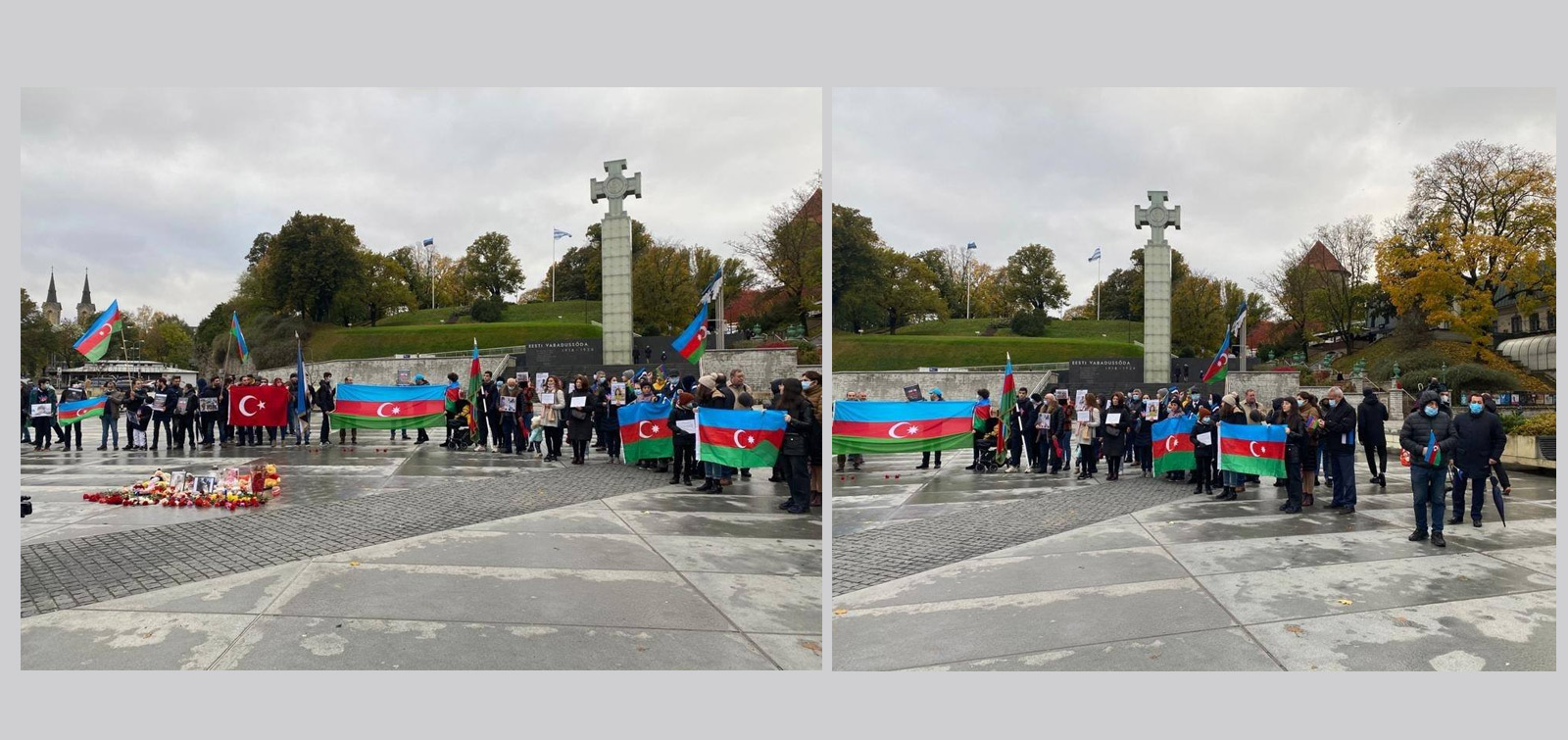 Our compatriots living in Tallinn protested against the Ganja terror
Our compatriots living in Tallinn, Estonia, held a protest rally at the Freedom Square at the initiative of the IRS-Azerbaijan Youth Organization.
It was stated in the rally once again that the repeated shelling of Ganja, the second largest city of Azerbaijan and far from the frontline, by Armenian army is contrary to international humanitarian law.
The protesters delivered to the attention of the Estonian public that the civilians were targeted on the instructions of the Armenian military-political leadership, as a result, innocent people were killed.
Our compatriots called on the Estonian government, as well as the Estonian public, not to remain indifferent to the Armenian atrocities in order to stop the aggressive and terrorist policy of Armenia.
During the action, the memory of the victims of the Ganja terror was commemorated, flowers and toys were placed in front of the pictures of the dead children.
Slogans such as "Karabakh is Azerbaijan!", "We say no to terrorism!", "Ganja is not a frontline region!", "Pray for Ganja!", "Azerbaijan demands justice", "Stop Armenian lies", "We say no to child death", "Armenia, comply with UN resolutions", "Stop the financing of terrorism!", "Do not support the occupying state" in Estonian and English were chanted at the rally.
Niyazi Hajiyev, head of the "Aydan" Estonian-Azerbaijani Cultural Center, gave an interview to Estonian State Television about the realities of Karabakh and the Ganja terror.