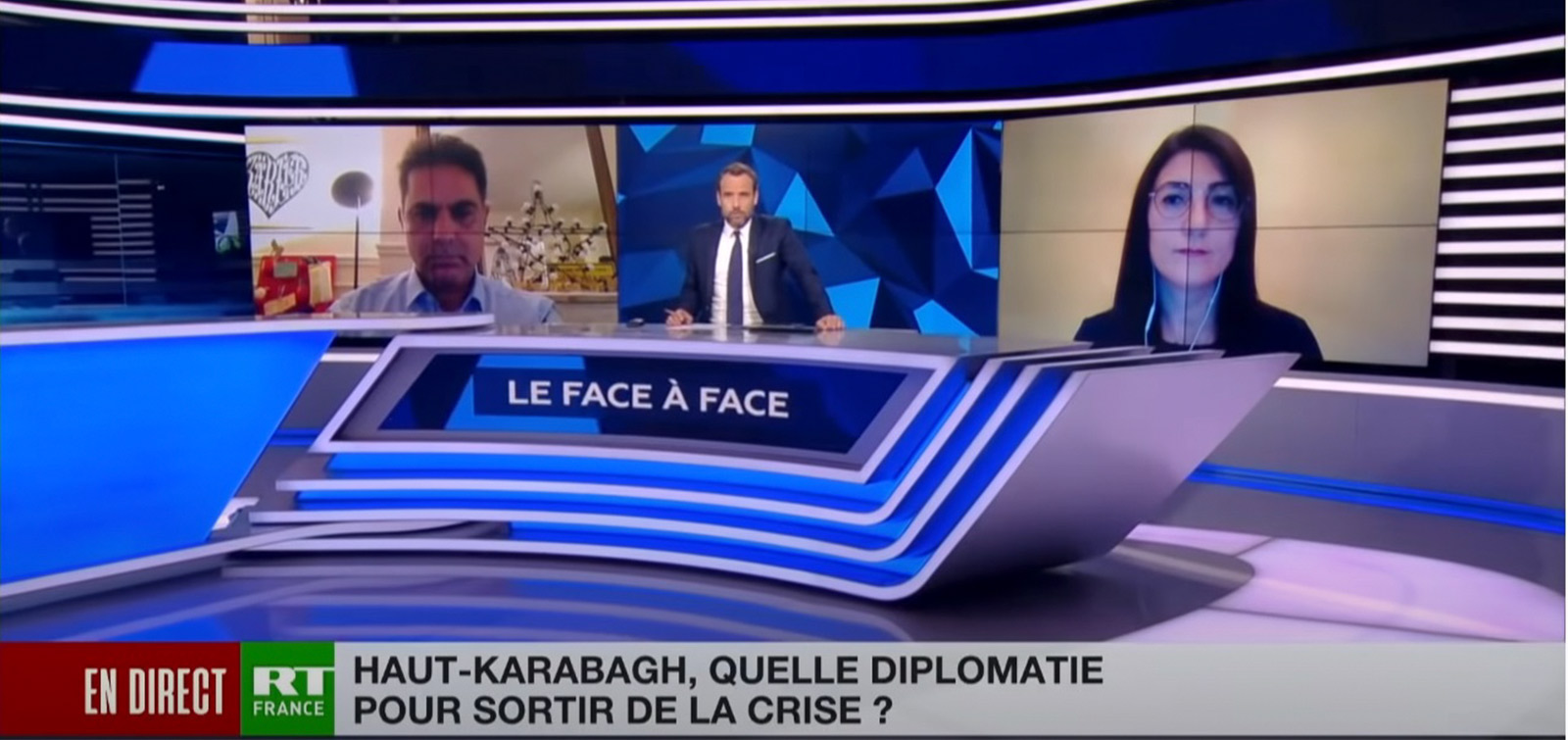 Gunel Safarova had a debate with the head of the Armenian diaspora on "RT France"
Our compatriot living in France, coordinator of the Coordination Council of Azerbaijanis in France, head of the French-Azerbaijani Dialogue Association Gunel Safarova had a debate with Frank Papazyan, head of the coordination council of Armenian diaspora organizations in France.
Papazyan, who spoke about the so-called Armenian genocide and false historical facts, was forced to remain silent with Gunel Safarova's convincing answers. Despite the lack of time, detailed information was provided about the Khojaly genocide committed by Armenians in 1992 and the real history of Karabakh.
The debate can be watched at this link:
https://youtu.be/1G0VInlEdCw