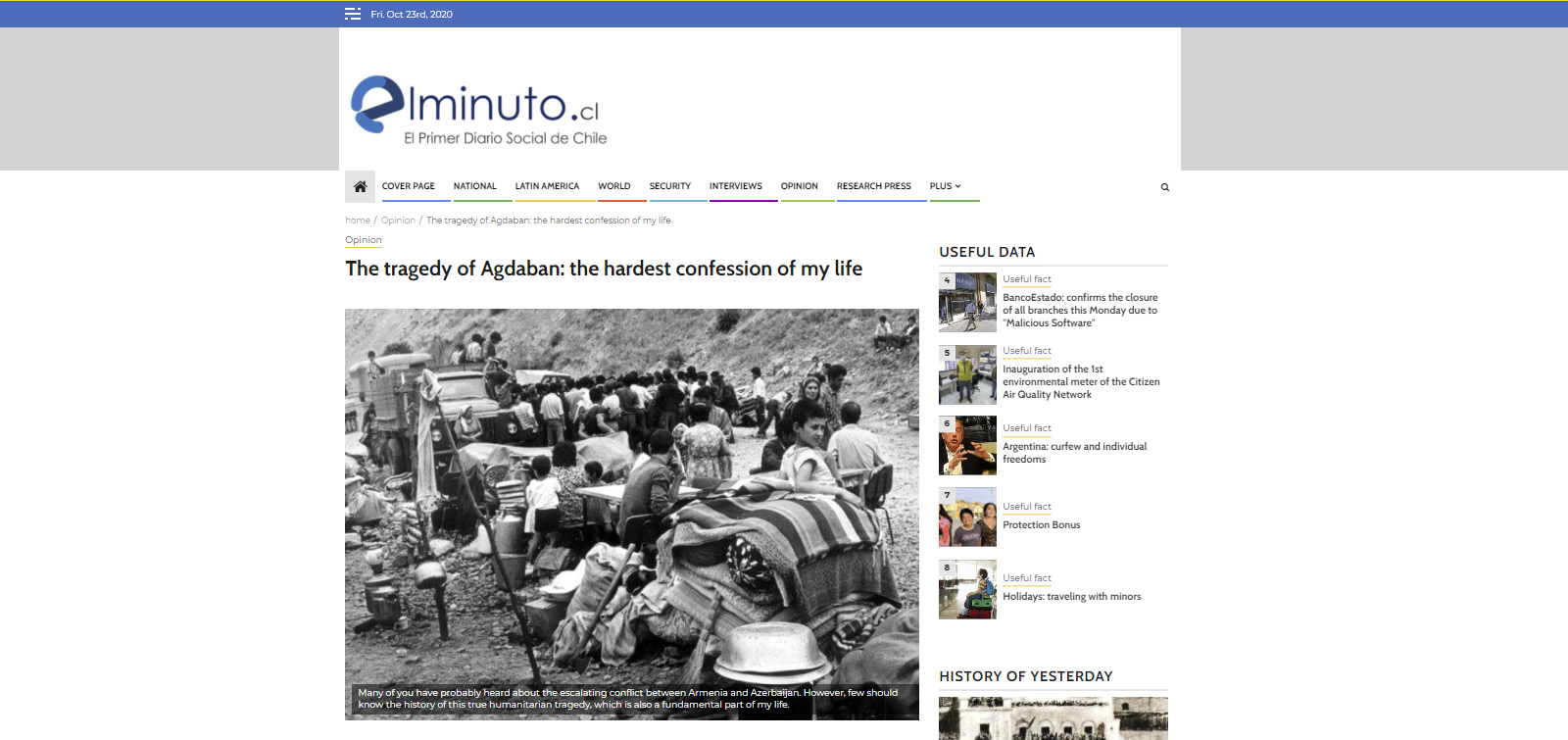 The media of Chile reported about the tragedy committed by Armenians to our compatriots in Kalbajar
The Chilean media published an article about the tragic story of the family of our compatriot who was forced to leave his homeland during the Karabakh events.
Shahriyar Nasirov, a professor at the Adolfo Ibanyez University in Santiago and originally from the Kalbajar district, wrote an article entitled "The Aghdaban tragedy: the hardest confession of my life" about the atrocities committed by Armenia against Azerbaijanis in 1992.
The author notes that he lived with his family in Aghdaban village of Kalbajar region in Azerbaijan until he was 8 years old. On April 8, 1992, Armenians attacked the settlement, killing his 65-year-old grandmother and 34-year-old uncle, who did not want to leave their homeland, and captured his grandfather and aunt. In total, Armenian bandits killed 67 people in the village, burned 130 houses and took many captives. The arrival of Shahriyar and his parents in Sheki a few days before the incident saved their lives.
The article emphasizes that the fact that Azerbaijanis have become IDPs in their homeland and are unable to return to their native lands is a painful topic: "It's a real tragedy that shook my family. My parents and close relatives never told this story because they felt humiliated ..."
The article can be read in more detail at the following link:
https://elminuto.cl/la-tragedia-de-agdaban-la-confesion-mas-dura-de-mi-vida/