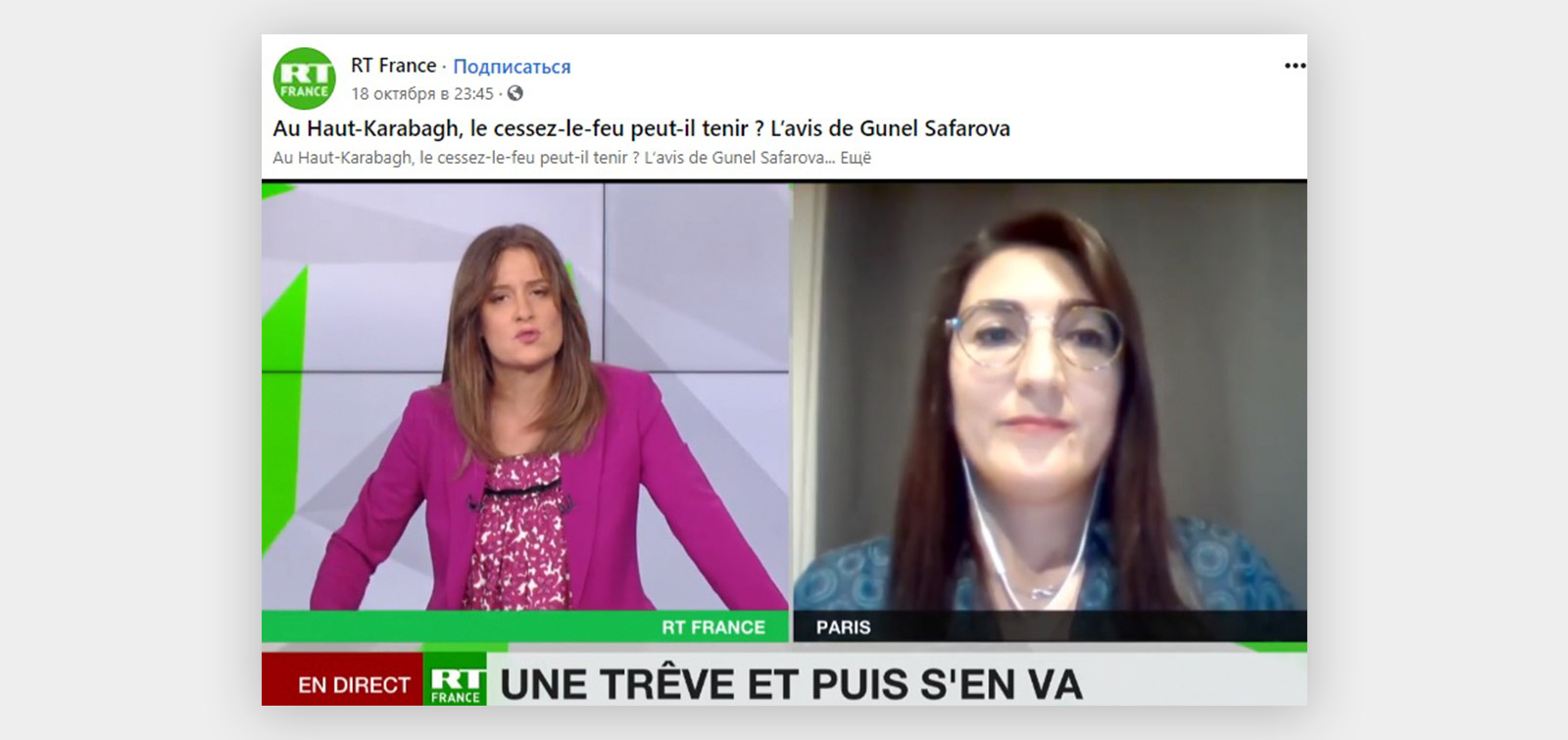 TV channel of France informed about aggression policy of Armenia
The Nagorno-Karabakh conflict was discussed on the French TV channel "RT France".
In an interview with the channel's "News" program, Gunel Safarova, coordinator of the Coordination Council of Azerbaijanis in France, head of the France-Azerbaijan Dialogue Association said that the Armenian side violated the humanitarian ceasefire in Moscow on October 10, and a few hours later fired rockets at residential buildings in the city of Ganja, far from the frontline. Despite the humanitarian ceasefire, Ganja, Mingachevir, Barda and Tartar cities have been fired by rockets and artillery.
It was emphasized in the program that Azerbaijan exercises its right to self-defense and liberation of its lands in accordance with international law and principles. Recalling 4 UN resolutions on the liberation of the Nagorno-Karabakh region of Azerbaijan and 7 adjacent regions, the declarations of the European Parliament, our compatriot said that official Baku has been waiting for a peaceful settlement of the conflict for 27 years. However, the large-scale attack of the occupying Armenian army on September 27 against our country, killing our servicemen and civilians, forced the Azerbaijani army to counterattack. Since that day, the Azerbaijani army has been conducting successful operations to liberate our lands from occupation.
The interview is available at this link:
https://www.facebook.com/watch/?v=672838226995230