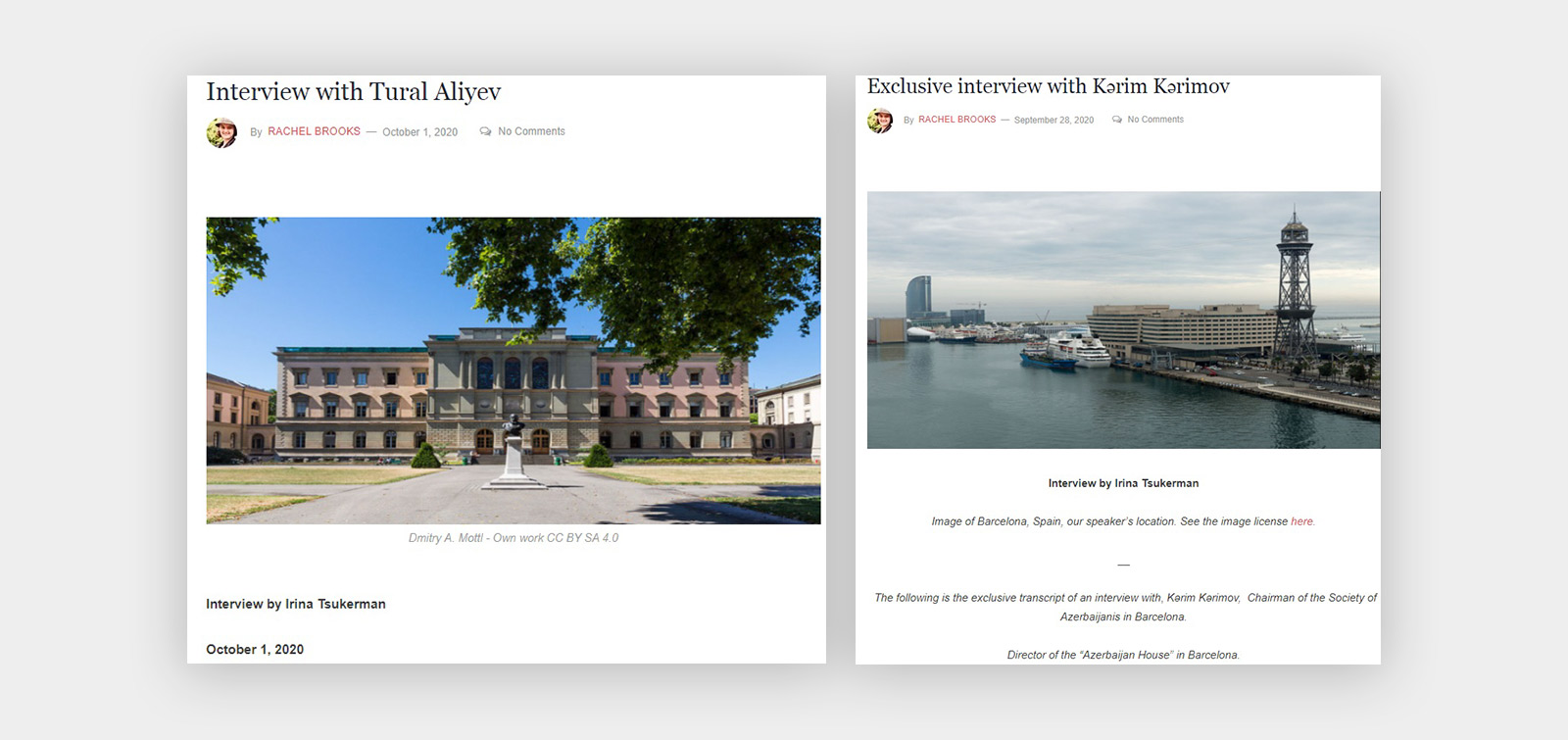 Azerbaijani Diaspora Youth actively participates in the information warfare
The attack of the occupying Armenian army against our country, which began on September 27, infuriated the Azerbaijani Diaspora Youth (ADY) and pushed them to unite as a fist in the information warfare with the treacherous and insidious enemy.
Representatives of ADY living in different countries address numerous appeals to government agencies, officials, international organizations, try to convey the truth on social media to the wider public.
Using the hashtags #KarabakhisAzerbaijan! #StopArmenianAggression #StopArmenianOccupation, young people are active in conveying Azerbaijan's just position to the international community, making and sharing videos about the truth.
Articles, interviews and statements exposing Armenia's aggressive policy are published in various media outlets in order to accurately and correctly inform the local community. The next such interviews were organized by US journalist Irina Zuckerman with diaspora youth Karim Karimov and Tural Aliyev.
The interviews are available at the following links:
https://republic-underground.com/exclusive-interview-with-musahib%C9%99-k%C9%99rim-k%C9%99rimov/;
https://republic-underground.com/interview-with-tural-aliyev/.