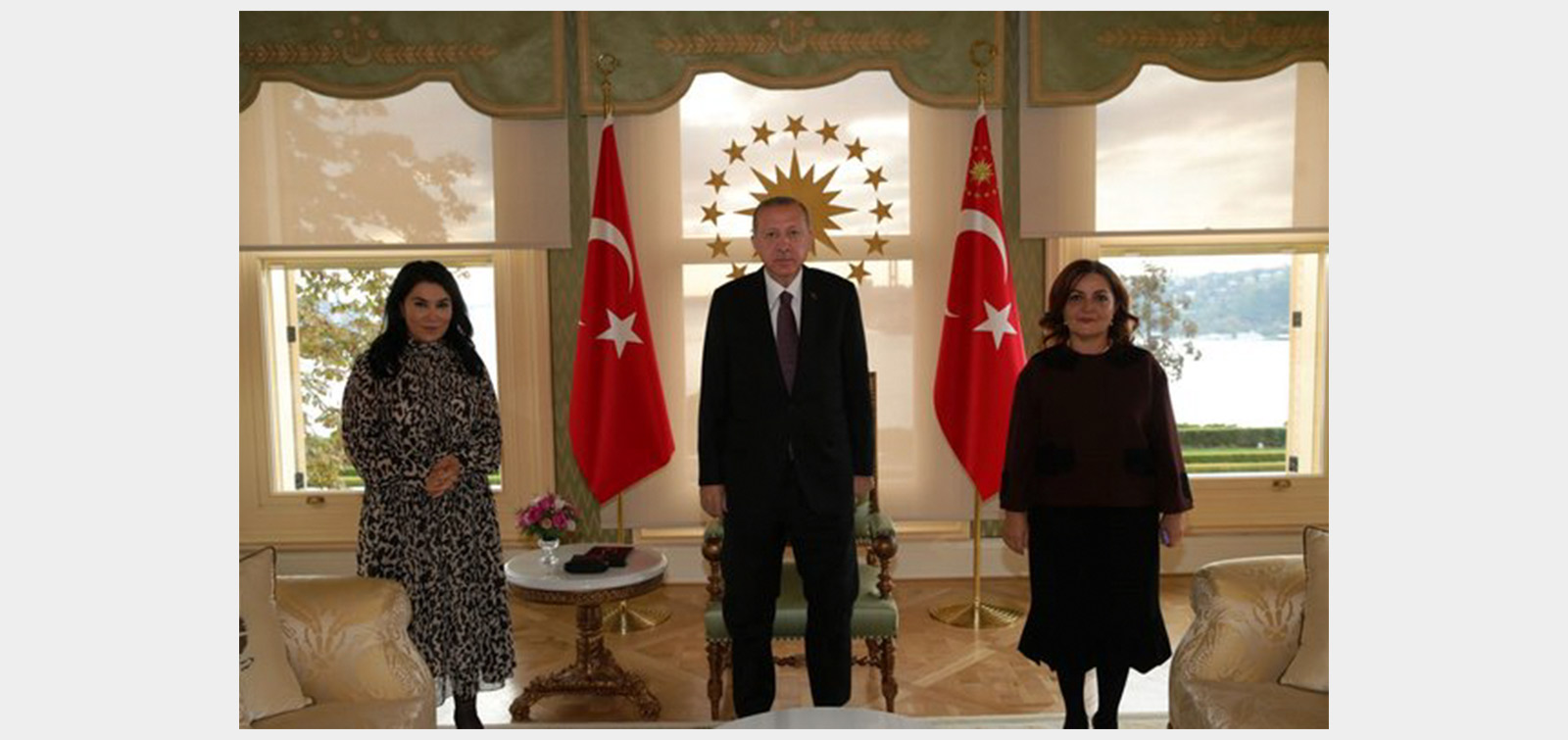 President of Turkey Rejep Tayyip Erdoghan received Azerbaijani ladies
President of Turkey Rejep Tayyip Erdoghan received chairwoman of the Turkish-Azerbaijani Friendship, Cooperation and Solidarity Association (TAFCSA) Professor Aygun Attar and columnist of "Star" newspaper Sevil Nuriyeva on the Karabakh issue.
After the reception at the Vahdettin Palace in Istanbul, Professor Aygun Attar said that during the meeting held in a sincere atmosphere, the Turkish President reaffirmed his country's determination and strong solidarity in providing moral support to Azerbaijan.
TAFCSA chairwoman expressed confidence that the support of the Caucasian Islamic Army for the liberation of Baku during the most difficult times of the Ottoman Empire in 1918 will never be forgotten by the Azerbaijani people and that spirit still exists.
Sevil Nuriyeva noted that Turkey's support for Azerbaijan has a positive impact on the psychological situation in our country at war. The journalist drew attention to the decision of the Turkish leader together with the President of Azerbaijan Ilham Aliyev on the joint activities of the media platforms of the two countries. It was noted that the media embargo on Azerbaijan's just struggle in the Western world was lifted thanks to Turkey.
The meeting was attended by Presidential Spokesman Ibrahim Kalin and Head of Public Relations Department Fakhraddin Altun.