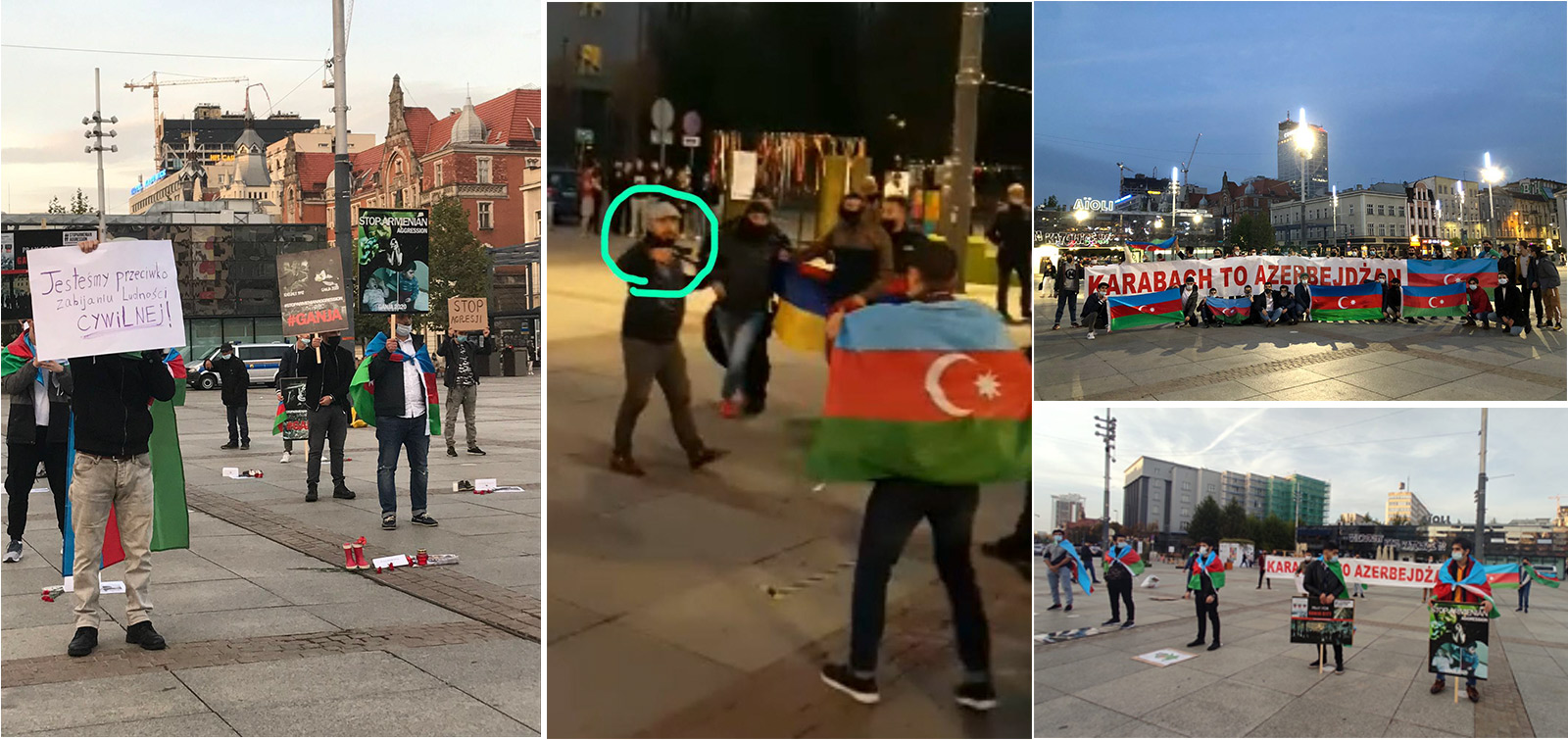 Armenians committed provocation at the permitted action of Azerbaijani youth in Katowice
A rally condemning the Armenian aggression and the Ganja terror was held in front of the building of the Theater in Katowice, Poland
at the initiative of Azerbaijani youth. Our compatriots, as well as, Polish residents also took part in the action and protested against the Armenian terror.
At the end of the action, Armenians committed provocation against our compatriots, attacked them and used physical force. During the incident, Armenians opened fire on Azerbaijanis with air weapons. The provocation was reported to the police and an investigation is underway. According to the information, three nationalist Armenians who provoked Azerbaijanis were arrested.
The State Committee on Work with Diaspora pays close attention to the incident and the situation of our compatriots. They will be provided with all necessary legal and other assistance.
The Committee once again calls on our compatriots not to follow the Armenian provocations during the peaceful protests. The aim of the Armenians is to commit provocations and provoke the Azerbaijanis.