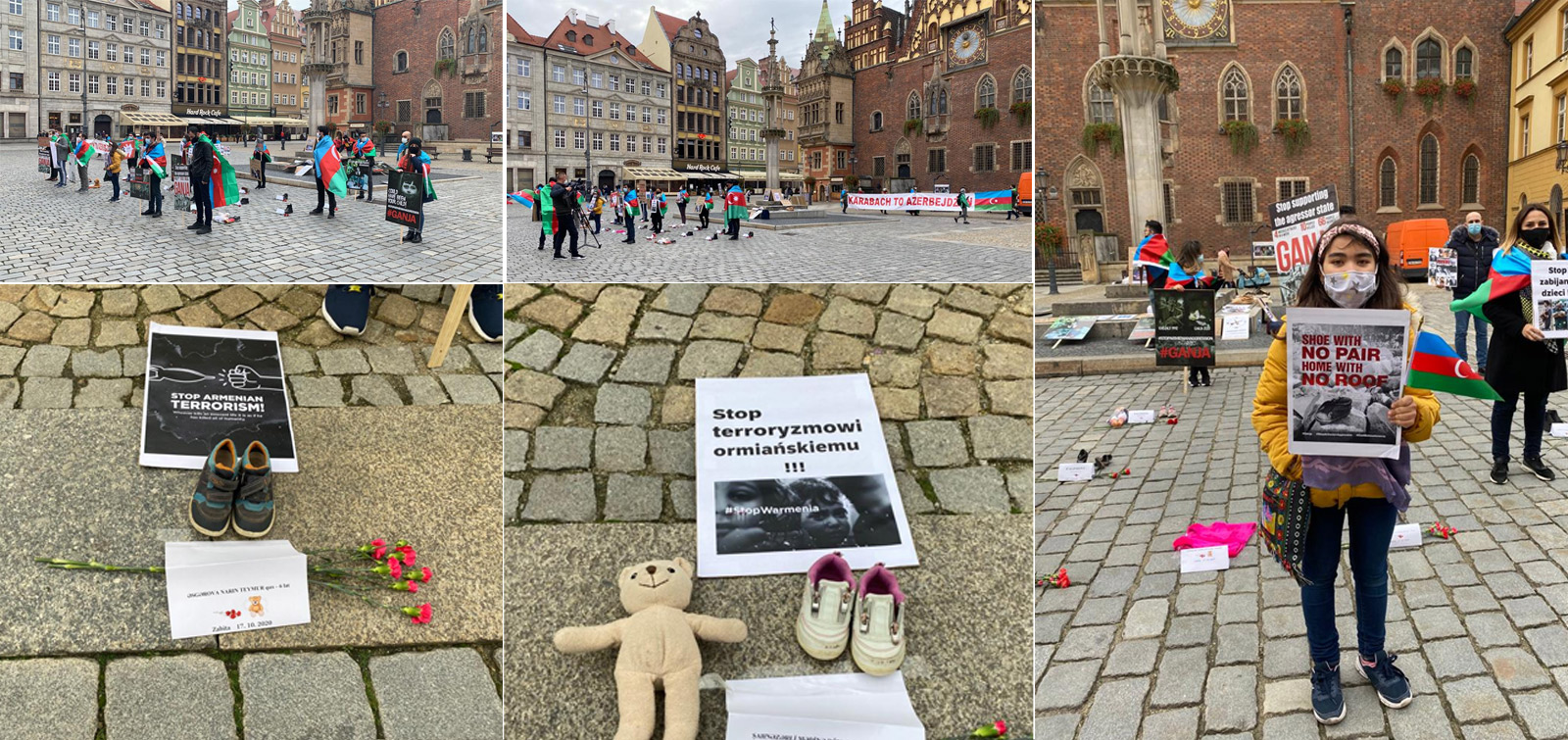 Poland Azerbaijanis protest against the terror of the occupying Armenian army in Ganja
At the initiative of the Azerbaijani community in Wroclaw, Poland, a protest was held in front of the municipal building in Wroclaw. The action, which was also attended by Azerbaijanis living in different cities of Poland, began with the performing of the National Anthem of Azerbaijan. Later, Ilaha Karimova, a teacher at Wroclaw University, delivered speech in Polish and condemned the Armenian vandalism.
The protesters condemned the repeated shelling of settlements in various cities and regions of Azerbaijan by the occupying Armenian army, especially Ganja, the second largest city and far from the frontline. Polish public was informed about the death of many civilians, including children, as a result of a terrorist act committed by the occupying Armenian army.
Our compatriots called on the Polish government, the Polish society and the international community to take appropriate steps to put an end to Armenia's aggressive and terrorist policy and not to be silent to the Armenian savagery. The action was covered by the Wroclaw TV channel of Poland.
During the protest, flowers and toys were placed in front of pictures of civilians, especially minors, victims of the Ganja terror.
Slogans such as "Karabakh is Azerbaijan!", "We say no to terrorism!", "Ganja is not a frontline region!", "Pray for Ganja!", "Azerbaijan demands justice", "Stop child mortality", "Armenia, comply with UN resolutions "Stop Terrorism Financing", "Do not support the occupying state" were chanted in Polish and English.