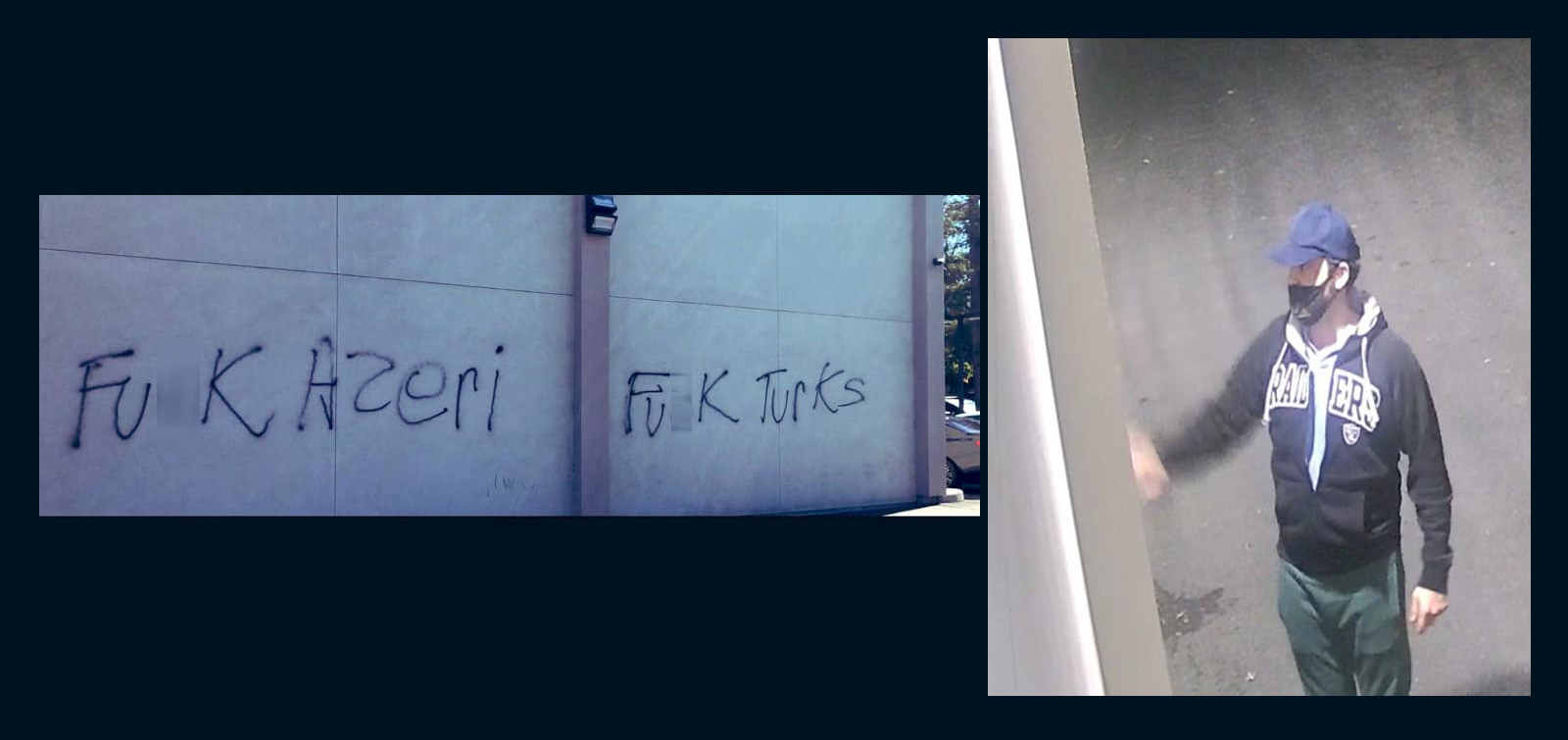 Armenians commited vandalism acts against Azerbaijanis in California
The hatred of Armenian vandals towards Azerbaijanis knows no borders. Thus, members of the Armenian lobby living around the world, even on the other side of the ocean, in California, USA do not hesitate to commit vandalism acts against Azerbaijanis. On the night of October 20, they once again proved the invariability of the Armenian character by writing hateful expressions, insults and swearing on the building of the Azerbaijani Cultural Center in
Police officers were called to the scene to punish Armenians who call for hatred against Azerbaijanis on national grounds. An investigation is underway.
Hamid Azeri, director of the Azerbaijani Cultural Center in California, also informed the media about this vandalism act and reported that 24 civilians, including women and innocent children, were killed and dozens were injured as a result of two rocket attacks on the Azerbaijani city of Ganja, located far from frontline.