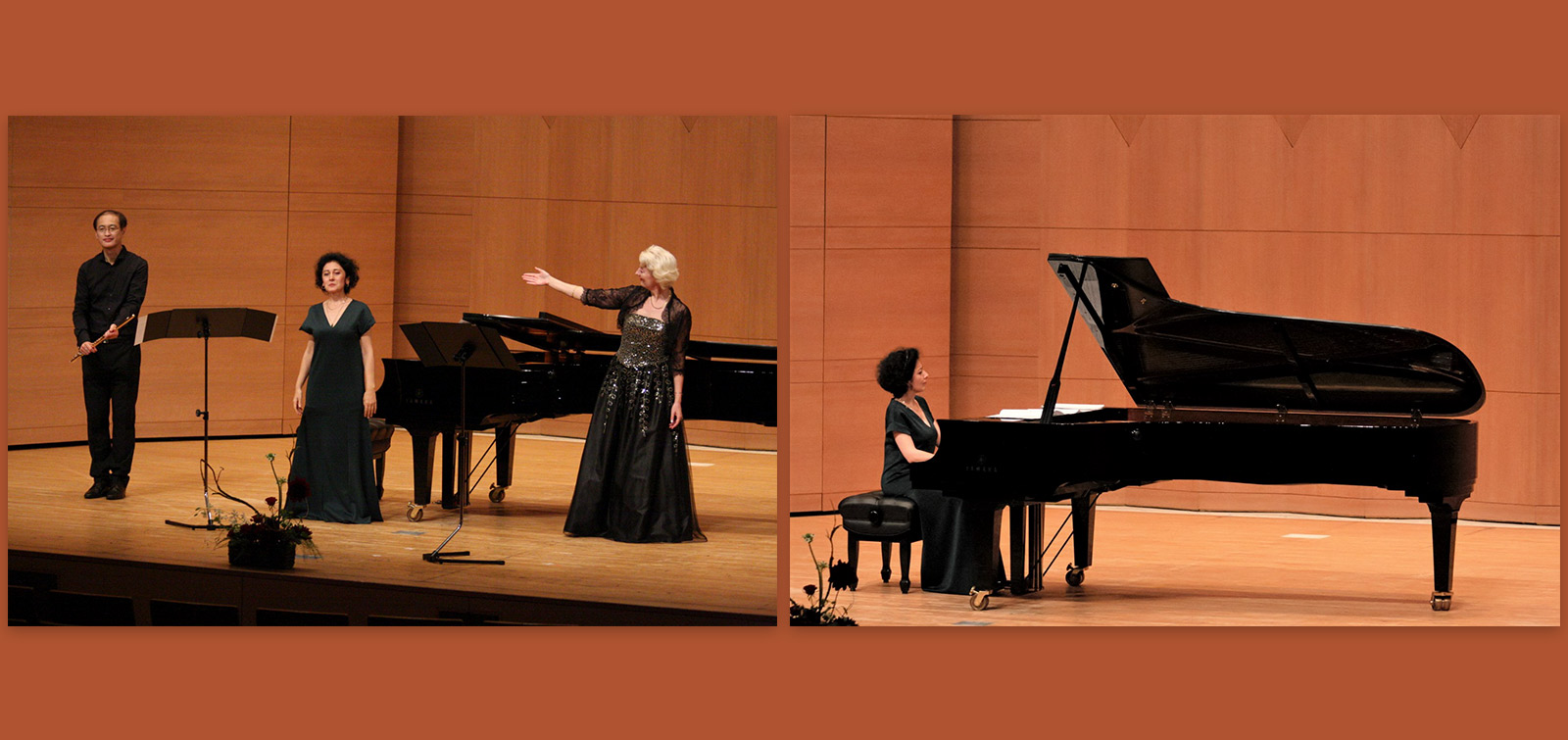 The victims of Ganja were commemorated at a classical concert in Yokohama, Japan
Every one among our compatriots living abroad tries to support Azerbaijan, which is living its historical and responsible period, by all possible means, and to introduce our peaceful people to the world.
Pianist Gulnara Safarova, who lives and works in Japan, informed the audience about the realities of Karabakh in Japanese before the opening of the concert in Yokohama. She stressed that Azerbaijan acts in accordance with international law and principles, implements the right of our country for self-defense and territorial integrity, and seeks to end the occupation and aggression of Armenia.
The concert with the participation of Azerbaijani, as well as Japanese and Russian musicians drew attention to the fact that our country has a rich history, culture, art, multicultural and tolerant values, and gave the world Nizami Ganjavi, Mahammad Fuzuli, Imadaddin Nasimi, Mahsati Ganjavi, Khurshud Banu Natavan, Uzeyir Hajibeyli and other geniuses. It was stressed that, Poet Khurshudbanu Natavan, founder of Azerbaijani classical music Uzeyir Hajibeyov and well-known artist Bulbul are originally from Shusha. It was reported that Armenian barbarians destroyed the house museums of these personalities in Shusha and shot their monuments.
During the concert, Gulnara Safarova performed a work by composer Ismayil Hajibayli and dedicated it to the memory of the martyrs killed in Karabakh and the victims of the Armenian terror in Ganja.
After the concert, the audience was informed in writing form that on October 11 and October 17, the Armenian armed forces fired on civilian buildings in Ganja, the second largest city of Azerbaijan far from the frontline, killing 24 people and injuring 90 others.