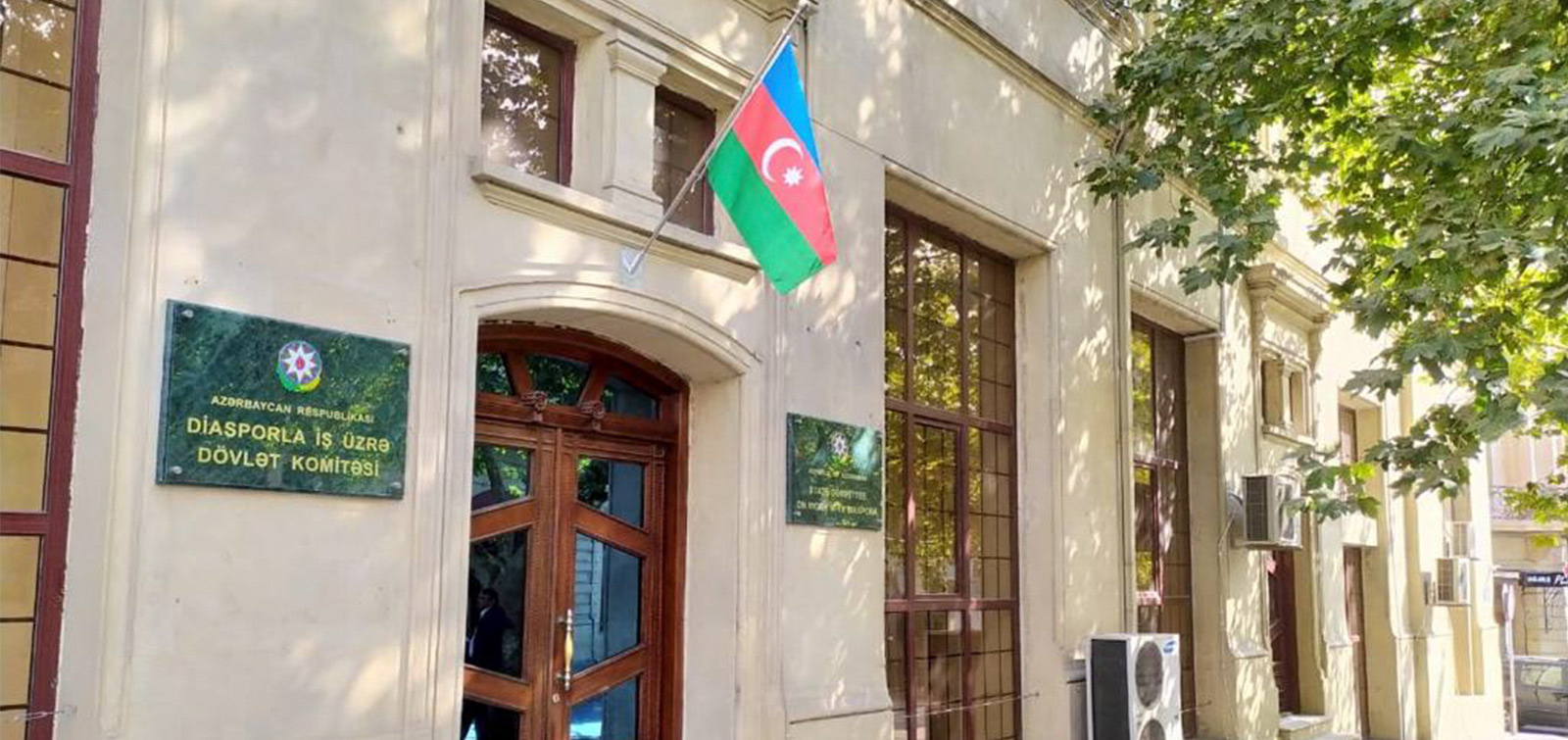 Appeal of the State Committee on Work with Diaspora to Azerbaijani Diaspora
Dear compatriots!
The confident advance of the Azerbaijani Army, led by the Supreme Commander-in-Chief, President of Azerbaijan Ilham Aliyev, in fight for the liberation of the territories occupied by the Armenian armed forces, caused a change in the status quo in zone of the Armenian-Azerbaijani, Nagorno-Karabakh conflict. The flags of Azerbaijan are gradually hoisted over the cities, which had been under the heel of the invaders for nearly thirty years. Thus, the Azerbaijani state is moving towards the complete restoration of its territorial integrity.
Undoubtedly, this event generated panic in the puppet regime which, in violation of all international norms, declared itself a "legitimate authority" in the unrecognized formation of Nagorno-Karabakh, as well as in Armenia. In this relation, the Armenian side treats barbaric, anti-human steps, shelling the peaceful Azerbaijani cities and civilian facilities. These steps of the criminal regimes testify to the agony of the anti-Azerbaijani ideologues who confidently declared that "Karabakh is Armenia". At the same time, the entire world community, including official international bodies, unequivocally condemned the terrorist attacks of the Armenian criminals in the direction of Ganja.
Thus, the Armenian side is being defeated not only on the military, but also on the ideological front. Understanding and support for the position (steps taken) of Azerbaijan on a global scale is happening also in relation with the intensified activities of Azerbaijani diaspora. And this cannot but alarm the global Armenian lobby and their vaunted diaspora, which is accustomed to presenting lies as truth.
Therefore, it is not surprising that, in line with the available information, against the background of defeats in all positions, interested Armenian circles abroad are undertaking various provocative tricks against the Azerbaijanis. The purpose of these illegal actions is to provoke Azerbaijanis to certain actions in order to subsequently accuse the Azerbaijani side of criminal manifestations.
From this perspective, it is very important not to succumb to the provocations of the Armenians, who can involve third forces in the implementation of their criminal ideas. Therefore, the State Committee of the Republic of Azerbaijan on Work with Diaspora urges you to be vigilant, to act exclusively within the laws of the countries in which you live, and, if necessary, to contact the law enforcement agencies.
Our cause is right. We will gain victory! Karabakh is ours, Karabakh is Azerbaijan!
Appel du Comité d'État en charge des Affaires de diaspora aux représentants de la diaspora azerbaïdjanaise
Chers compatriotes!
La démarche confiante de l'armée azerbaïdjanaise, dirigée par le commandant en chef suprême, président de l'Azerbaïdjan Ilham Aliyev, dans la lutte pour la libération des territoires occupés par les forces armées arméniennes, a conduit à un changement du statu quo dans la zone du conflit arménien-azerbaïdjanais du Haut-Karabakh. Les drapeaux de l'Azerbaïdjan sont progressivement hissés au-dessus des villes, qui ont été sous la coupe des envahisseurs pendant une trentaine d'années. Ainsi, l'Etat azerbaïdjanais s'achemine vers le rétablissement complet de son intégrité territoriale.
Il ne fait aucun doute que cette suite d'événements a provoqué la panique tant au sein du régime fantoche, qui, en violation de toutes les normes internationales, s'est déclaré "autorité legitime" dans l'entité non reconnue du Haut-Karabakh, qu'en Arménie. À cet égard, la partie arménienne prend des mesures barbares et inhumaines, bombardant des villes azerbaïdjanaises pacifiques et des biens civils. Ces étapes des régimes criminels témoignent de l'agonie des idéologues des plans anti-azerbaïdjanais, qui ont déclaré avec confiance que "Le Karabakh est l'Arménie".
Par conséquent, il n'est pas surprenant que, selon les informations disponibles, sur fond de défaites à toutes les positions, les milieux arméniens intéressés à l'étranger se livrent à divers tours de provocation contre les Azerbaïdjanais. Le but de ces actions illégales est de provoquer les Azerbaïdjanais à certaines actions afin d'accuser par la suite la partie azerbaïdjanaise de manifestations criminelles.
Dans cette optique, il est très important de ne pas succomber aux provocations des Arméniens, qui peuvent impliquer des forces tierces dans la mise en œuvre de leurs idées criminelles. Par conséquent, le Comité d'État de la République d'Azerbaïdjan pour le travail avec les organisations de la diaspora vous exhorte à être vigilant, à agir exclusivement dans le cadre des lois des pays dans lesquels vous vivez et, si nécessaire, à contacter les forces de l'ordre.
Notre cause a raison. Nous gagnerons! Le Karabakh est à nous, le Karabakh est l'Azerbaïdjan!