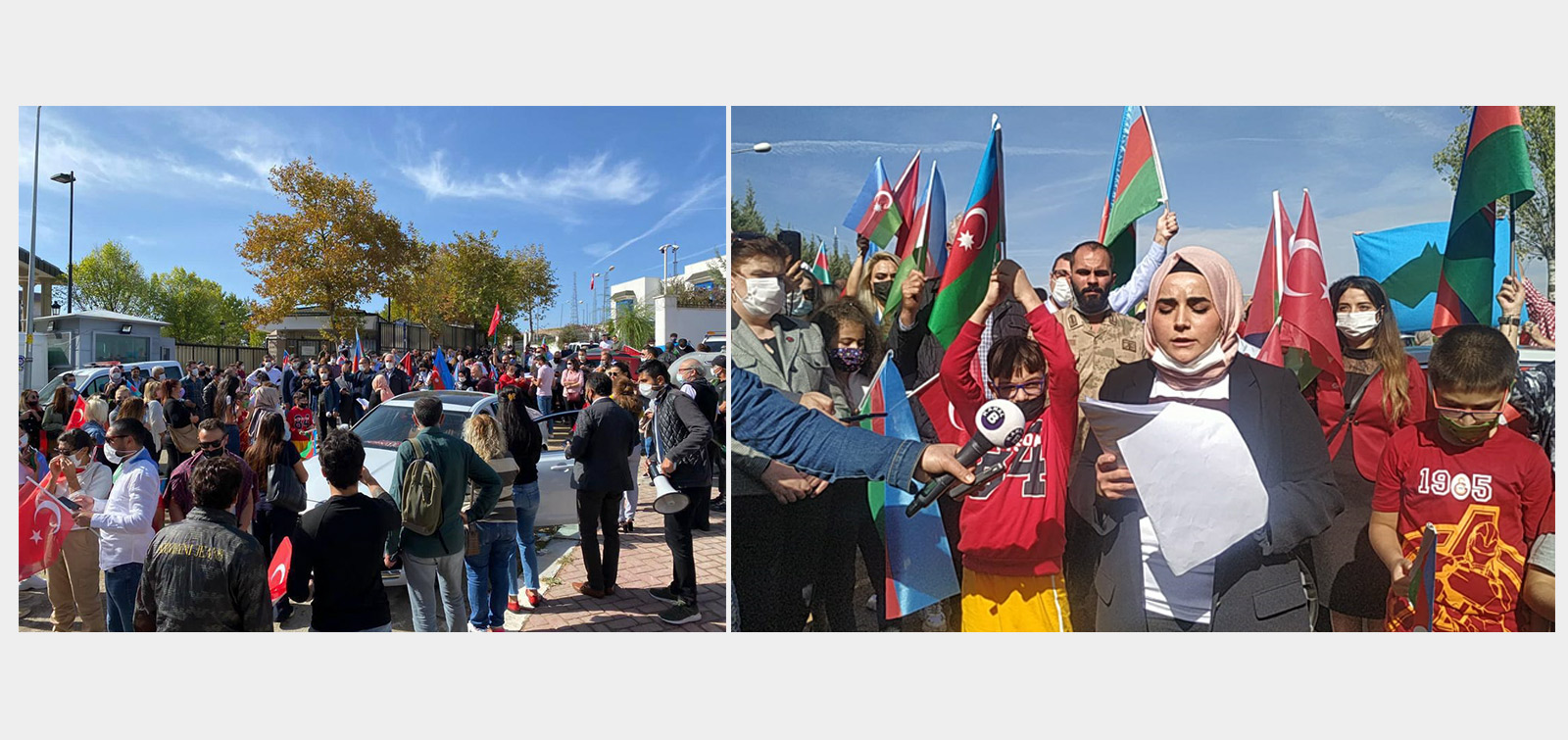 A rally was held in Ankara to protest Armenian terror in Ganja
A rally organized by the Azafli Social Assistance and Culture Association was held in Ankara, Turkey.
Our compatriots first gathered in front of the building of Azerbaijani embassy in Turkey to protest the killing of civilians, including children and women, as a result of the rocket fire on civilian settlements in the city of Ganja, far from the frontline of Azerbaijan by Armenian army.
Arzuman Azafli, the head of the association, and Narmin Mirzayeva, a doctoral student at Ankara University delivered speech and strongly condemned the terrorist acts committed by Armenia on October 11 and October 17.
Then a caravan of 100 cars decorated with Azerbaijani and Turkish flags marched from the embassy. The caravan completed its march in Golbashi, passing in front of the Chankaya Presidential Palace (Presidential Complex). Slogans such as "Don't support the aggressor state!", "Armenia is a terrorist state!", "Azerbaijan demands justice!", "Civilians are inviolable!" "Occupation is a threat to international peace!", "Stop child mortality!" were chanted during the rally and participants called on the world community to take a fair position in resolving the conflict. The action ended with the recitation of Quran to the martyrs and the national anthems of Turkey and Azerbaijan.
It should be noted that, the Armenian army, violating humanitarian ceasefire, fired rockets at Ganja, Azerbaijan's second largest city, outside the frontline zone of Azerbaijan on October 11 and on October 17, 2020. As a result of both rocket attacks by the occupying Armenian army, apartment buildings in the central part of Ganja were destroyed, civilian facilities were severely damaged, 24 people were killed, 90 civilians were seriously injured and the city was severely damaged.