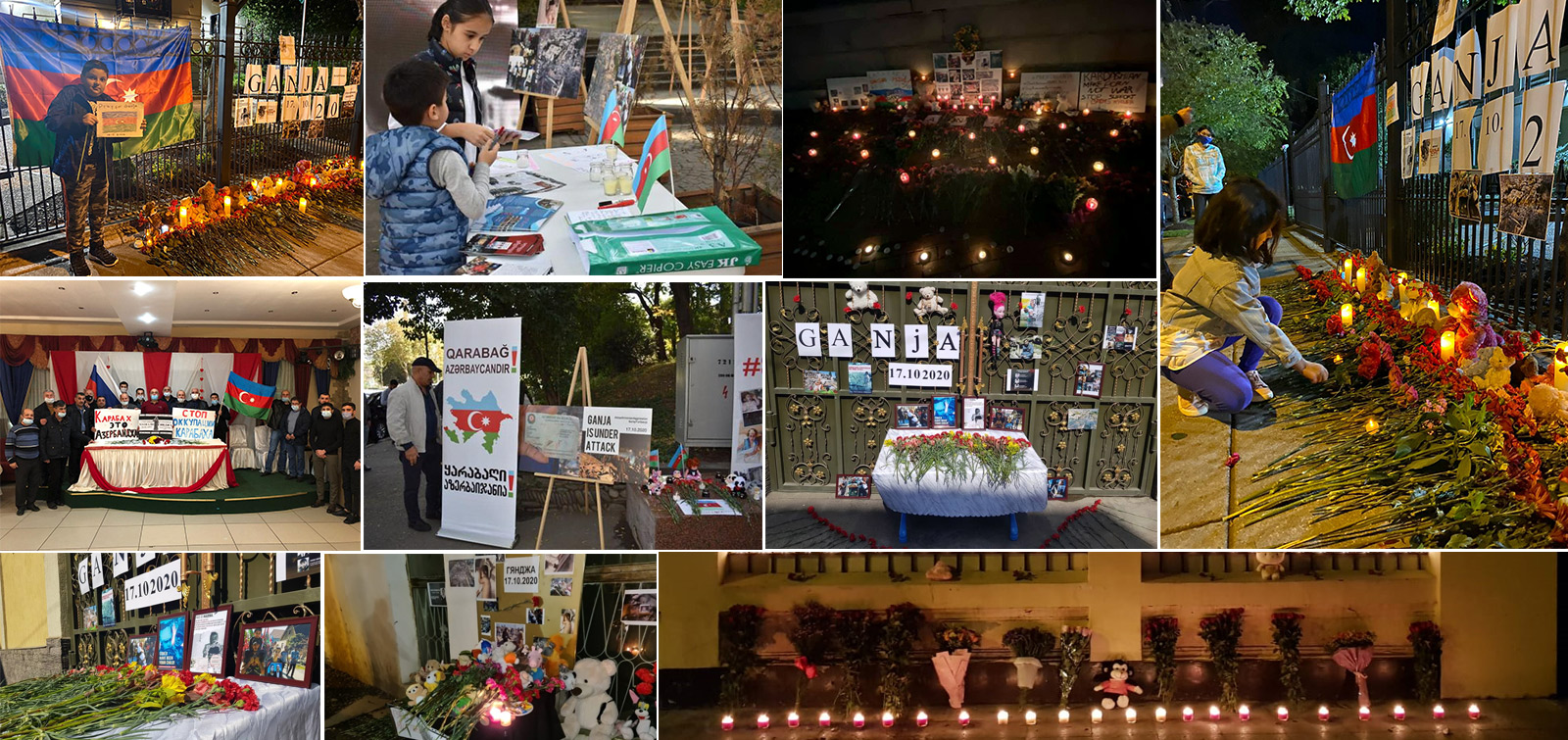 Our compatriots commemorate the victims of the Ganja terror in different countries
In Russia, Poland, Georgia, Turkey, Australia, the United States, Qatar, Latvia, Kuwait, Vietnam, Tajikistan, Montenegro and other countries, as well as in different cities, our compatriots are visiting diplomatic missions of Azerbaijan to commemorate the victims of terrorism in Ganja.
Our compatriots protesting against the rocket fire on Ganja city by the occupying Armenian army lay pictures of dead children, Azerbaijani flags, flowers and toys and light candles in front of the buildings of embassy and consulates. The protest note written by our compatriots says: "Your childhood had to be spent with your parents and toys. Not under the rocket fire of Armenian fascism.
It should be noted that, the Armenian army, violating humanitarian ceasefire, fired rockets at Ganja, Azerbaijan's second largest city, outside the frontline zone of Azerbaijan on October 11 and on October 17, 2020. As a result of both rocket attacks by the occupying Armenian army, apartment buildings in the central part of Ganja were destroyed, civilian facilities were severely damaged, 23 people were killed, 83 civilians were seriously injured and the city was severely damaged.