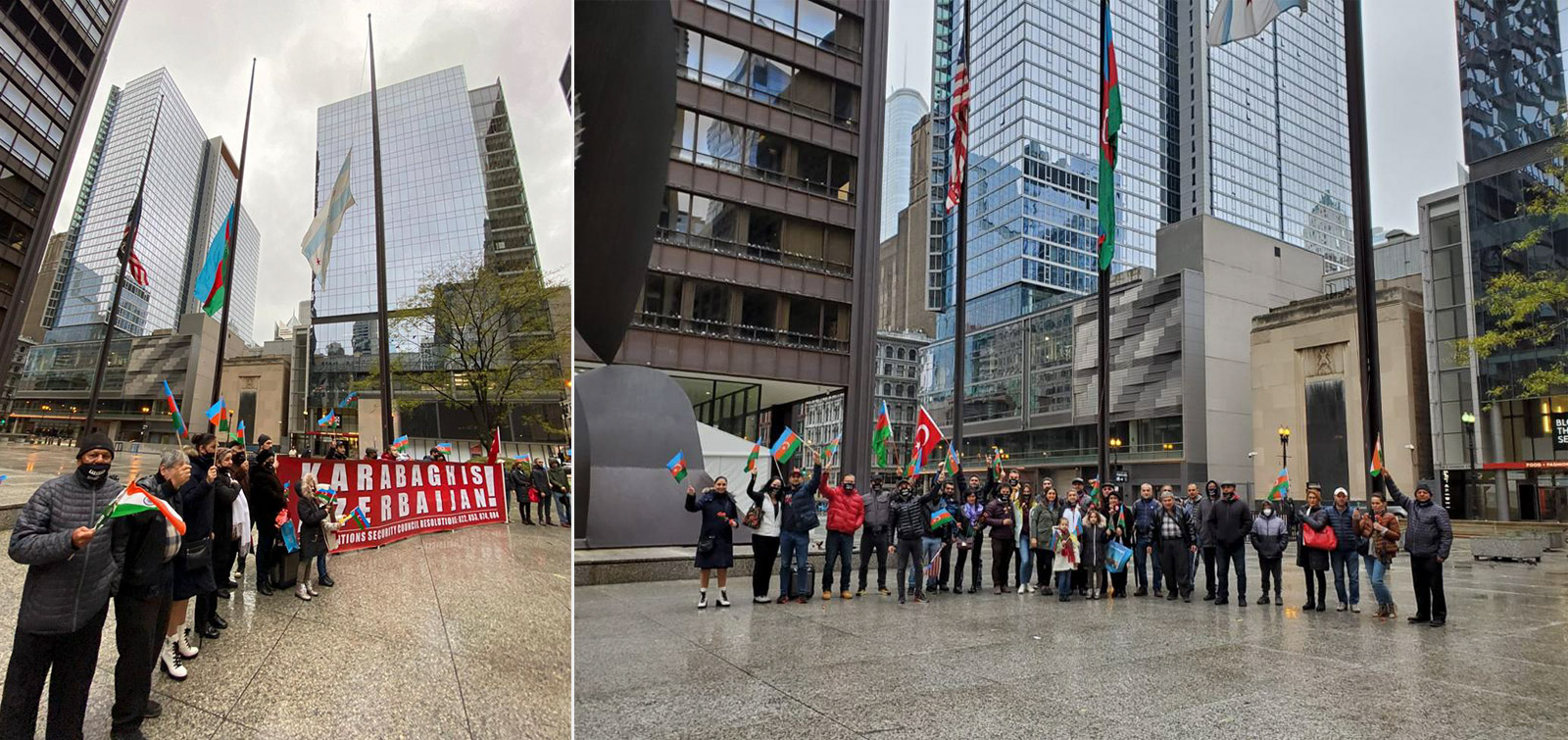 The Azerbaijani flag was hoisted in Chicago
On October 18, on the occasion of Azerbaijan's Independence Day, our tricolor flag was hoisted in front of the Chicago City Hall in Illinois under the sound of our national anthem.
The event, organized by the Azerbaijani Center of Midwest America (ACMA), was attended by about 50 people. This reflects the solidarity of Azerbaijanis around the world. The American public's attention has been drawn to the terrorist acts committed by the occupying Armenian army in Ganja city, the killing of civilians, especially children.