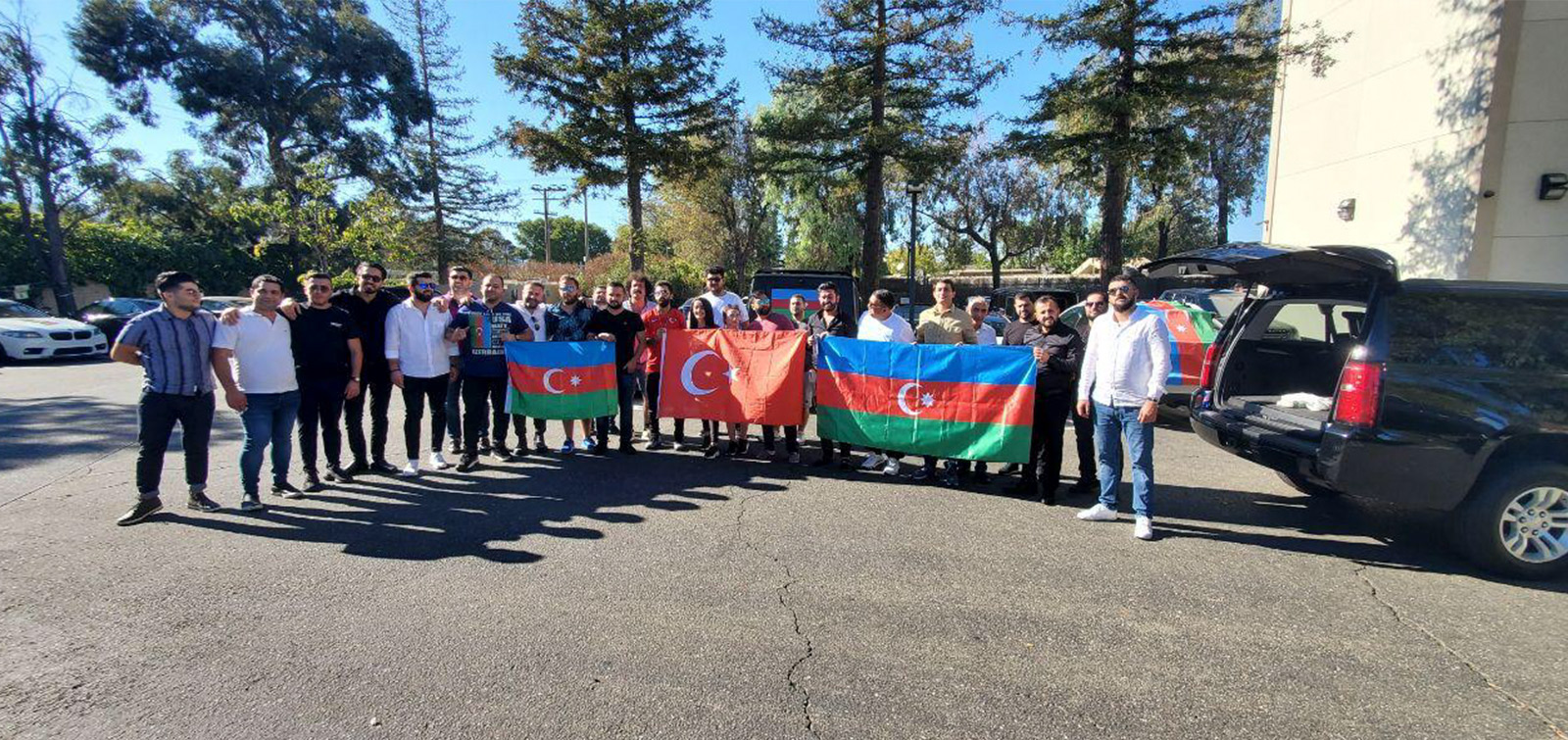 A rally was held in California for protest against Ganja terror committed by the occupying Armenian army
A rally organized by the North and South American Cultural Center was held in California, USA.
The rally, attended by more than 150 cars, started near Los Gatos and ended at the same address, moving in a circle through the central corners.
Protesters in cars decorated with tricolor Azerbaijani flags and the slogan "Karabakh is Azerbaijan", drew the attention of the local community to the heavy artillery shelling of civilians in cities and regions far from the front line, especially Ganja by Armenia.
It should be noted that, the Armenian army, violating humanitarian ceasefire, fired rockets at Ganja, Azerbaijan's second largest city, outside the frontline zone of Azerbaijan on October 11 and on October 17, 2020. As a result of both rocket attacks by the occupying Armenian army, apartment buildings in the central part of Ganja were destroyed, civilian facilities were severely damaged, 23 people were killed, 83 civilians were seriously injured and the city was severely damaged.