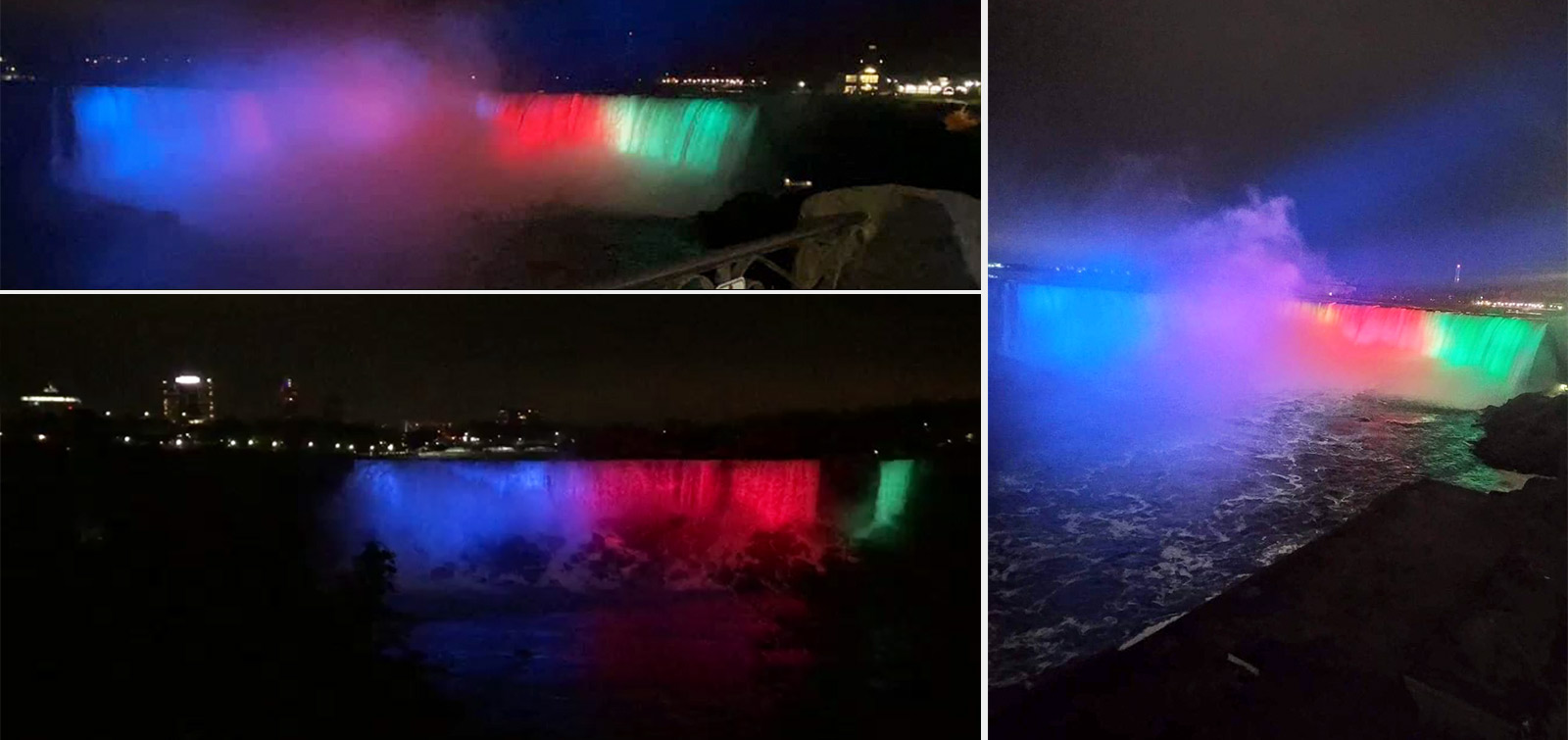 Niagara Falls was covered with the Azerbaijani flag
At the initiative of the Azerbaijan Center for the Midwest America (ACMA), Niagara Falls, the world's largest waterfall and the most popular tourist destination, was illuminated with the colors of the Azerbaijani flag.
This scene amazed the people who around and watched the event. Illuminating the waterfall with the color of our tricolor flag not only reflects the solidarity of Azerbaijanis around the world, but also draws the attention of the Canadian and American public to the terrorist acts committed by the occupying Armenian army in the city of Ganja.