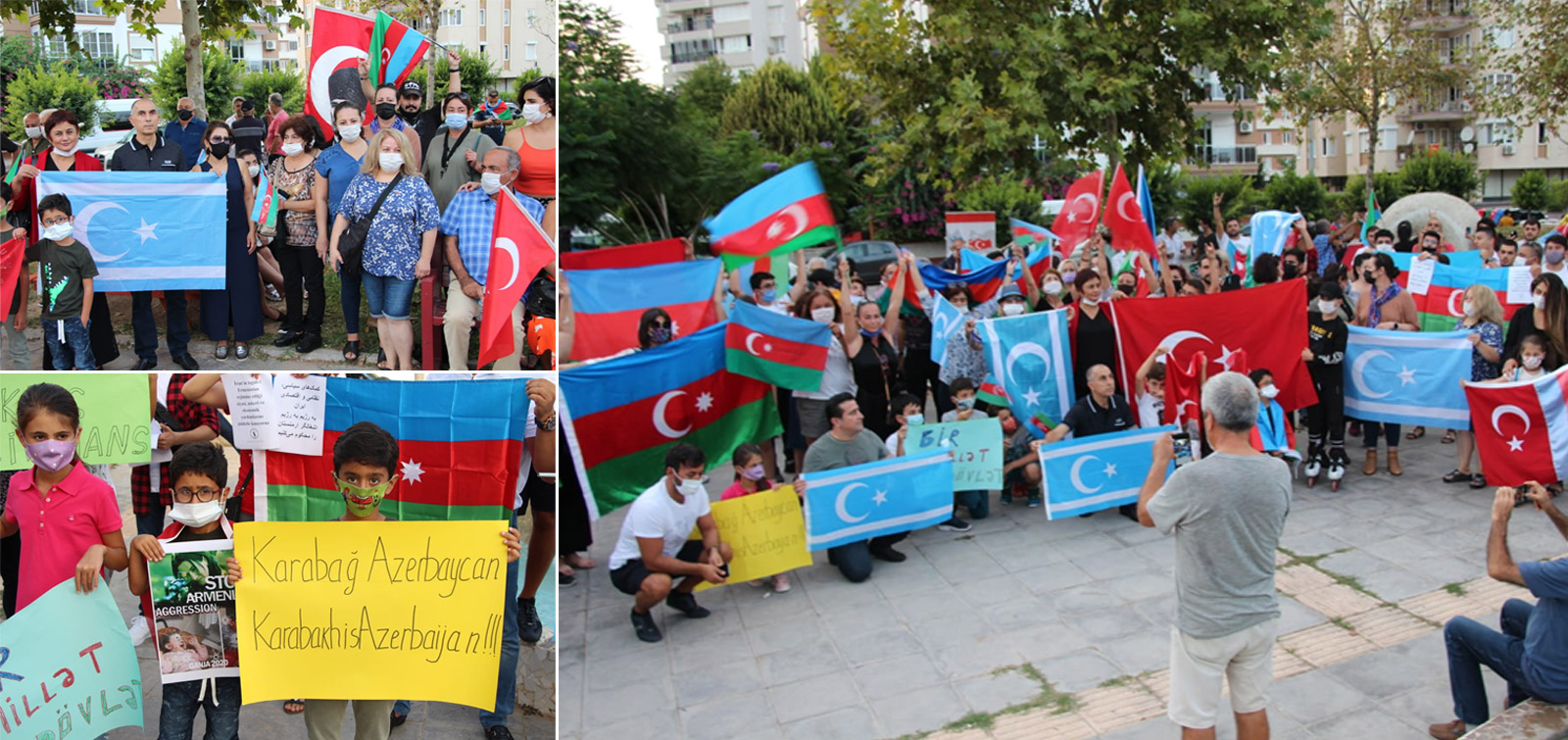 The world was сalled to raise its voice for protest Ganja events in Antalya
A rally was held in Antalya, Turkey to protest the deaths of civilians, including children and women, as a result of rocket fire by the occupying Armenian army in Ganja, the second largest city in Azerbaijan.
The protest action organized by the Antalya-Azerbaijan Culture and Solidarity Association took place in the Azerbaijan Culture Park.
The rally was attended by representatives of provincial branches of political parties, non-governmental organizations, local residents and representatives of the Azerbaijani community. The memory of the victims of the Ganja terror and our martyrs was commemorated.
Speaking at the rally, where Azerbaijani and Turkish flags were waved and pictures of Ganja victims were displayed, they condemned the rocket fire to Azerbaijani cities far from the frontline by the occupying Armenians.
The protesters chanted slogans such as "We say no to terrorism!", "Ganja is not a frontline region!", "Stop Armenian terror!", "Stop child mortality", "Civilians are inviolable!", "Karabakh is Azerbaijan!" and called on the world community and international organizations not to remain silent about the act of vandalism committed by Armenia in Ganja.
It should be noted that, the Armenian army, violating humanitarian ceasefire, fired rockets at Ganja, Azerbaijan's second largest city, outside the frontline zone of Azerbaijan on October 11 and on October 17, 2020. As a result of both rocket attacks by the occupying Armenian army, apartment buildings in the central part of Ganja were destroyed, civilian facilities were severely damaged, 23 people were killed, 83 civilians were seriously injured and the city was severely damaged.