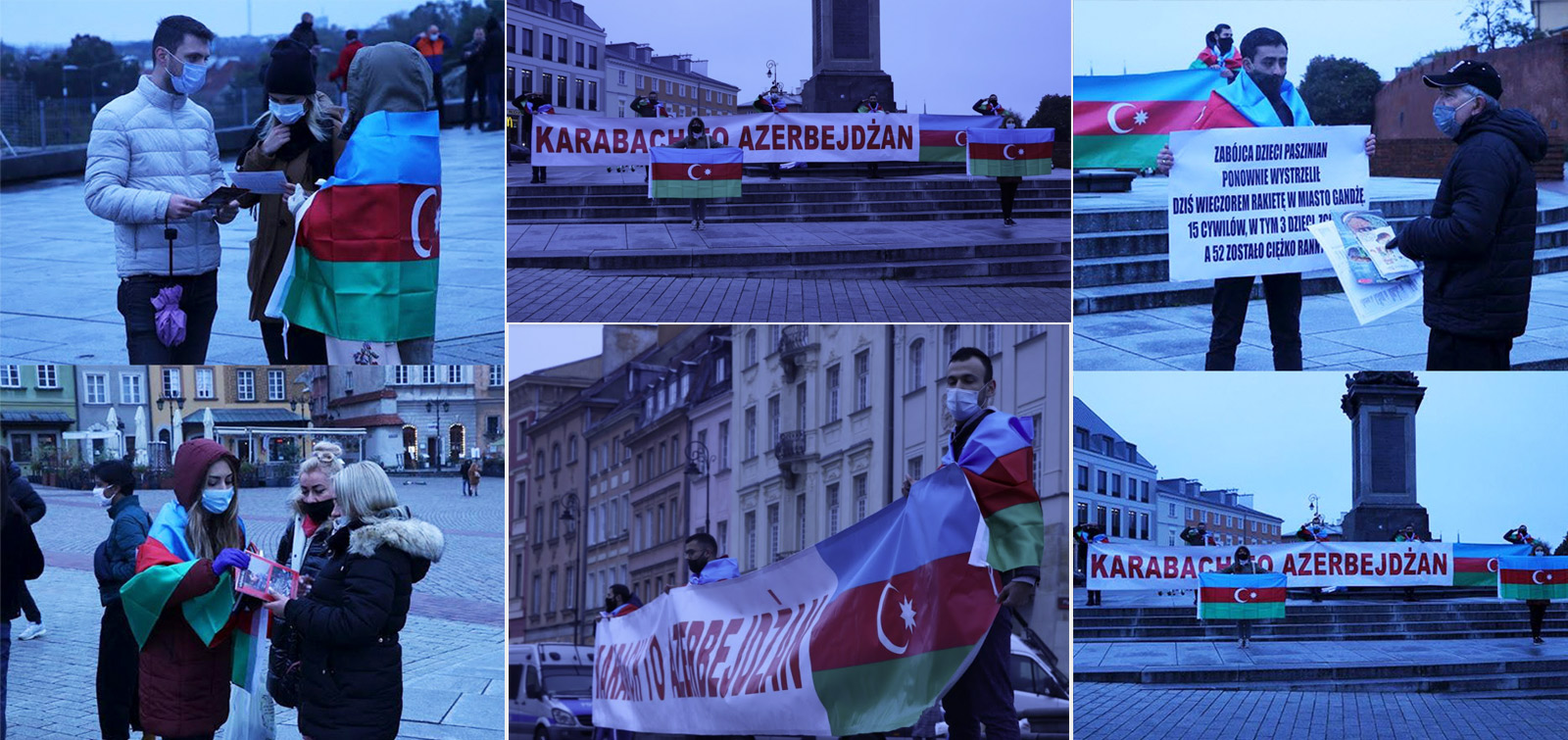 Ganja terror was protested in Warsaw
A rally was held in Warsaw, Poland to protest the rocket fire by the Armenian armed forces in Ganja, the second largest city in Azerbaijan, and the deaths of civilians, innocent people and children.
The action organized by the Council of Poland Azerbaijanis and the Azerbaijani House, was held in the central Plac Zamkovy Square of the capital.
Large banner with "Karabakh is Azerbaijan!" slogan, poster with "Stop Armenian terror!", "Stop Armenian agression!" slogans in Polish languages were displayed during the action.
The protesters called on the Polish government and Poles, as well as the international community to hear the true voice of Azerbaijan and not to remain indifferent to acts of vandalism.
It should be noted that similar actions are planned in other cities of Poland.
It should be noted that, the Armenian army, violating humanitarian ceasefire, fired rockets at Ganja, Azerbaijan's second largest city, outside the frontline zone of Azerbaijan on October 11 and on October 17, 2020. As a result of both rocket attacks by the occupying Armenian army, apartment buildings in the central part of Ganja were destroyed, civilian facilities were severely damaged, 23 people were killed, 83 civilians were seriously injured and the city was severely damaged.