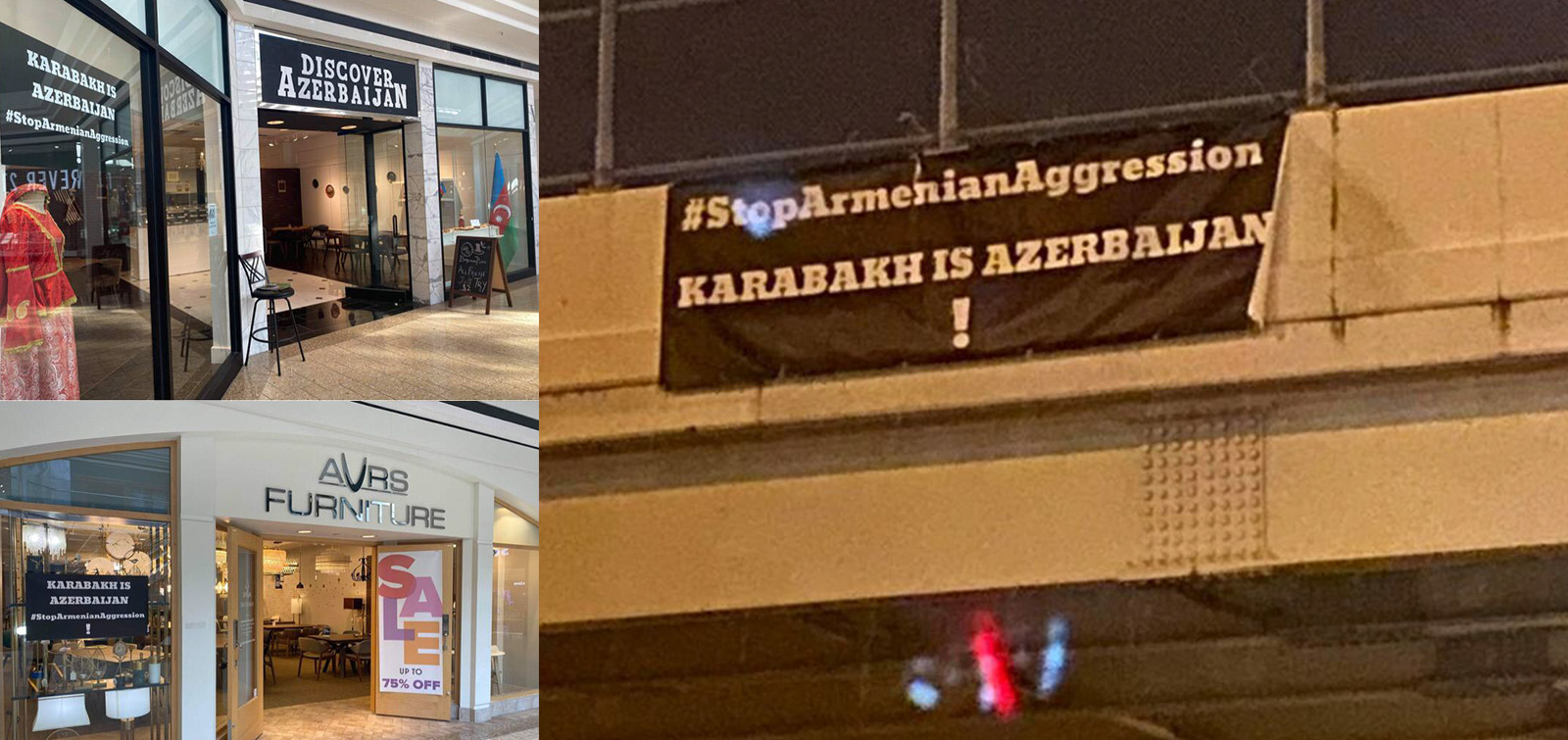 Support to the Azerbaijani state from our compatriot living in Ohio
Azerbaijani businessman Sabuhi Nasibov, who lives in Columbus, Ohio, has opened an Azerbaijani Center inside a large shopping center (Mall). Slogans such as "KarabakhisAzerbaijan!", "StopArmenianAggression" in support of the Azerbaijani state were hung in the center. As well as, a banner with these slogans was placed on the bridge on one of the main roads in Ohio.
Thus our compatriot conveys the true voice of Azerbaijan to the city community and visitors, protests against the terrorist actions of the occupying Armenian army,declares to everyone that Karabakh is an integral part of Azerbaijan.