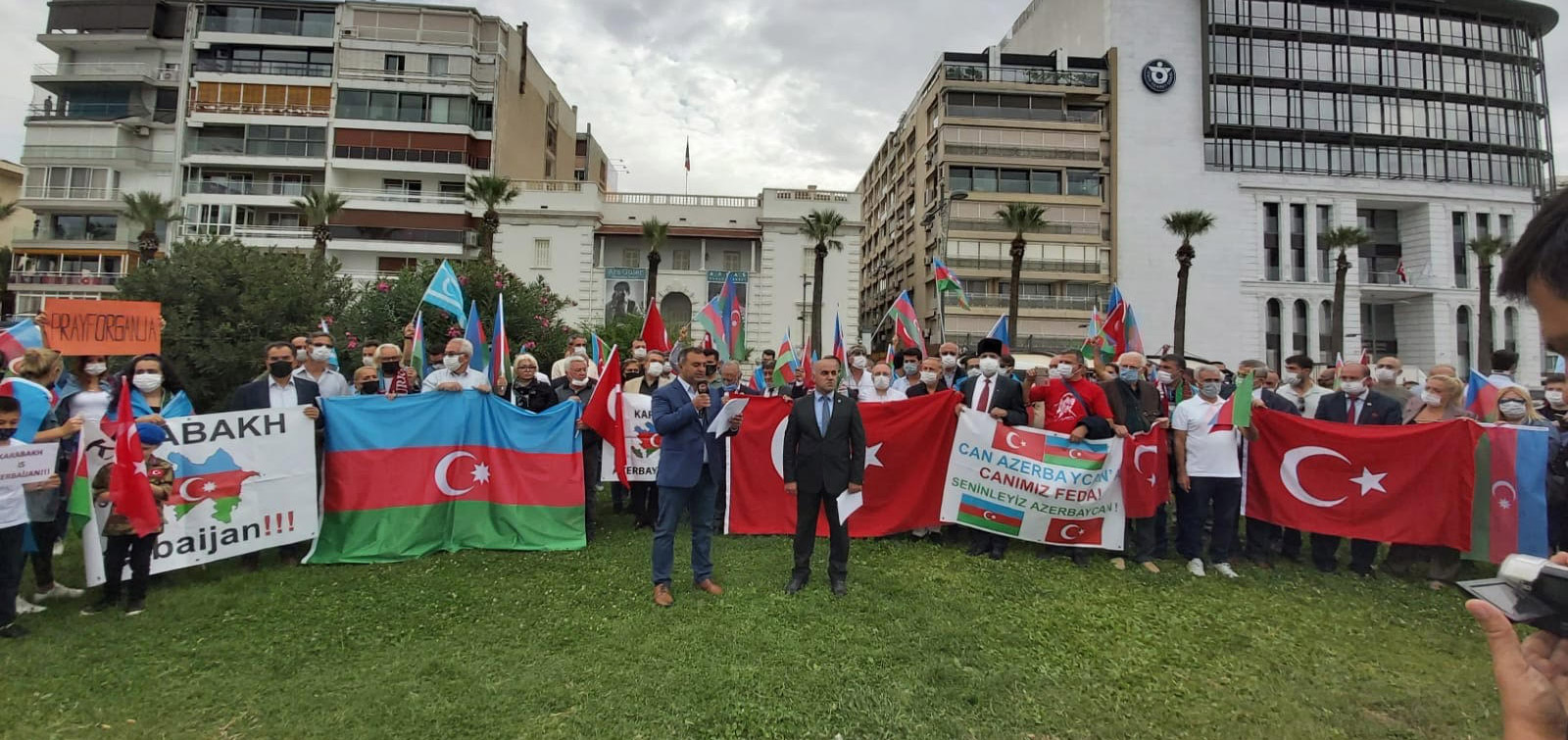 Our compatriots living in Izmir protest against the terrorist acts committed in Ganja
Today, our compatriots living in Izmir city of brotherly Turkey Republic, protested against the rocket fire by the Armenian armed forces in Ganja, the second largest city in Azerbaijan, and the death of civilians, innocent people and children.
The event, co-organized by non-governmental organizations united under the name Jan Azerbaijan Platform in Izmir, took place in front of the building of Consulate of the France Republic.
During the rally, they chanted slogans such as "do not support the occupying power!", "Armenia is a terrorist state!", "Azerbaijan demands justice!", "Civilians are inviolable!" "Occupation is a threat to international peace!", "Stop child mortality!", drawing attention to the facts of agression policy of Armenia against our country, and called on France, as co-chair of the Minsk Group, to demonstrate a fair position in the settlement of the conflict.
It should be noted that, the Armenian army, violating humanitarian ceasefire, fired rockets at Ganja, Azerbaijan's second largest city, outside the frontline zone of Azerbaijan on October 11 and on October 17, 2020. As a result of both rocket attacks by the occupying Armenian army, apartment buildings in the central part of Ganja were destroyed, civilian facilities were severely damaged, 23 people were killed, 83 civilians were seriously injured and the city was severely damaged.