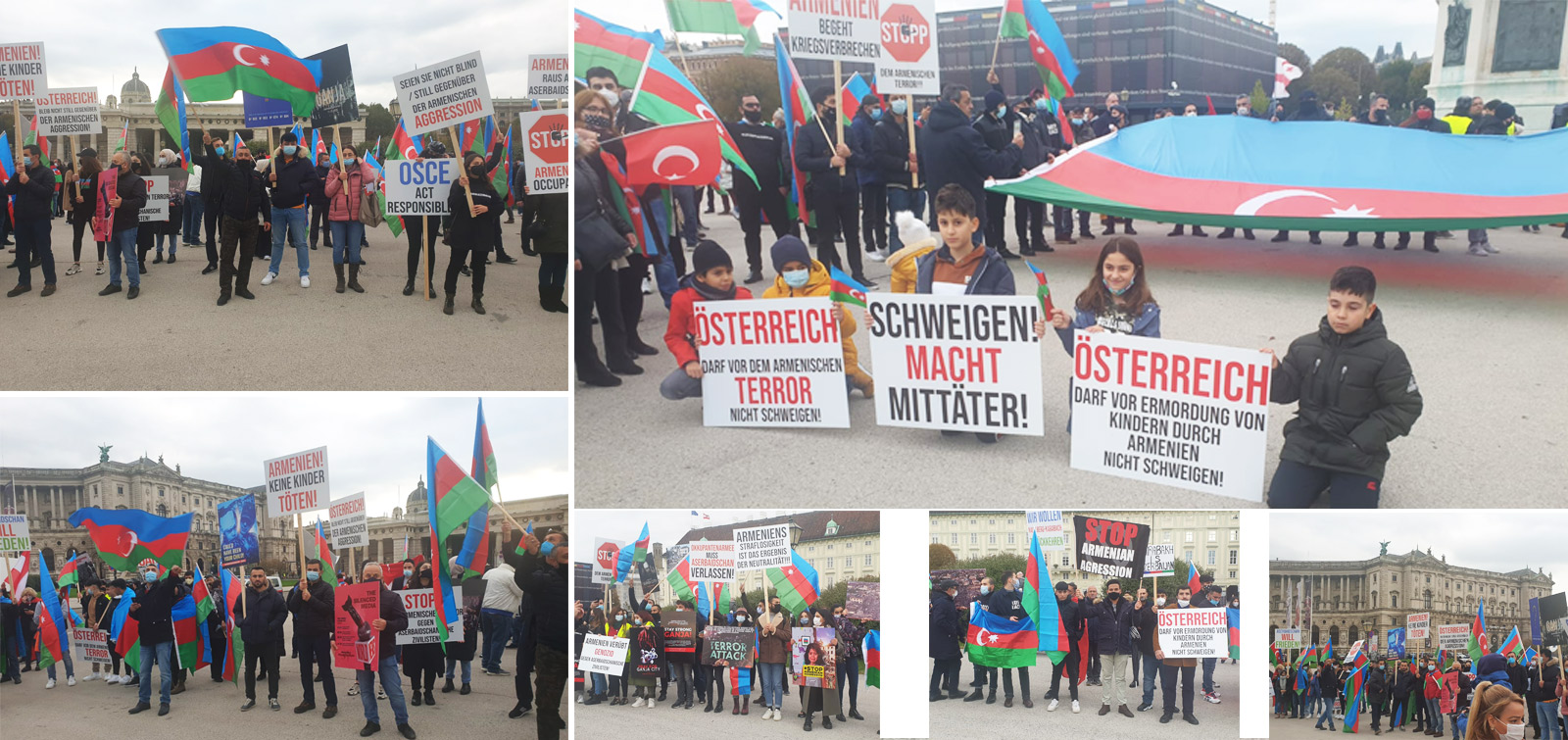 Terror was protested in Vienna
The Azerbaijani diaspora in Vienna, Austria, held a rally in Helden Platz Square in Vienna to protest against the aggression of the occupying Armenian army against Azerbaijan and the next military provocations in Azerbaijan. The protesters called the killing of civilians, including children and women, and the destruction of civilian objects as a result of repeated shelling of Ganja city and other settlements by the Armenian armed forces as an act of vandalism and called on the world community not to take a biased position against Azerbaijan and not to turn a blind eye to Armenian terror.
Our compatriots living and working in Vienna, as well as, representatives of the Turkish community also took part in the action initiated by the "Azer Der" society. Speaking at the rally, our compatriots expressed regret over the rocket fire in Ganja and Mingachevir, and the death of dozens of civilians, including innocent children, in Ganja.
Along with the National Anthem of the Republic of Azerbaijan, the anthem of Austria was performed at the rally. Participants chanted slogans such as "Karabakh is Azerbaijan!", "Pray for Ganja!", "Stop Armenian terrorism!", "Civilians are inviolable!", "Stop child mortality!", "We say no to terrorism", "Do not support the occupying state!" , "Armenia, comply with UN resolutions!", "Do not believe in Armenia", "Stop Armenian occupation!", "Stop Armenian aggression" in different languages.
It should be noted that, the Armenian army, violating humanitarian ceasefire, fired rockets at Ganja, Azerbaijan's second largest city, outside the frontline zone of Azerbaijan on October 11 and on October 17, 2020. As a result of both rocket attacks by the occupying Armenian army, apartment buildings in the central part of Ganja were destroyed, civilian facilities were severely damaged, 23 people were killed, 83 civilians were seriously injured and the city was severely damaged.