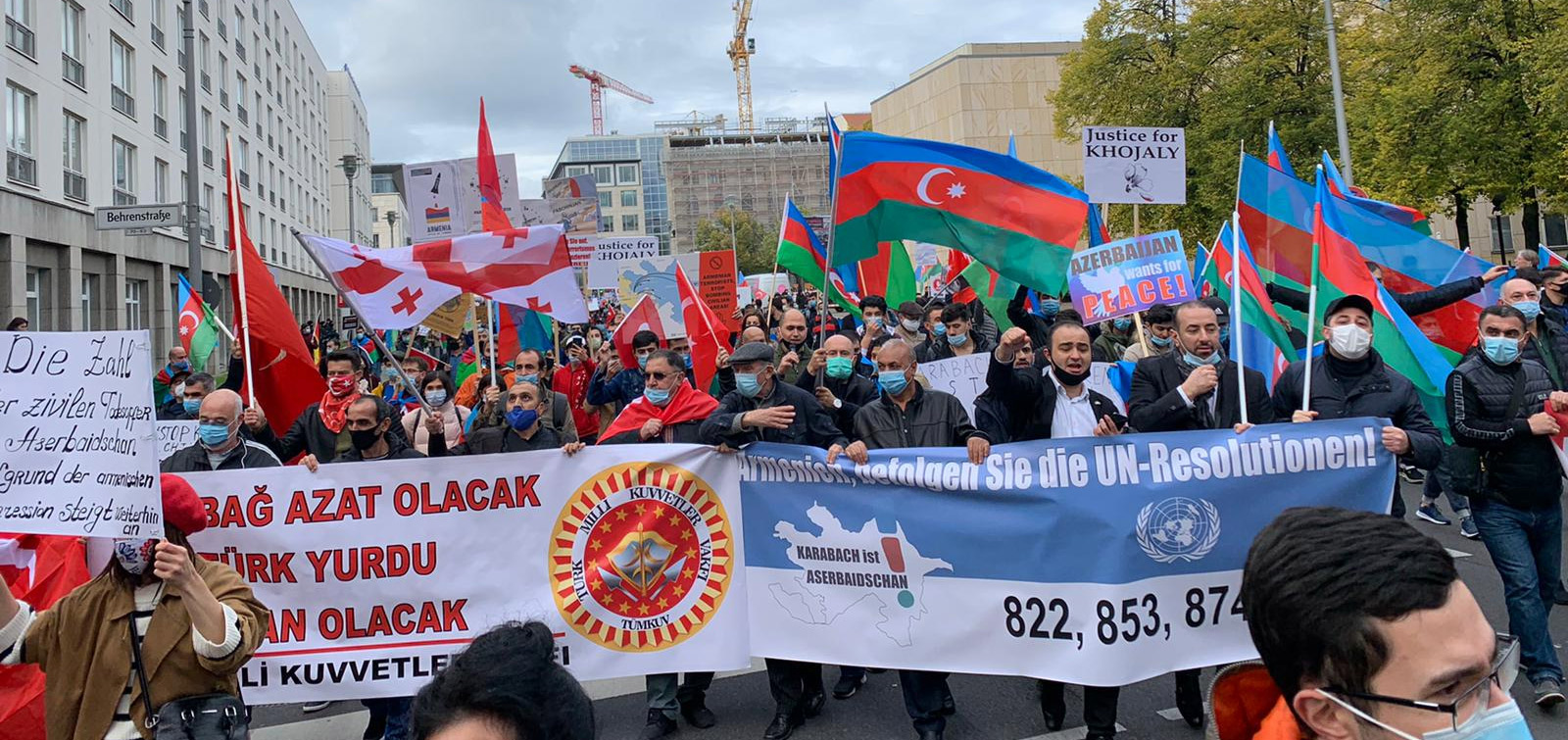 Germany Azerbaijanis stood up
The Alliance of Germany Azerbaijanis organized a rally in Berlin to protest the death of civilians, children and serious damage to civilian objects as a result of another rocket attack by the Armenian armed forces on Ganja.
Protesters marched from Paris Platz square to the gates of Brandenburg. Speakers described the terrorist attack on the civilian population in the Azerbaijani cities of Ganja and Mingachevir, as well as in various regions of Armenia, as a war crime against humanity. The rally called on the world community not to be indifferent to the acts of vandalism committed by Armenia against the civilian population and to punish them for acts of terror and genocide committed by the aggressor state.
Participants chanted slogans such as "Karabakh is Azerbaijan!", "Azerbaijan wants peace!", "Ganja is not a frontline region!", "Civilians are inviolable!", "We say no to terrorism!", "Stop Armenian terrorism!", "Stop child death! " in different languages.
Along with the Azerbaijani community in this country, representatives of the Turkish, Ukrainian, Jewish communities and others took part in the event, where the flags of France, Italy, Ireland and a number of other countries were waved.
It should be noted that, the Armenian army, violating humanitarian ceasefire, fired rockets at Ganja, Azerbaijan's second largest city, outside the frontline zone of Azerbaijan on October 11 and on October 17, 2020. As a result of rocket attacks by the occupying Armenian army, apartment buildings in the central part of Ganja were destroyed, civilian facilities were severely damaged, 23 people were killed, 83 civilians were seriously injured and the city was severely damaged.