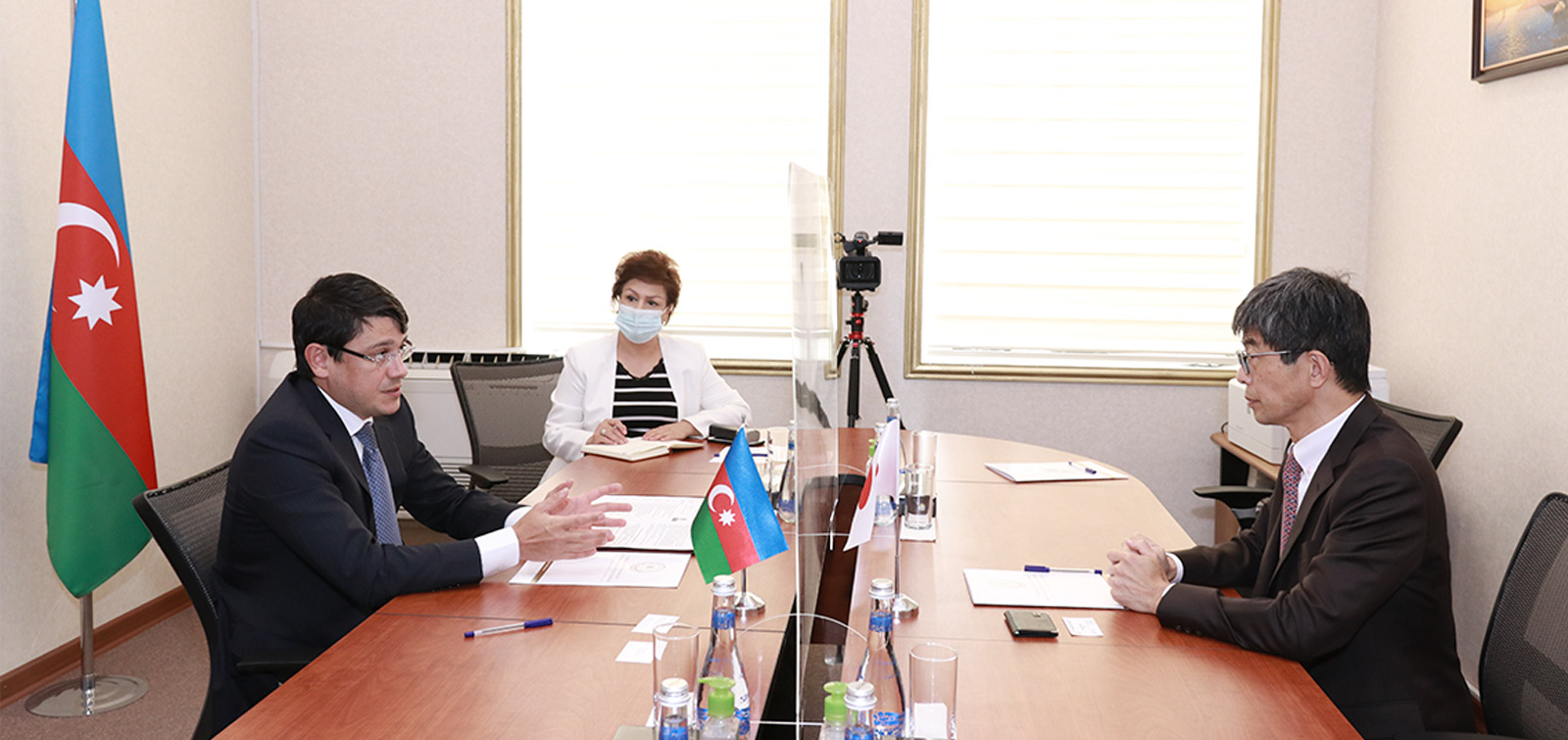 The newly appointed ambassador of Japan to Azerbaijan was informed about the provocations of Armenia
"Armenia keeps under occupation Azerbaijani lands for almost 30 years, carrying out military provocations against our country, ignoring the resolutions of the UN Security Council on the immediate, complete and unconditional withdrawal of troops from the occupied Azerbaijani territories. In recent days, the Armenian armed forces have repeatedly fired rockets at Ganja, Azerbaijan's second largest city outside the frontline, killing civilians and children, destroying apartment buildings in the central part of Ganja and seriously damaging civilian facilities."
This opinion was expressed by the chairman of the State Committee on Work with Diaspora Fuad Muradov at a meeting with the newly appointed Ambassador Extraordinary and Plenipotentiary of Japan to Azerbaijan Wada Junichi.
The chairman of the committee said that since September 27, Armenian military units have been shelling our settlements with heavy artillery, killing civilians and children. This is an act of genocide and vandalism.
He noted that the Azerbaijani Army had successfully carried out counter-attacks against the enemy within the borders of our country and liberated some part of our occupied lands. It aims to restore Azerbaijan's internationally recognized territorial integrity.
Fuad Muradov noted that the Azerbaijani leadership has always paid special importance to the development of relations with Japan and steps have been taken to expand cooperation.
Ambassador Junichi expressed his determination to increase efforts for cooperation in the field of diaspora policy and the organizing of bilateral relations on a wide scale during his diplomatic career in Azerbaijan.
The meeting was also attended by the First Secretary of the Japanese Ambassador Sugioka Mani.