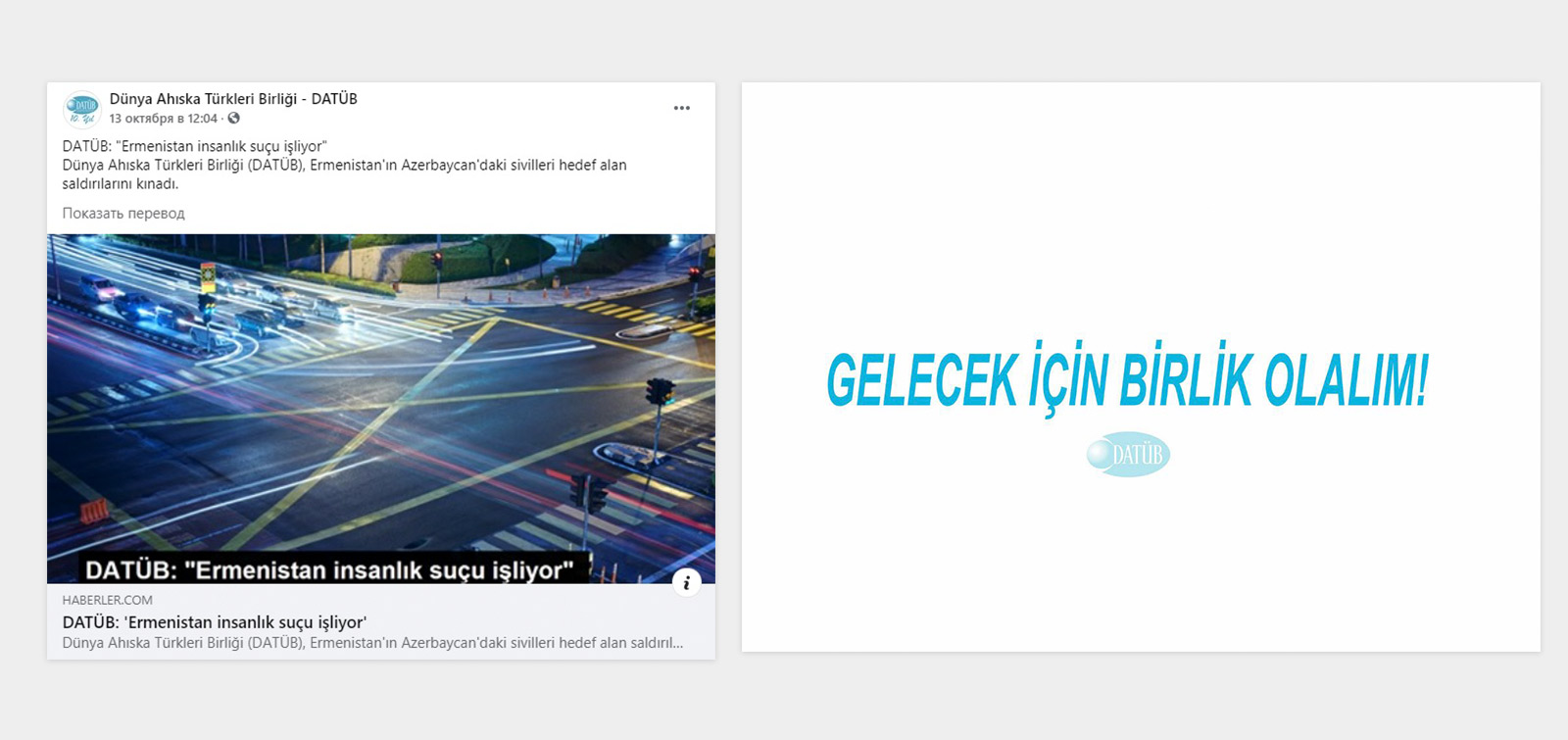 Ahiska Turks called on the world community to condemn the rocket fire on Ganja
The World Union of Ahiska Turks has condemned the attacks of the occupying Armenian army on the civilian population and facilities in Ganja, the second largest city in Azerbaijan.
The union said in a statement that there were casualties among the civilian population as a result of Armenia's rocket fire on the Ganja city in violation of the humanitarian ceasefire. "The Armenian side is committing a crime against humanity. As DATUB, we strongly condemn the attack. We reiterate that we will continue to stand by Azerbaijan with all our might. "
The head of the union, Ziyaddin Kassanov, called on the world community to strongly condemn this barbaric attack. "As the Ahsika Turks, we will continue to be at the forefront of Azerbaijan's struggle for the homeland."
It should be noted that, the occupying Armenian army, violating humanitarian ceasefire, fired rockets at Ganja, Azerbaijan's second largest city, outside the frontline zone of Azerbaijan on October 11, 2020 at around 2.00 pm. As a result of missile strikes by the occupying Armenian army, numerous residential buildings in the central part of Ganja collapsed, 10 people, including 4 women were killed, 35 people, including 16 women and 6 children were injured.