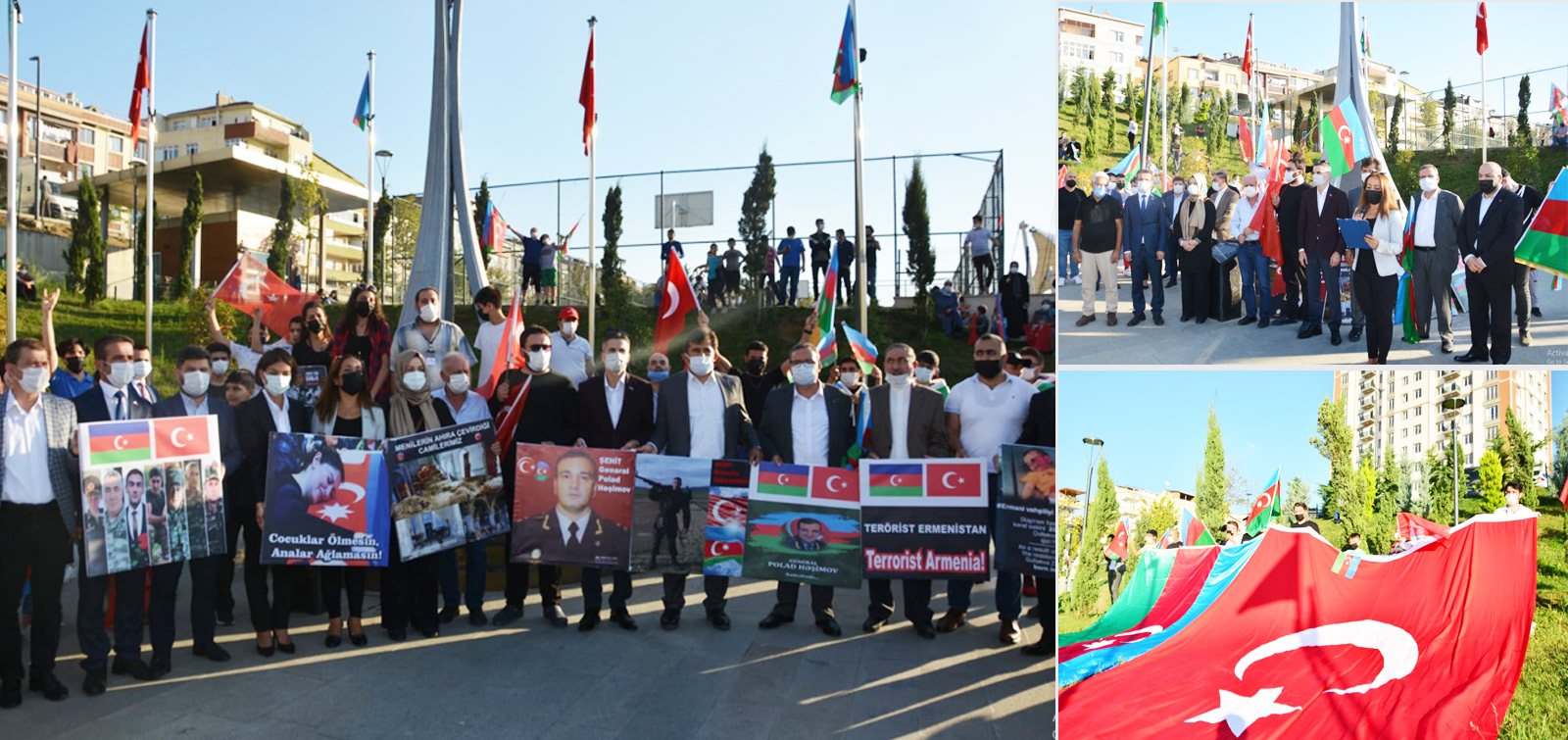 Another rally for support to the Azerbaijani state was held in Istanbul
A rally in support of our country was held in the Friendship Park in the Baghchilar district of Istanbul. The event was organized by the Caspian Folklore Education and Research Center (Hazarfem association) in Turkey.
The rally was attended by Consul General of Azerbaijan to Istanbul Narmina Huseynova, heads of Baghchilar municipality and various organizations.
The event was addressed by the chairman of the Hazarfem association Nuran Ajar, Consul General Narmina Huseynova and others. They strongly condemned the missile strikes on cities and districts, civilian settlements and facilities far from the war zone of our country by occupying Armenia which was pushed into a corner as a result of the resolute and fair position of the Azerbaijani state. They stressed the need for the Armenian political leadership to answer to the international court for war crimes.
They expressed confidence that the glorious Azerbaijani army would liberate our lands from Armenian occupation. "Karabakh is Azerbaijan!" and other slogans were chanted.
Prayers were said for the souls of our servicemen who died for the territorial integrity of Azerbaijan at the event, where the flags of Azerbaijan and Turkey were waved and pictures of our martyrs were displayed.