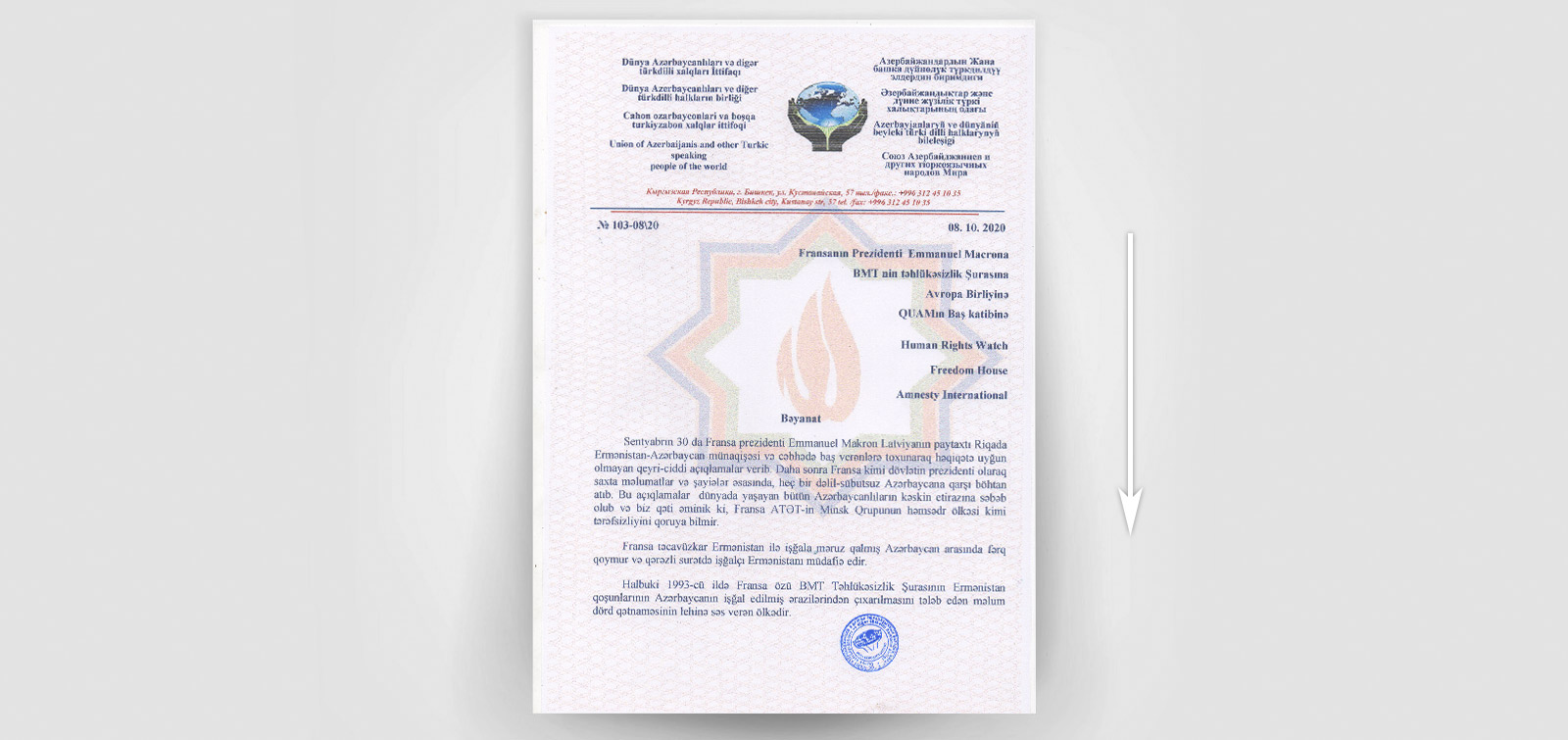 Our compatriots issued a statement protesting against the biased approach of France
The statement says that on September 30, President of France Emmanuel Macron made untrue statements about the Armenian-Azerbaijani conflict and the events on the frontline in Riga, Latvia. Then, as the president of a country like France, he slandered Azerbaijan on the basis of false information and rumors, without any evidence. These statements have caused strong protests of all Azerbaijanis around the world. This proves once again that France cannot maintain its neutrality as a co-chair of the OSCE Minsk Group.
It is stated that the mediator must be neutral and fair. France does not differentiate between the aggressor Armenia and the occupied Azerbaijan and biasedly defends the aggressor Armenia.
It is recalled in the statement that, France is a country that voted in favor of four known UN Security Council resolutions in 1993 calling for the withdrawal of Armenian troops from the occupied territories of Azerbaijan.
The appeal also notes that Azerbaijan is right, and calls on the world community and international organizations to take a fair approach.
The statement was signed by a total of 44 people, including Azerbaijanis living in Azerbaijan, Turkey, Israel, Russia, Kyrgyzstan, Kazakhstan and other countries, as well as representatives of friendly nations.