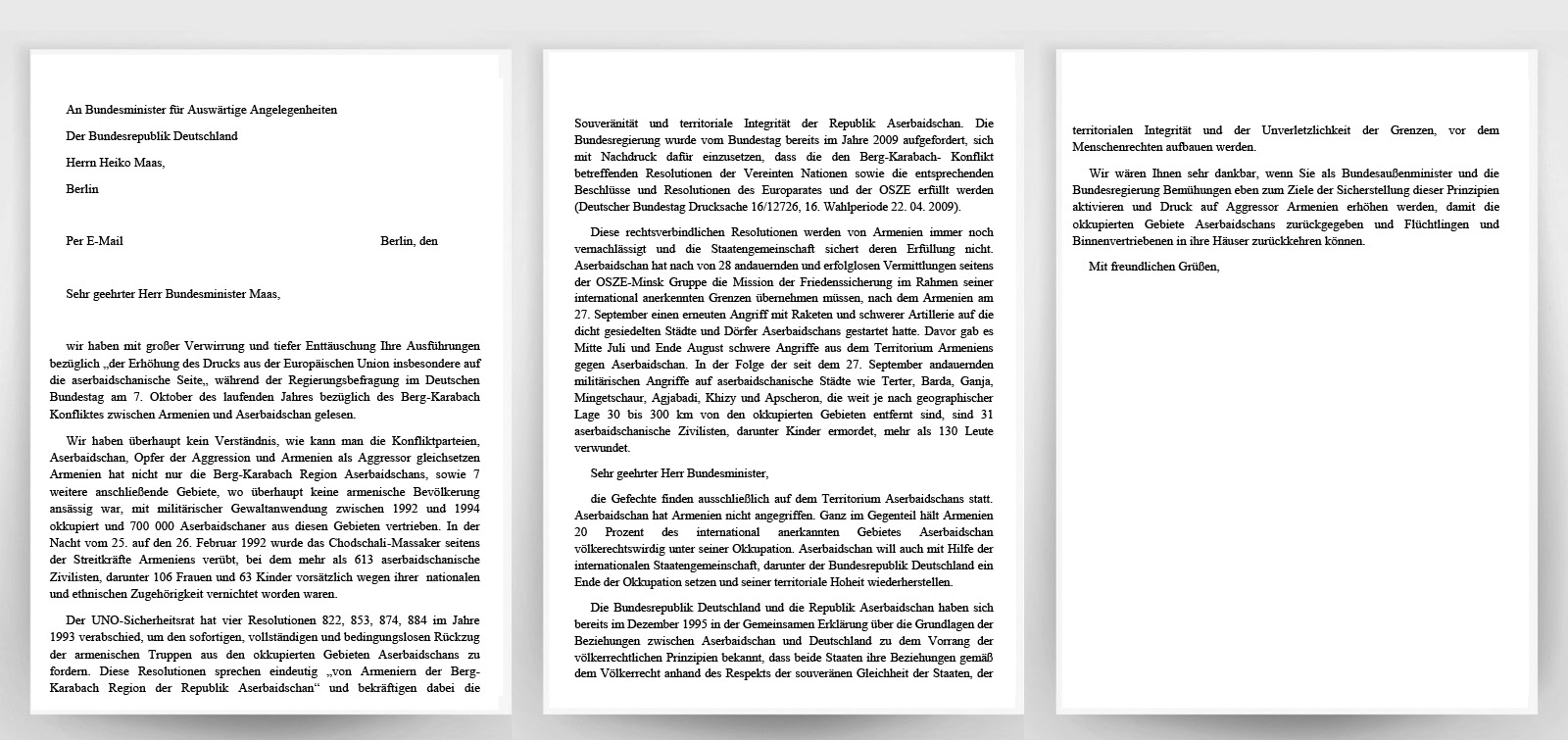 The Jewish community in Germany has accused Foreign Minister Hayko Maas of biased approach
The Davidstern Jewish community in Germany has sent a letter of protest to the German Foreign Ministry.
The reason for this was the speech of Minister of Foreign Affairs Hayko Maas at the October 7 in the Bundestag. The Minister accused Azerbaijan of escalating the Karabakh conflict and called to put pressure on Baku.
Recalling that 20 percent of Azerbaijani territory was occupied by the Armenian armed forces, German Jews accused Maas of biased and one-sided approach. It was stressed that Azerbaijan did not carry out aggression against Armenia, tried to defend its lands, and Azerbaijanis were forced to leave their native lands, becoming victims of Armenia's aggressive policy.
The Foreign Minister was informed that although UN resolutions call for the withdrawal of Armenian armed forces from the occupied territories of Azerbaijan, Armenia has been ignoring it for 27 years.
The Davidshterm Jewish community has called on Berlin to clarify the situation in the South Caucasus and to demonstrate a fair approach.