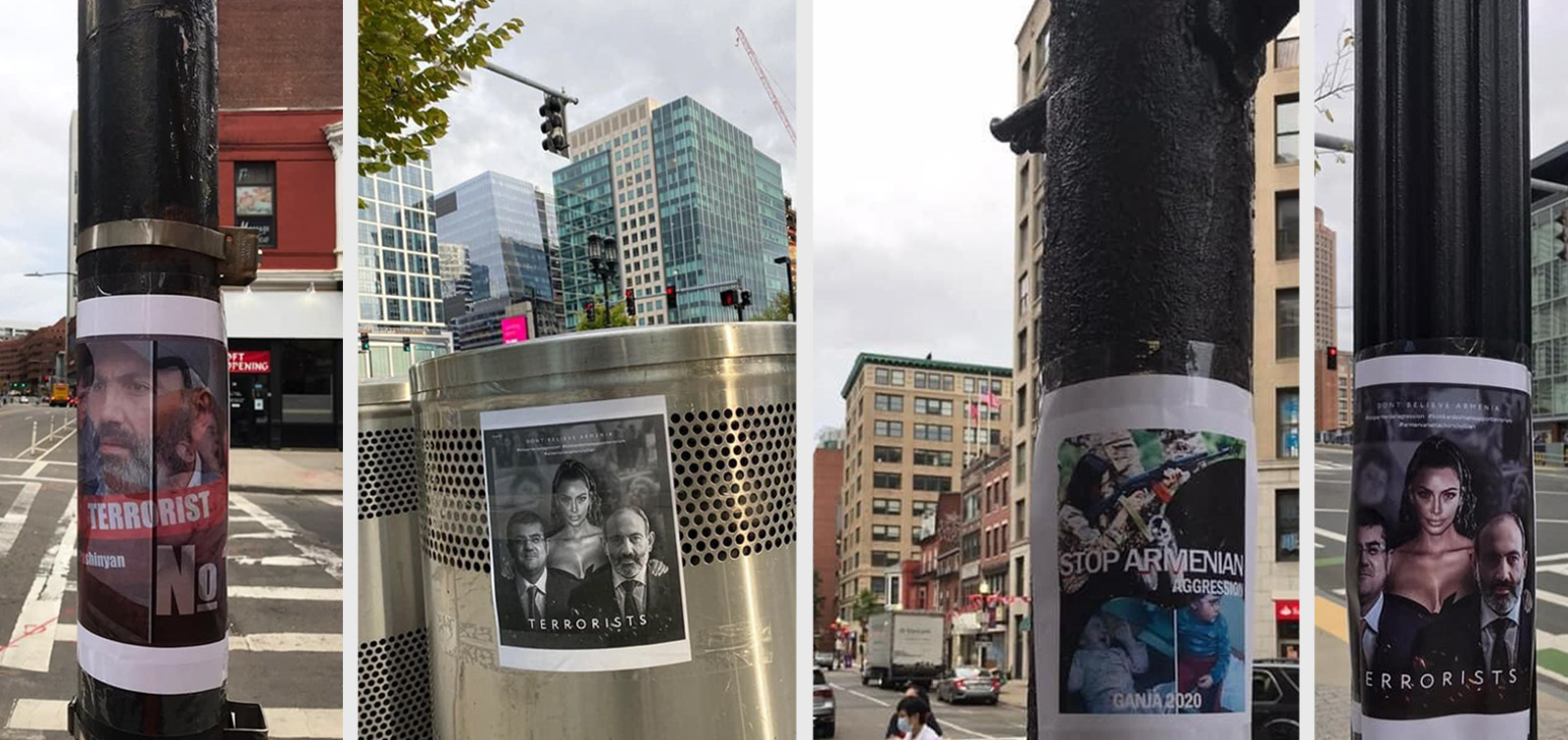 Our compatriots disseminated posters about the Armenian aggression in Boston
Azerbaijanis living abroad hold various rallies in major cities around the world to express their strong protests against the occupying Armenia.
One such action took place in Boston, USA. At the initiative of our compatriot Hamid Rahimli, who lives in Massachusetts, about 200 posters were placed in various central streets of the city. These posters contain pictures and slogans such as "Stop Armenia!", "Stop the Armenian aggression!" proving that the Prime Minister of Armenia, together with the head of the so-called regime in Nagorno-Karabakh, are the killers of the civilian population of Azerbaijan, including infants.
With this action, our compatriots drew the attention of Bostonians to the implementation of the aggressive and terrorist policy of Armenia against our country at the state level, gross violation of all international rights and human values, deprivation of civilians of the right to live not only in the frontline, but also in cities and regions of Azerbaijan far from the frontline.