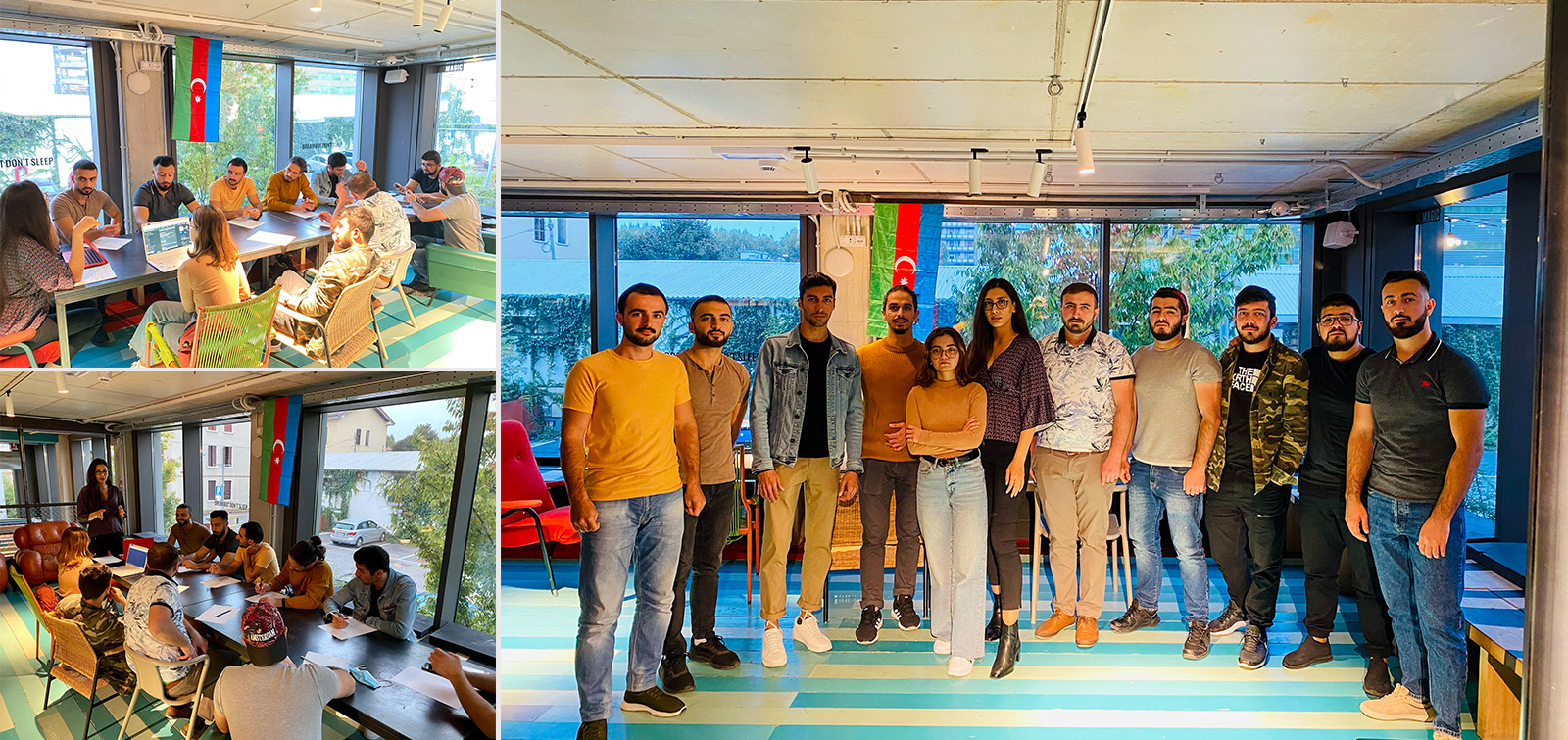 Youth called on the world community to hear the voices of Azerbaijanis whose rights have been violated
A meeting of the Azerbaijani Diaspora Youth (ADG) dedicated to conveying the truth about the large-scale attacks of Armenia against our country to the Italian public was held in Venice, Italy.
The event, initiated by ADG's coordinator for Venice Turkan Hasanova, discussed the preparation of relevant information, its translation into Italian language and delivery to the public, the directions of information war and the organization of various actions.
The event adopted a statement in Italian language to be sent to Italian government agencies and officials.
In the statement, the youth called on the world community to hear the voices of about a million Azerbaijanis who have been forced to leave their homes for nearly 30 years, living as refugees and IDPs, and to pay attention to the violation of their rights.
"We want the international community to condemn Armenia's aggressive policy and to defend the values, norms and principles that form the basis of the civilized world order. Armenia, which grossly violates the sovereignty and territorial integrity of Azerbaijan, the rights of about a million Azerbaijanis, should be pressured to comply with the principles of interstate relations, resolutions and decisions of the UN and other international organizations": statement says.