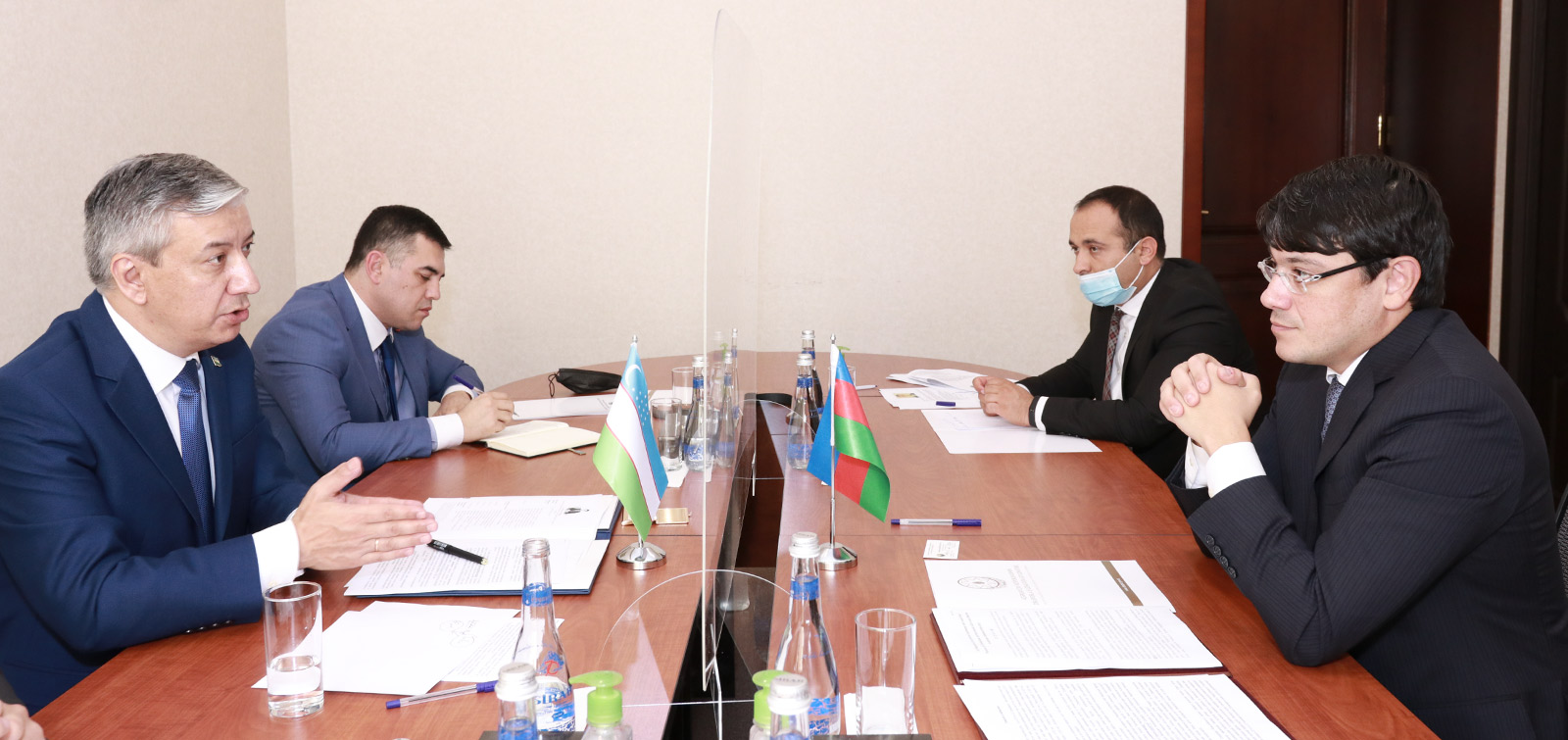 The ambassador of Uzbekistan to Azerbaijan visited the State Committee
Chairman of the State Committee on Work with Diaspora Fuad Muradov met with newly appointed Ambassador Extraordinary and Plenipotentiary of Uzbekistan to Azerbaijan Bahrom Ashrafkhonov.
The Chairman of the Committee Chairman Fuad Muradov informed about Armenia's non-compliance with international obligations to liberate Azerbaijani lands and provocations in our lands for almost 30 years. He said that the rocket attack from the territory of Armenia to apartment buildings in Ganja, the ancient city of Azerbaijan, and the killing of civilians and children should be assessed as an act of genocide and vandalism.
The meeting also focused on the participation of Azerbaijanis living abroad in the information war and their calls to the international community.
The ambassador said that he was closely following the events in the frontline, as well as in Ganja city, far from the occupied Azerbaijani lands, and expressed concern over the violation of international law.
The meeting focused on Azerbaijan's successful diaspora policy, projects implemented in recent years, the Fund for Support to Azerbaijani Diaspora, the working principles of the Coordination Councils and Azerbaijani houses, diaspora organizations in different countries, the joint activities of the Turkic-speaking diasporas.
Ambassador Bahrom Ashrafkhonov recalled the deep cultural and historical roots that unite our countries and the eternal friendly relations between Azerbaijan and Uzbekistan, noting that they will benefit from new and important projects of the State Committee on Work with Diaspora.
Consul Abdulaziz Vahidov and First Secretary of the Embassy Bahram Gaipov also attended the meeting.