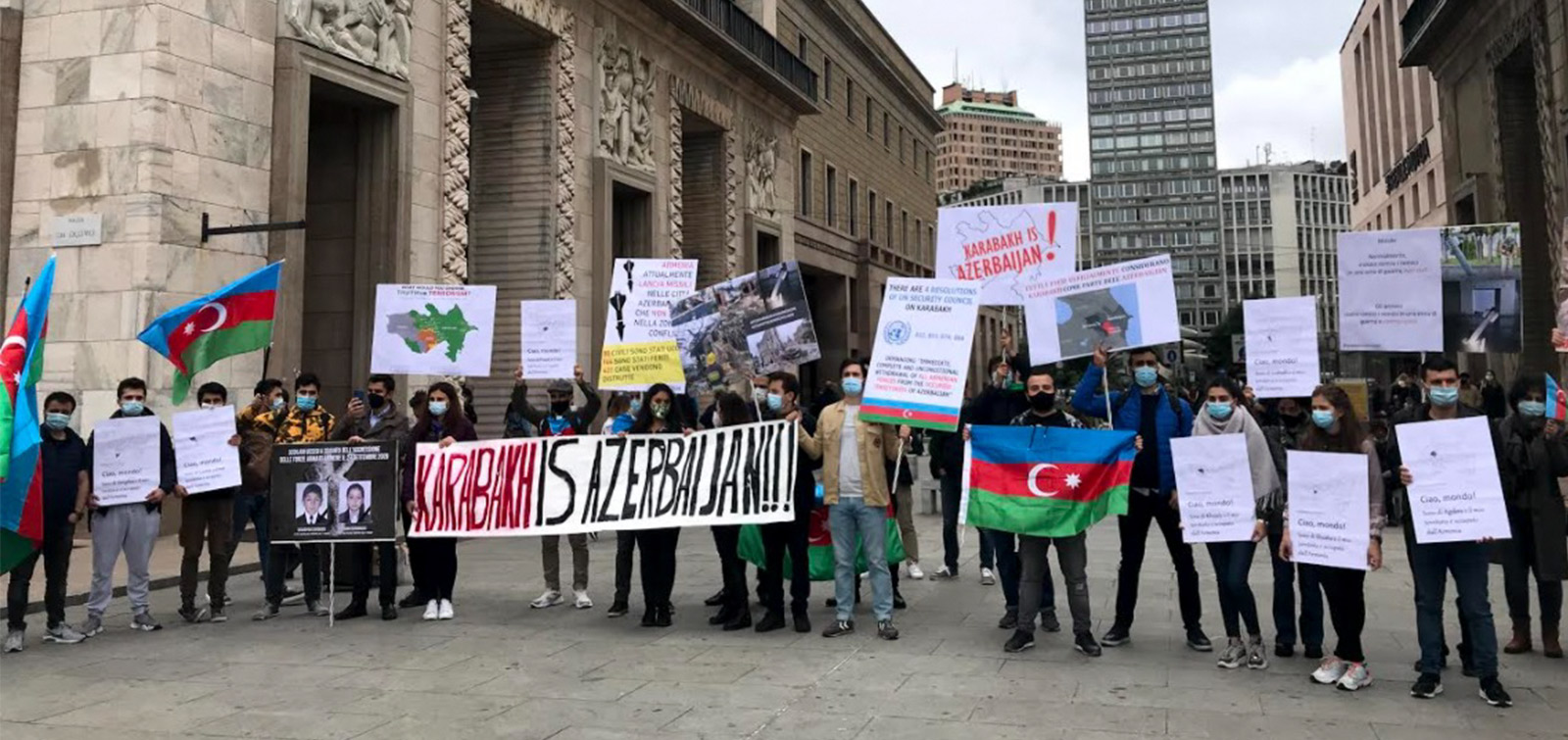 Our compatriots living in Italy held a rally due to the provocations of Armenia against our country
A rally was held in Milan, Italy to protest against the aggressive policy of Armenia and to support the independent Azerbaijani state.
The event, organized by the Azerbaijan-Italia Youth Association, was attended by Azerbaijani students studying in Milan. Posters with the slogans "Karabakh is Azerbaijan!", "Do not believe Armenia!", "Stop the Armenian aggression!", "Pray for Ganja" were displayed at the rally, where the Azerbaijani flags were waved. Speaking at the event, Chairman of the Azerbaijan Cultural Association Mais Nuriyev said that the Azerbaijani army in response to the September 27 attack on Azerbaijan by the occupying Armenians, exercised the right of self-defense and territorial integrity. Drawing attention to the atrocities and vandalism acts committed by the fascist state against our people, our compatriot described the deliberate and treacherous shelling of Ganja, the second city of Azerbaijan, by the Armenian side as a ruthless act of terrorism.
The protesters called on the world community to support Azerbaijan's fair position on the liberation of our lands and the restoration of our territorial integrity.
As well as, the head of the Italian-Azerbaijani Union Farid Abbasov and our compatriot Maryam Mehdiyeva, who lives in Rome, visited the "Roma Capitole" radio station to fully convey the truth about Azerbaijan to the Italian public. It was noted in the program that Armenia has been committing military provocations against our country since September 27 and fired rockets on civilian population.