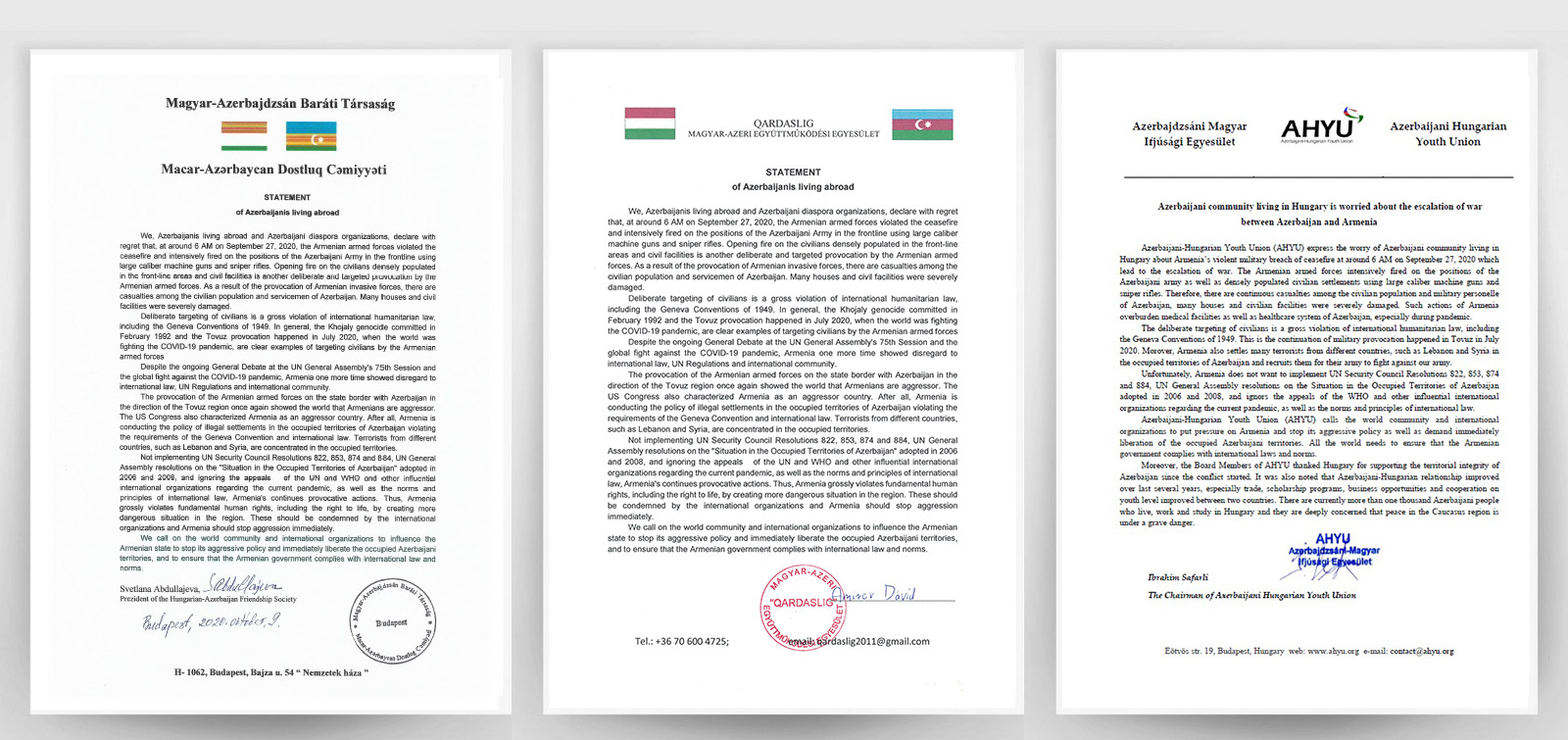 Our compatriots in Hungary appealed to the world community
The Azerbaijani community in Hungary has drawn the attention of the world community to the 27-year policy of aggression of the occupying Armenia against the independent Azerbaijani state.
Addresses to the world community and international organizations signed by the President of the Hungarian-Azerbaijani Friendship Union Svetlana Abdullayeva, the head of the "Gardashlig" Hungarian-Azeri Friendship Society David Amirov and the chairman of the Hungarian-Azerbaijani Youth Union Ibrahim Safarli assessed the occupation of Nagorno-Karabakh and 7 adjacent regions of Azerbaijan by the Armenian armed forces as inadmissible and an insult to international law. It was noted that Armenia committed ethnic cleansing and war crimes against about a million Azerbaijanis of the occupied territories, and grossly violated the fundamental rights of our compatriots, including the right of life.
Our compatriots called on the world community and international organizations to influence Armenia to immediately and unconditionally liberate the occupied territories of Azerbaijan and to act in accordance with international law.