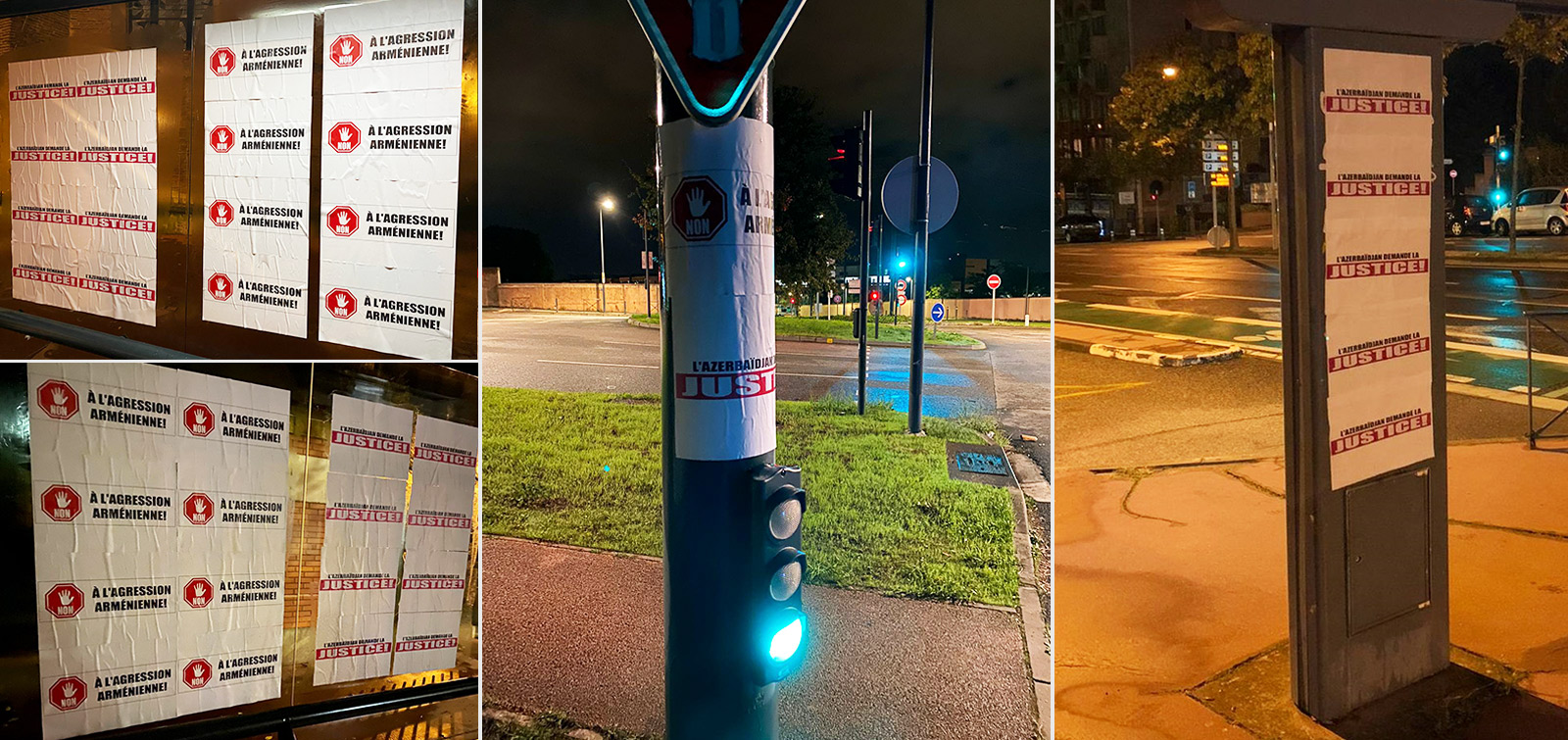 Our compatriots disseminated slogans in France about the provocations of Armenia
Our compatriots living in different countries are constantly working to inform the world community about the provocations of the occupying Armenian army against our country and to deliver the truth to the world.
Azerbaijanis living abroad hold roundtables, address statements, letter campaigns, hold press conferences and use other means to present the truth to the international community and call on the world to influence Armenia to stop policy of aggression.
The next such action was held in Toulouse and Montoban cities of France. This time, our compatriots pasted slogans such as "Azerbaijan demands justice!" and "Stop Armenian aggression" in French language on the streets of the city, stations and generally crowded places.