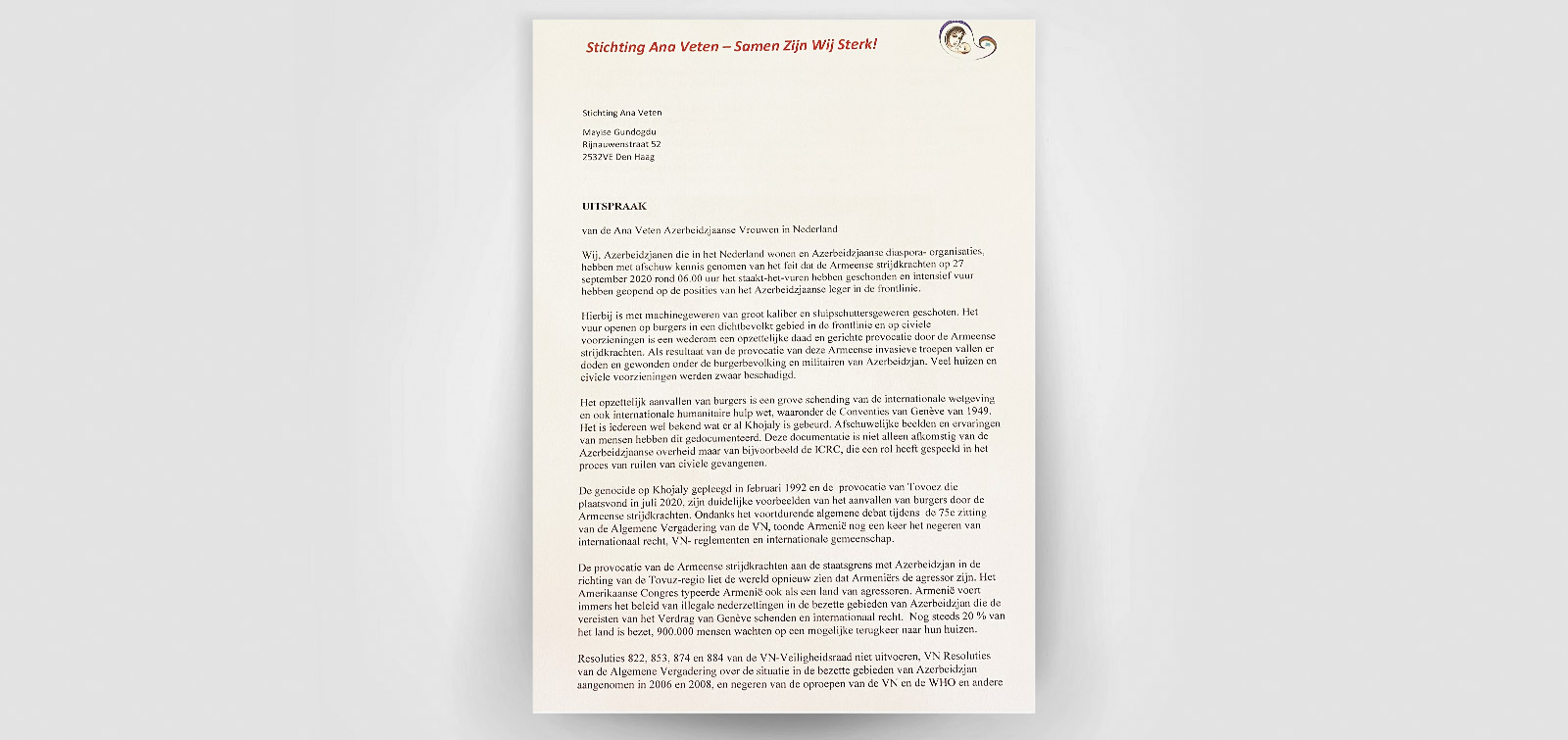 "Ana Vatan" European Women's Union has issued a statement protesting against the provocations of the occupying Armenia
Azerbaijanis living abroad continue to appeal to the governments and parliaments of various countries due to the military provocations of Armenia.
The appeal, signed by Mayisa Aghamirzayeva, chairwoman of the "Ana Vatan" European Women's Union in the Netherlands, addressed members of the Netherlands parliament, noted the 27-year occupation of Azerbaijan by Armenia. Attention was drawn to the ethnic cleansing of about one million Azerbaijanis by Armenia, the violation of the fundamental human rights of our compatriots, including the right to life, and the ongoing military provocations of the occupying Armenian army against our country. It was noted that Azerbaijan exercises its right to self-defense and restoration of territorial integrity in accordance with international law.
The Union called on Netherlands parliamentarians and world powers to demonstrate a fair position, to influence Armenia to withdraw completely, unconditionally and immediately from the occupied Azerbaijani lands, to stop its aggressive policy, and to comply with international law.