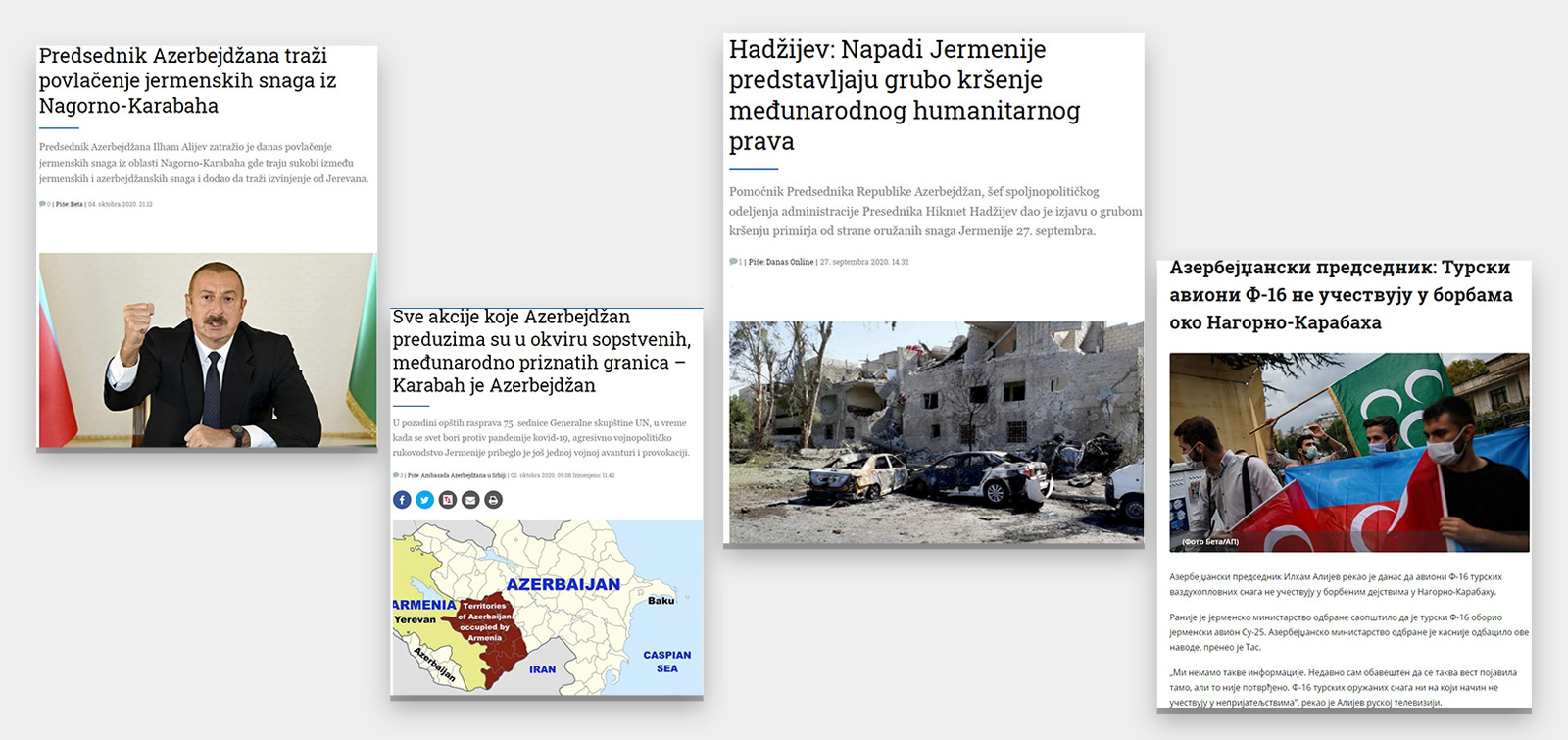 Serbian media widely cover fair position of Azerbaijan
At the initiative of the Azerbaijani Cultural Center in Serbia, a series of news dedicated to Azerbaijan's fair position were published in the country's media.
Detailed information about the fact that Karabakh is the ancient land of Azerbaijan, resolutions and decisions of the UN and the European Union on the immediate and unconditional withdrawal of the occupying Armenian army from our occupied lands, the exercise of our country's rights of self-defense and territorial integrity, the Armenian army's missile strikes on cities and regions far from the front, the heavy losses among civilian Azerbaijanis was given in these articles.
Serbian media widely covered the statements made by Azerbaijani President Ilham Aliyev, as well as Assistant to the President, Head of the Foreign Affairs Department of the Presidential Administration Hikmat Hajiyev in interviews with Azerbaijani TV channels and various foreign TV channels.
The articles can be read in detail at the following links:
https://www.danas.rs/svet/hadzijev-napadi-jermenije-predstavljaju-grubo-krsenje-medjunarodnog-humanitarnog-prava
http://www.politika.rs/scc/clanak/463500/Azerbejdzanski-predsednik-Turski-avioni-F-16-ne-ucestvuju-u-borbama-oko-Nagorno-Karabaha
https://www.danas.rs/svet/sve-akcije-koje-azerbejdzan-preduzima-su-u-okviru-sopstvenih-medjunarodno-priznatih-granica-karabah-je-azerbejdzan
https://www.danas.rs/svet/predsednik-azerbejdzana-trazi-povlacenje-jermenskih-snaga-iz-nagorno-karabaha