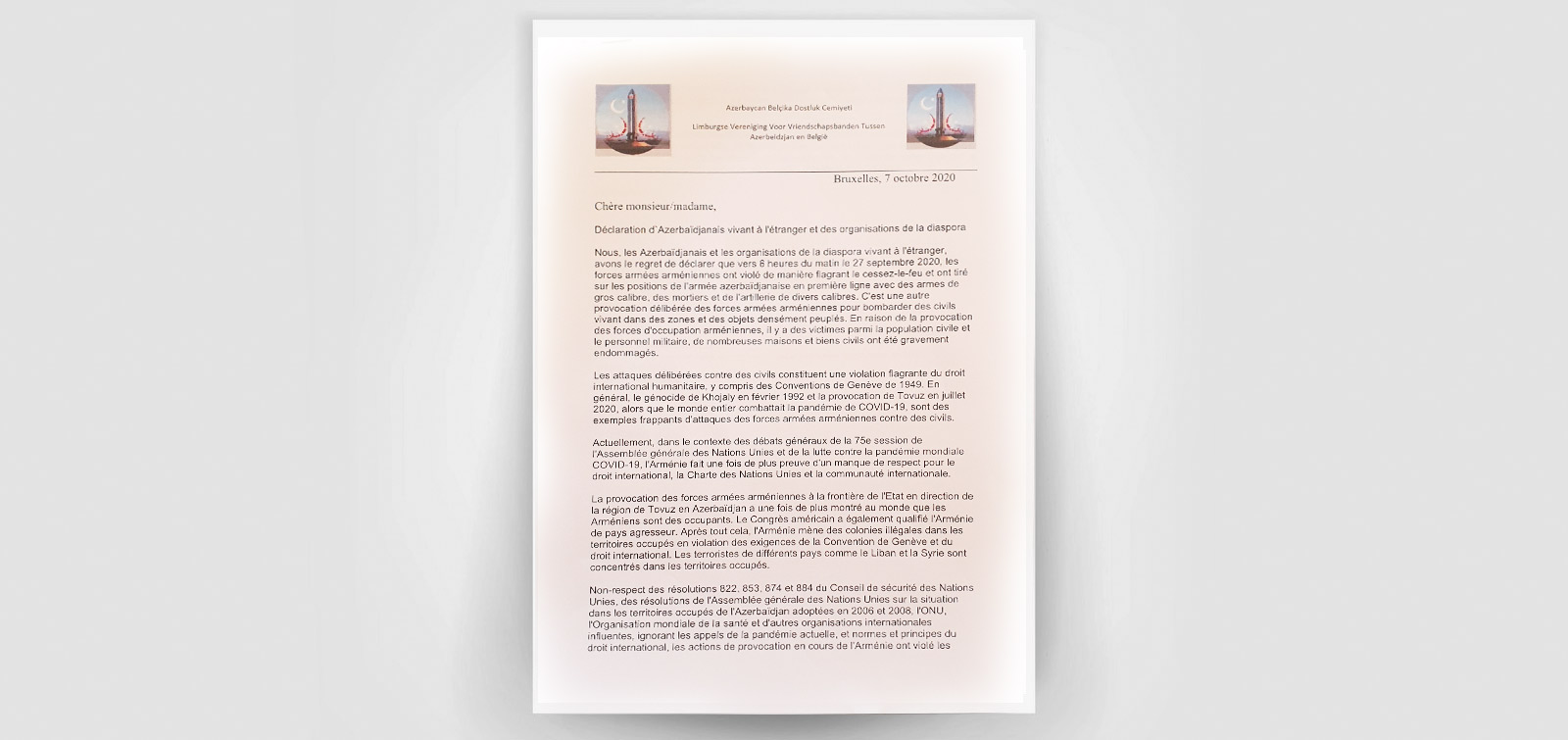 Our compatriots appealed to the parliaments of Belgium and Europe
The Azerbaijani community in Belgium has drawn the attention of the country and the European Parliament, the media and the world community to the events caused by Armenia's aggressive policy and military provocations in Azerbaijan.
Rashad Ibrahim, head of the Belgium Azerbaijanis Cultural Center, Ayhan Demirchi, head of the Azerbaijan-Belgium Friendship Society addressed appeal to the 144 members of the Belgian parliament, 69 senators, all members of the European Parliament, media such as Metrotime, Demorgen, Essentielle, Saipm, Nieuwsblad, Mediahuis, Redactie, Gazetvanantwerpen, Concentra. The appeals provided detailed information on the Nagorno-Karabakh conflict.
A 27-year chronicle of the occupation of Azerbaijani lands by Armenia has been considered and it was noted that the fundamental human rights of Azerbaijanis, including the right of life, were grossly violated by the bandit regime operating illegally in Armenia and Nagorno-Karabakh, and that the Azerbaijani army exercised the right of our people to self-defense and liberate our lands from Armenian occupation.
Our compatriots called on the Belgian and European parliamentarians, as well as the world community to influence the Armenian government to liberate the occupied territories of Azerbaijan, to leave Nagorno-Karabakh and 7 adjacent regions immediately and unconditionally, and to act in accordance with international law.