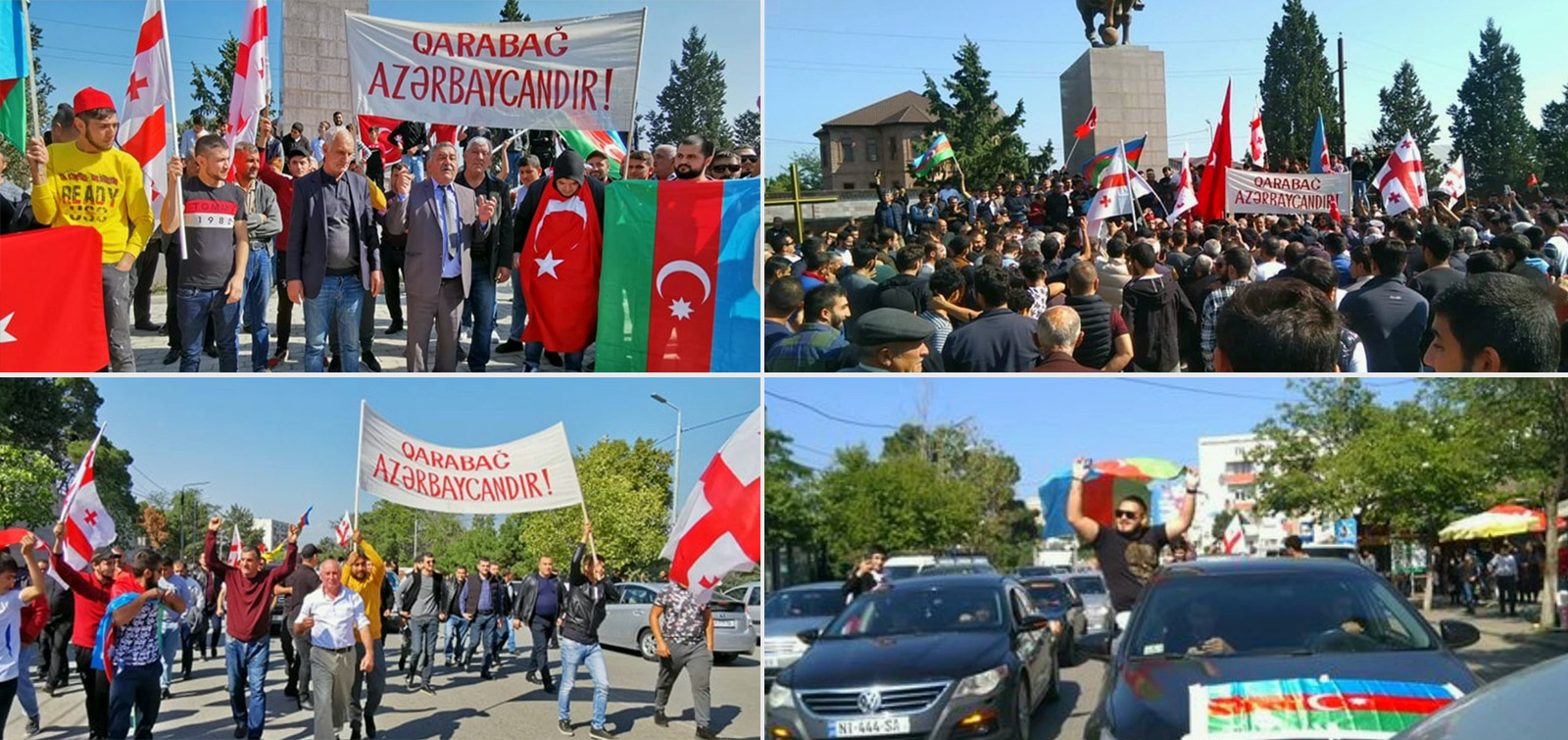 A slogan "Karabakh is Azerbaijan" was chanted in Gardabani
A rally with a slogan "Karabakh is Azerbaijan!" was held in the Georgian city of Gardabani.
Protesters holding Azerbaijani, Georgian and Turkish flags chanted slogans such as "Long live Azerbaijan!"," Azerbaijan! "," Karabakh or death! "," Martyrs will not die, Motherland will not be divided! ".
Deputy Chairman of the Council of Azerbaijani Elders of Georgia Mayak Nematov, teacher of Gardabani district school No. 3 Firdovsi Isgandarov, Eldar Garayazili and others delivered speech in the action in the center of Gardabani and spoke about the atrocities committed by the Armenian occupiers in our lands, and praised the counter-offensive operations and achievements of the Azerbaijani army.
Our compatriots living in Georgia said they supported the historical homeland of Azerbaijan, its president and glorious army.
A caravan was also organized as part of the action.
Cars waving the flags of Azerbaijan, Georgia and Turkey passed through the streets of the city in support of the Azerbaijani army.