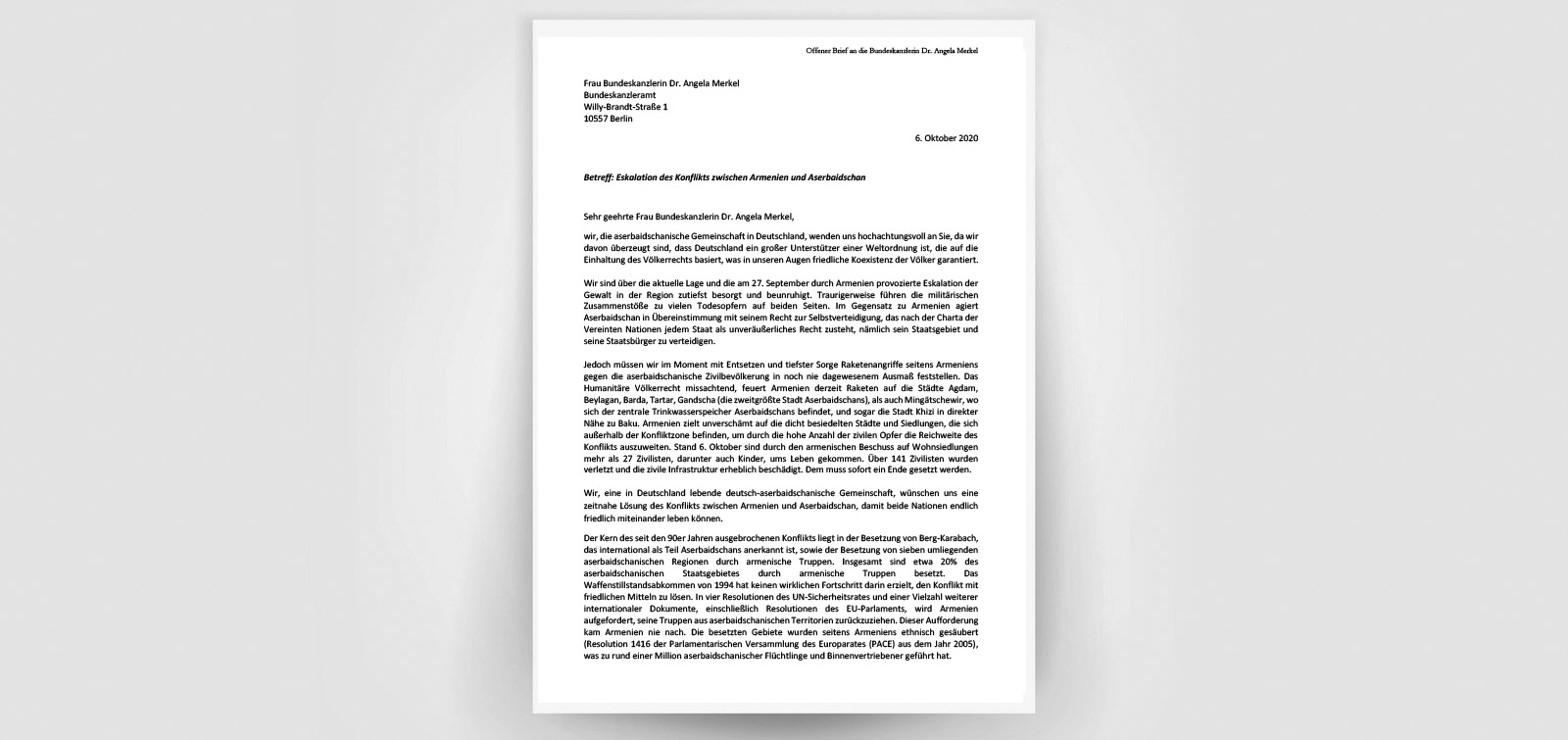 Our compatriots appealed to the Federal Chancellor of Germany: stop the occupying Armenia
The Azerbaijani community living in Germany has appealed to Federal Chancellor of Germany Angela Merkel.
The letter, signed by many of our compatriots, addressed to the Federal Chancellor, said that our community is sure that Germany is a supporter of a world order based on international law. Because it ensures the peaceful coexistence of peoples.
It was noted in the appeal that our compatriots are very concerned about the current situation caused by provocation of Armenia on September 27:
"Unfortunately, many people died on both sides. Unlike Armenia, Azerbaijan is acting in accordance with the right of self-defense. According to the UN Charter, it is the undeniable right of every state to protect its territory and its citizens. "The Federal Chancellor was informed that Armenia's missile strikes on civilian settlements and facilities in Azerbaijani cities and regions far from the frontline are a gross violation of international humanitarian law and an attempt by official Yerevan to escalate the conflict: "It must be stopped immediately."
Our compatriots called on the Federal Chancellor to assist Armenia's compliance with international law, the implementation of UN and other international organizations' decisions on the immediate and unconditional liberation of the occupied territories of Azerbaijan, a fair settlement of the Nagorno-Karabakh conflict in accordance with international law and assistance in ensuring a lasting peace.