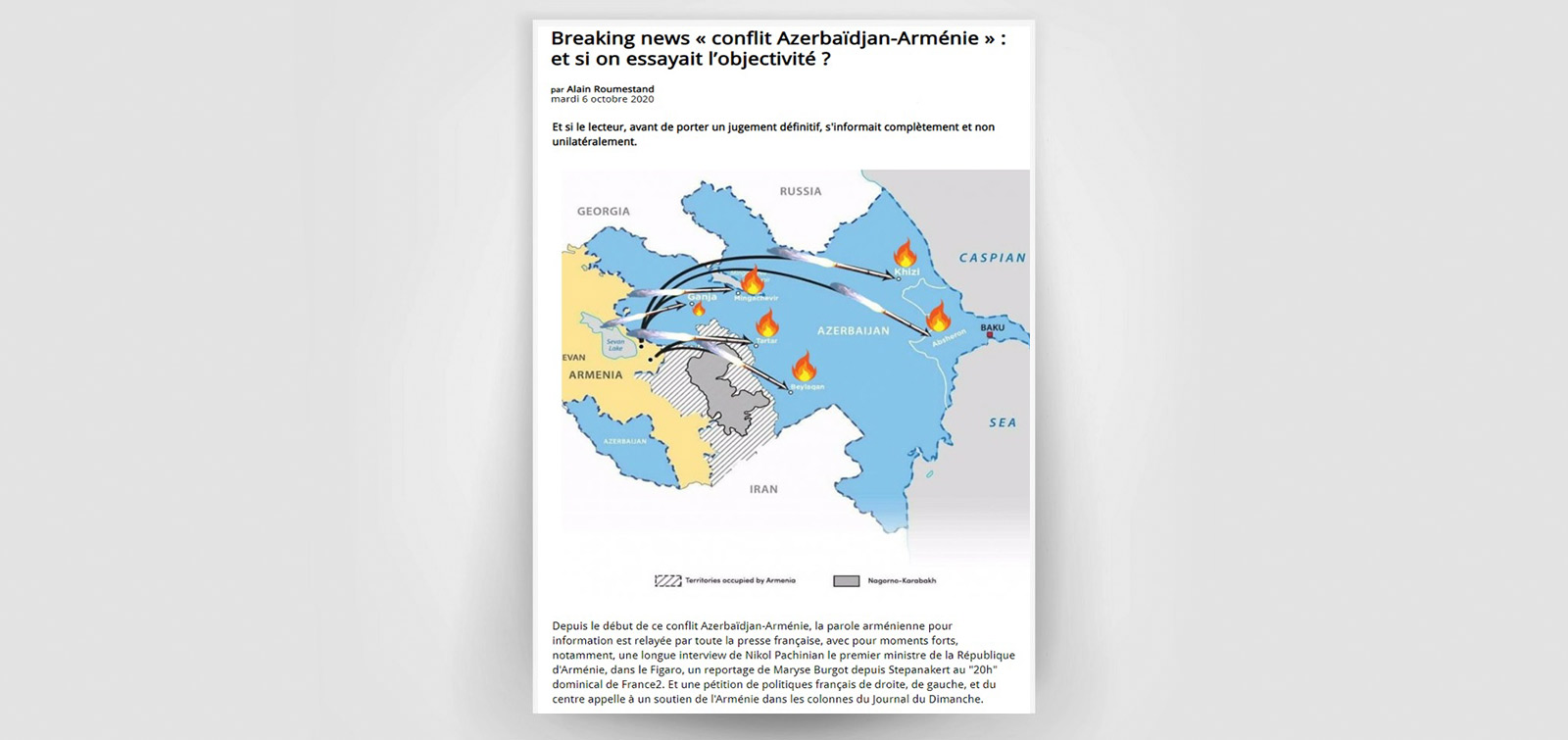 The France press published an article on the provocations of the occupying Armenian army
The France press published an article by French historian-journalist Alain Roumestand entitled "Latest news: The Azerbaijani-Armenian conflict - if we are objective." French historian-journalist stress that, Armenia, which has been occupying 20 percent of Azerbaijan's territory for almost 30 years, ignoring UN resolutions, incited Azerbaijan to war with three missiles fired on September 27 this year in the article beginning with the sentence "The reader should be informed completely, not one-sidedly, before making a final decision on any issue".
"Armenia tries expanding the scale of the conflict, targeting large cities without conflict zones - even near the capital with ballistic missiles. Since 1997, the trio of France, the United States and Russia have been responsible for resolving the conflict between the two countries in the Minsk Group. They must show a neutral attitude to the issue as an official approach" the article said.
It is emphasized in the end of the article that Armenia resettled 150 families in the occupied territories after the explosion in Beirut in August, the Armenian ambassador to Iraq held talks with the PKK after the Tovuz events in July, sent fighters to Armenia via Iran, and other similar issues.
The full text of the article is available at this link:
https://www.agoravox.fr/actualites/international/article/breaking-news-conflit-azerbaidjan-227575