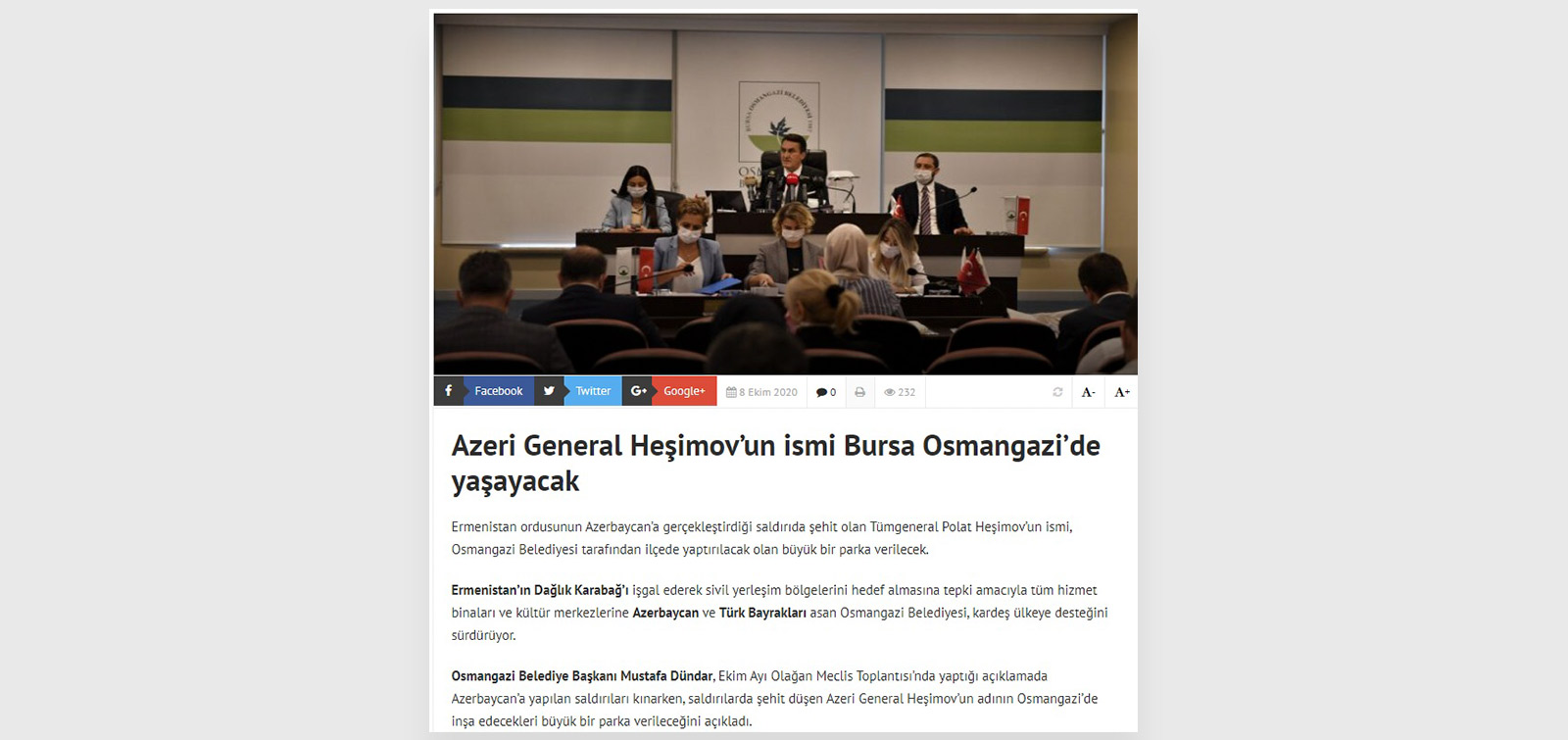 The park in Bursa will be named after General Polad Hashimov
The new large park to be built in the Osmangazi district of Bursa, Turkey, will be named after General Polad Hashimov, who was killed during the military provocations of the occupying Armenian army in the direction of Tovuz of Azerbaijan in July.
The statement came from Mustafa Dundar, head of Osmangazi municipality at a municipal meeting. He also condemned the military provocations committed by the Armenian army against Azerbaijan on September 27 and expressed support for Azerbaijan. He noted that after this treacherous provocation, our Azerbaijani brothers fought bravely against the enemy. The head of municipality expressed hope that the 30-year-old Armenian occupation would end soon.
Read more at this link:
https://www.bayrakhaber.com/2020/10/08/azeri-general-hesimovun-ismi-bursa-osmangazide-yasayacak