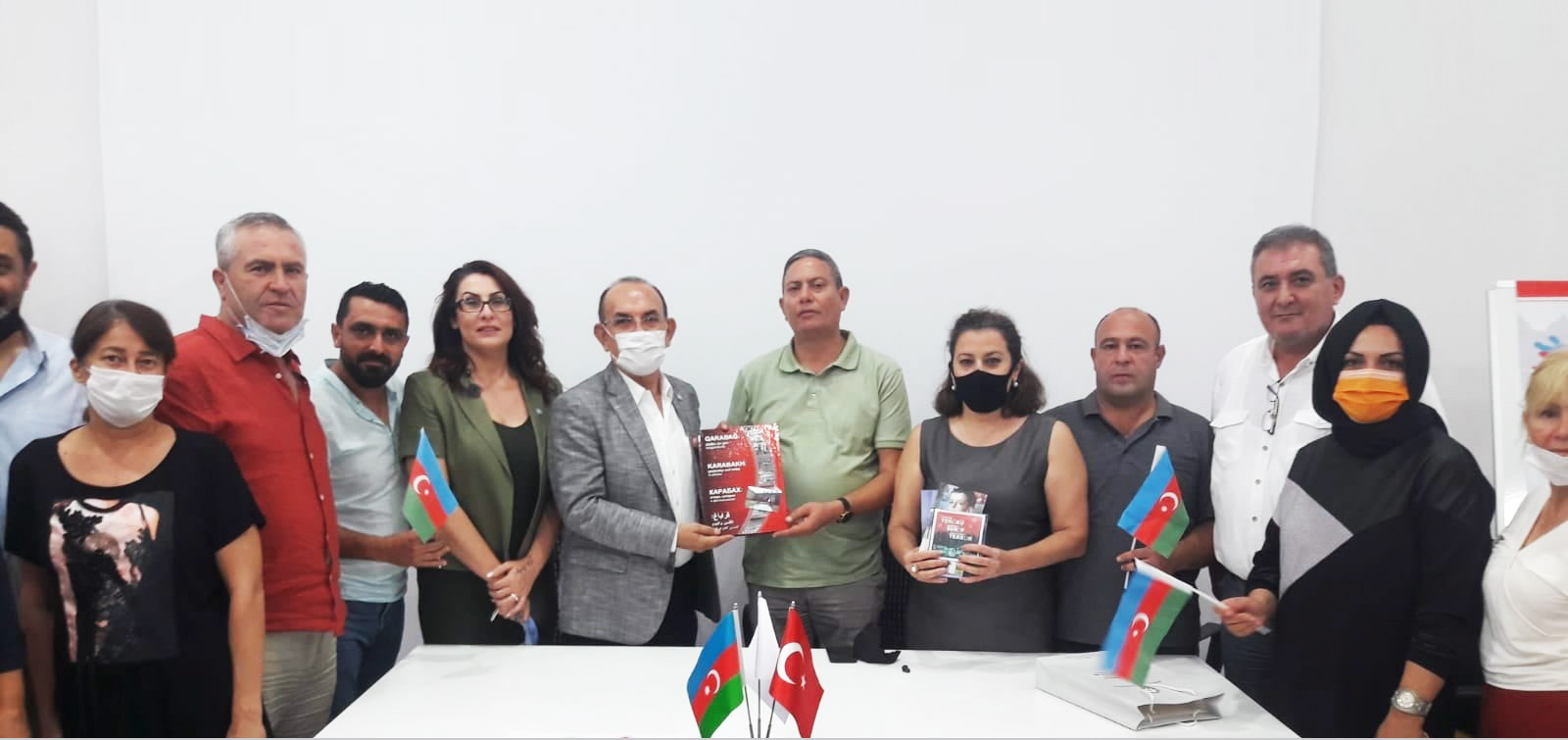 Civil society of Antalya has expressed support for Azerbaijan
Political parties and non-governmental organizations operating in Antalya, Turkey have strongly condemned the attack of Armenia on Azerbaijan.
Representatives of political parties and various communities who visited the office of the Antalya Azerbaijan Culture and Unity Organization said they always stand by Azerbaijani state and have supported the Azerbaijani army.
The event condemned the shelling of Azerbaijani civilian settlements and infrastructure by the occupying Armenian armed forces. It was reported that the Azerbaijani army was advancing confidently on the Karabakh front and liberating our lands from occupation. Participants were presented with books, brochures and CDs about the Khojaly genocide committed by Armenians in 1992.