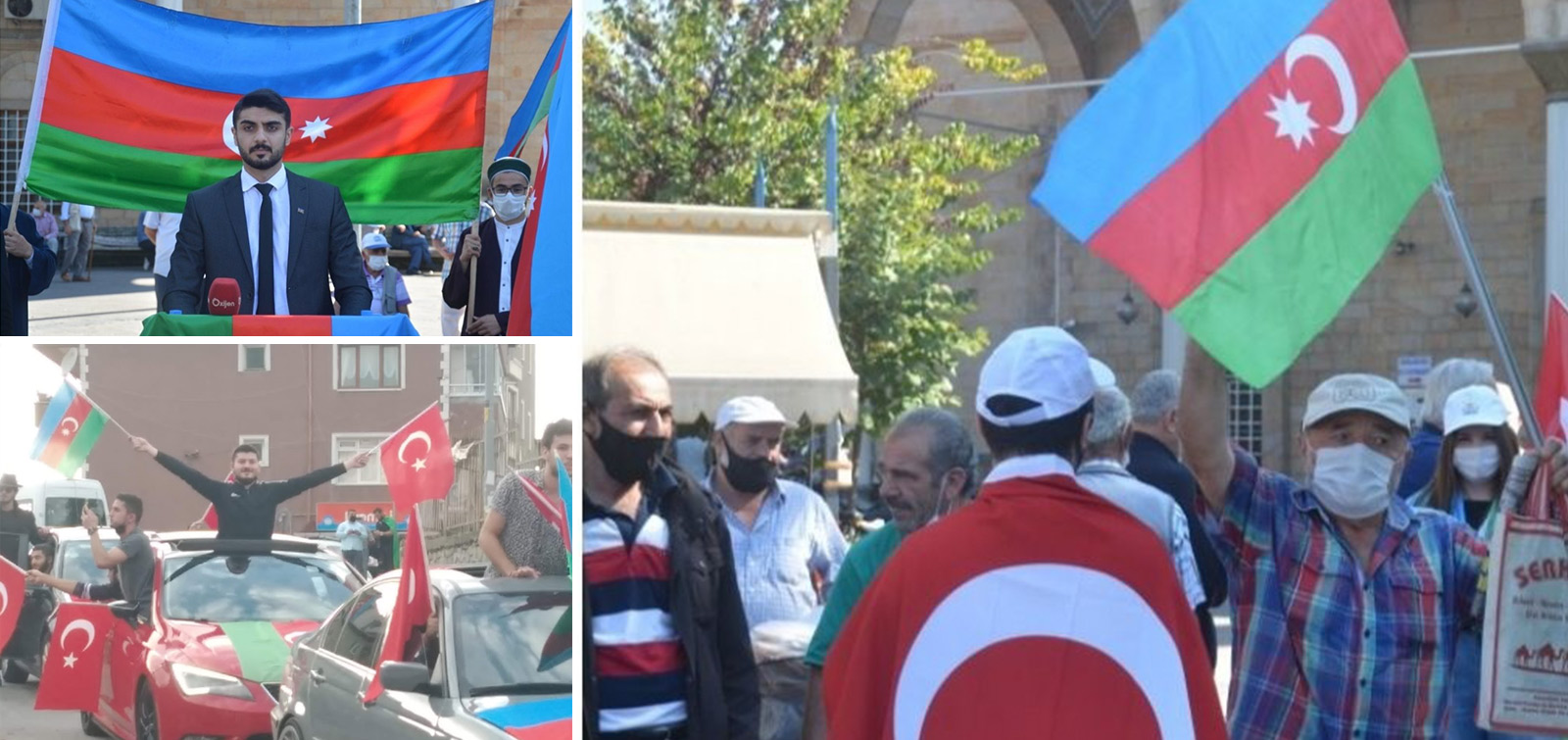 Actions for support to the Azerbaijani state were held in the Zonguldak and Duzge cities of Turkey
The action, initiated by Azerbaijani students studying in Zonguldak, welcomed the decisive steps taken by the Azerbaijani state and army to ensure the protection of civilians and territorial integrity.
A caravan consisting of 40 cars with Azerbaijani and Turkish flags marched through the city. The action was widely covered by local media.
Another support rally was held Jaddiya Mosque Square in Duzge, Turkey. At the event under the slogan "We are with you, Azerbaijan!" organized by Duzge University Turkic World Community, Armenia's aggressive policy was strongly condemned.
The chairman of the organization, Sagi Nabiyev, called on the world community and the international community to take decisive steps to stop Armenia's aggressive policy, liberate Azerbaijani lands from occupation, and ensure that the Armenian government complies with international law and norms.