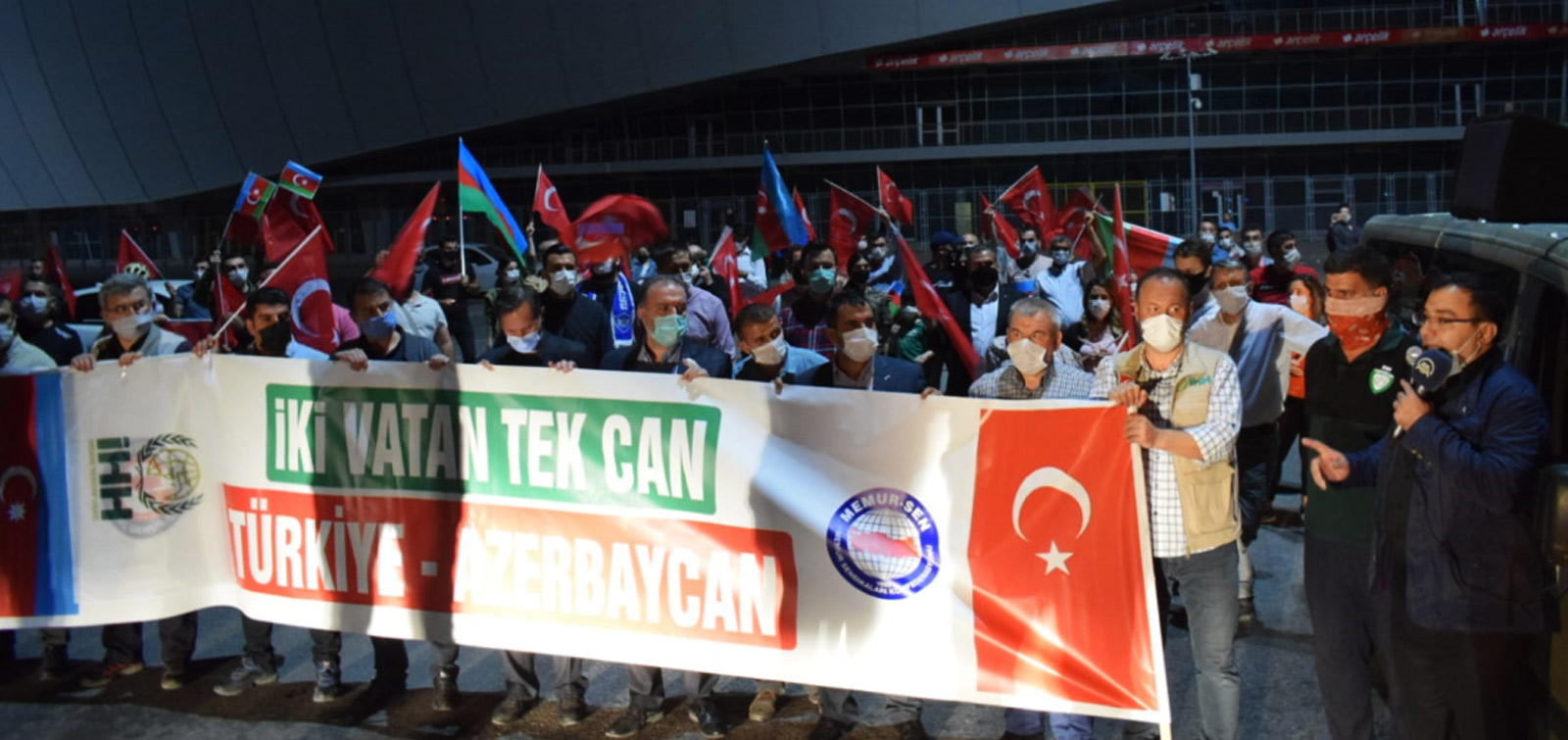 A rally for support to Azerbaijani state was held in Eskishehir, Turkey
The action, which took place at the Eskishehirspor Stadium, was attended by leaders and members of the Eskisehir Azerbaijanis Association, the Humanitarian Aid Foundation (HAF) and other non-governmental organizations. Speakers at the event strongly condemned the artillery shelling of Azerbaijani cities far from the frontline by the occupying Armenian army, rocket attacks on settlements and facilities, killing and injuring civilians. The participants of the event demanded that the occupying Armenian forces leave the Azerbaijani lands and ensure the territorial integrity of our country.
Posters with the slogan "Two Motherland, One Life, Turkey-Azerbaijan" were displayed at the rally, where Azerbaijani and Turkish flags were waved. Then more than 100 caravans decorated with the flags of our countries marched through the streets of the city.
After the rally, the participants of the event prayed for the souls of the martyrs and wished the Azerbaijani army continued victories on the Karabakh front.