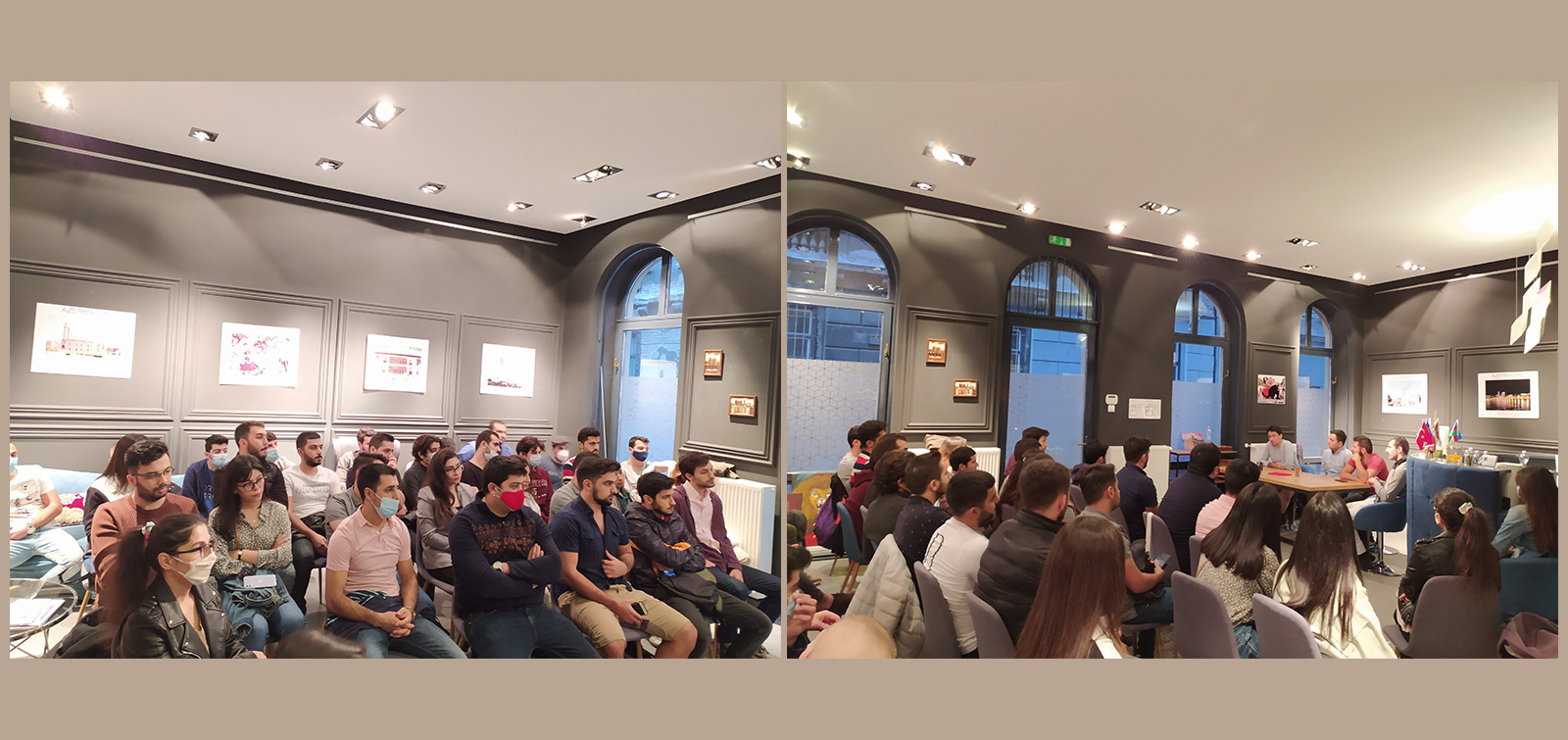 An event to protest against Armenian provocations and support our state was held at the Azerbaijani House in Hungary
An event was held at the Azerbaijani House in Budapest to protest against the provocations of the occupying Armenian army and to celebrate the victories of the Azerbaijani army in counter-offensive operations against these provocations.
Opening the event, organized by the Hungarian-Azerbaijani Youth Union, Rashad Mehbaliyev, a member of the organization's board, congratulated the participants on the victories. The members of the organization condemned the shelling of our civilians by Armenia along the frontline, artillery shelling of settlements and public facilities far from the frontline. In this regard, concerns were expressed about the violation of the Geneva Convention and international law.
Employees of the Azerbaijani Embassy in Hungary, who attended the meeting, spoke about the work done and called on our youth to be vigilant and stay away from possible provocations. The participants exchanged views on the importance and methods of participation in the information war.
At the end of the event, a statement was made on behalf of Azerbaijanis living in Hungary, and it was noted that every compatriot living abroad stands by our state.