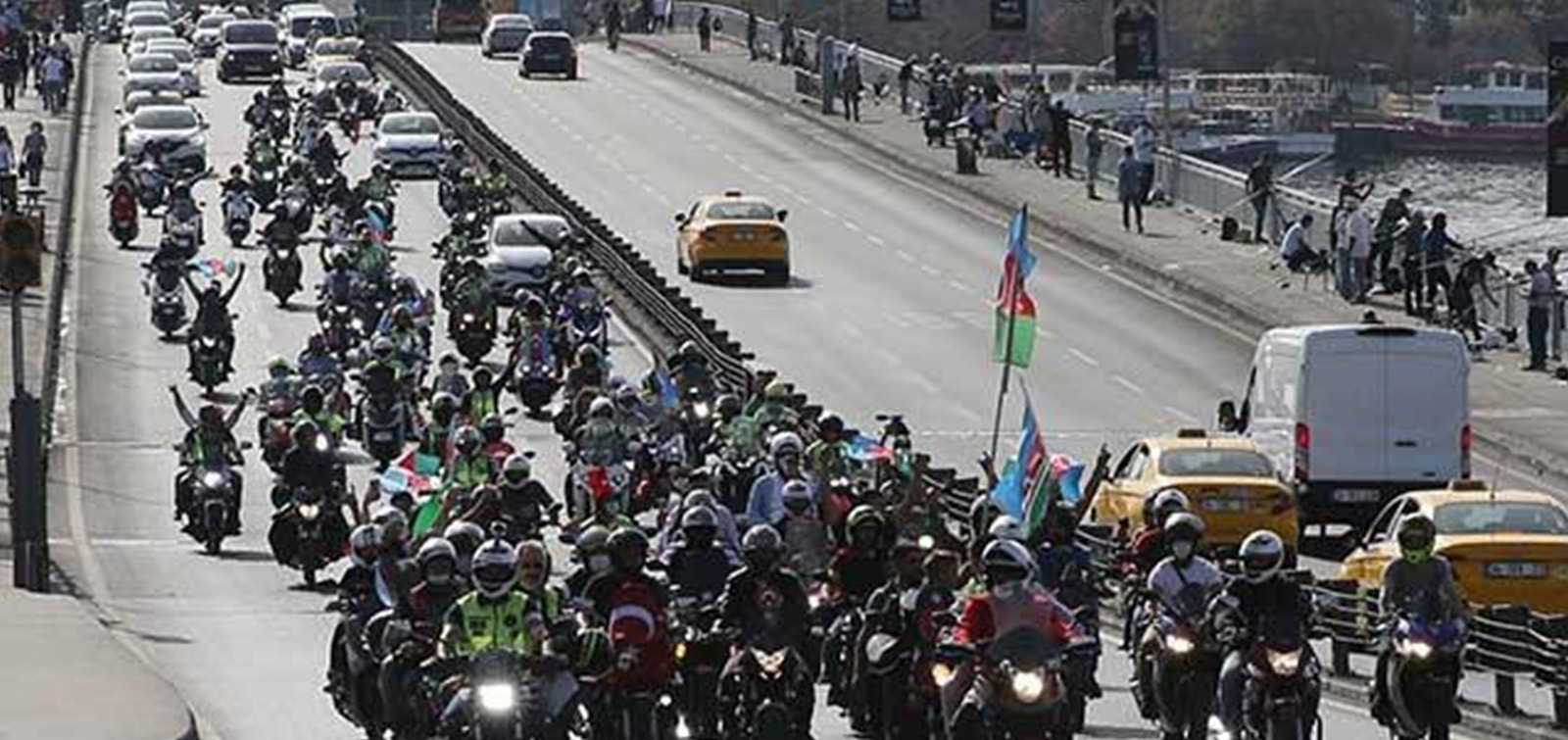 The Ottoman Bikers demonstrated their support for our country by marching
A rally of motorcyclists for support to Azerbaijan was held in Istanbul, Turkey.
During the action initiated by the group "Ottoman Bikers", a motorcade carrying the flags of Azerbaijan and Turkey moved from Sarachane Park in Fatih to Beshiktash.
Protesters in front of the building of Consulate General of Azerbaijan in Istanbul in Beshiktash chanted slogans such as "Damn it Armenia!", "Long live Azerbaijan!", "Karabakh is ours and will be ours!".
Speaking on behalf of the group, Kamil Chetiner said that the Turkish people stand by Azerbaijan, which has begun to liberate its lands from Armenian occupation with all its might.