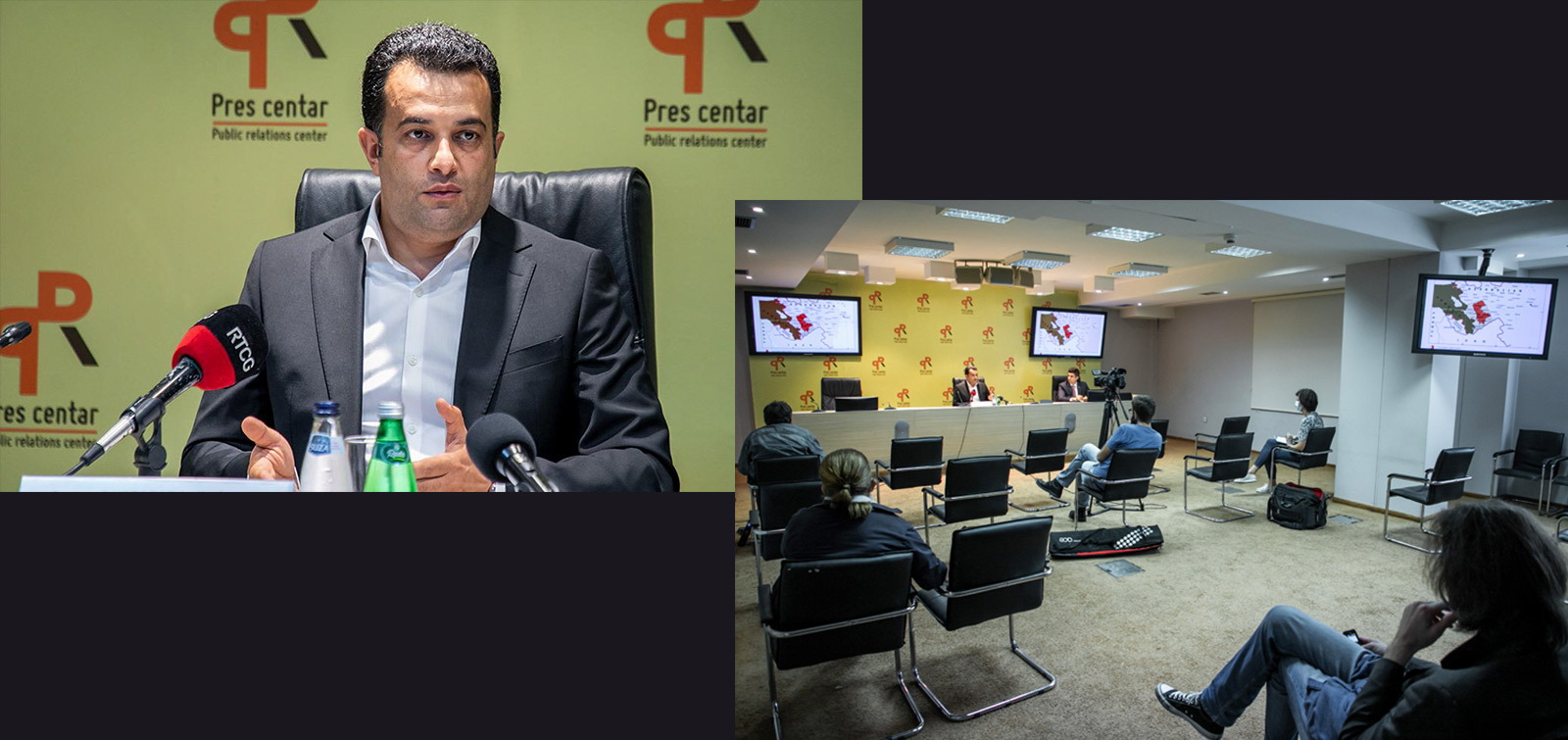 What happened in our country was brought to the attention of journalists of Montenegro
A press conference was held for local media representatives on the events in Azerbaijan at the "PR Center" in Montenegro.
Speaking to the media, Seyran Mirzazade, director of the Azerbaijan-Montenegro Cultural and Economic Center, said that, in response to the large-scale attack of Armenian armed forces on Azerbaijani civilians and military facilities along the entire frontline, the Azerbaijani army launched counter-offensive operations in the territories occupied by Armenia for years within the internationally recognized borders of our country. It was noted that Azerbaijan used its right to liberate its historical and ancient lands from occupation and that our people unite around President Ilham Aliyev like a fist.
It was stressed that, during his speech at the 75th session of the UN General Assembly, the President of Azerbaijan warned the international community that Armenia was preparing a new military aggression against Azerbaijan. "The Azerbaijani people do not want the territory of any country, we defend our homeland, state and people," our compatriot added.
The press conference was widely covered by various sources.
http://prcentar.me/clanak/mirzazada-jermenija-da-povue-trupe-iz-azerbejdana-kako-bi-mogli-poeti-pregovori/1393
https://m.cdm.me/svijet/planeta/mirzazada-jermenija-da-povuce-trupe-iz-azerbejdzana-kako-bi-mogli-poceti-pregovori/
https://www.standard.co.me/svijet/mirzazada-jermenija-da-povuce-trupe-iz-azerbejdzana-kako-bi-mogli-poceti-pregovori/
https://kodex.me/clanak/220117/mirzazada-jermenija-da-povuce-trupe-iz-azerbejdzana-kako-bi-mogli-poceti-pregovori