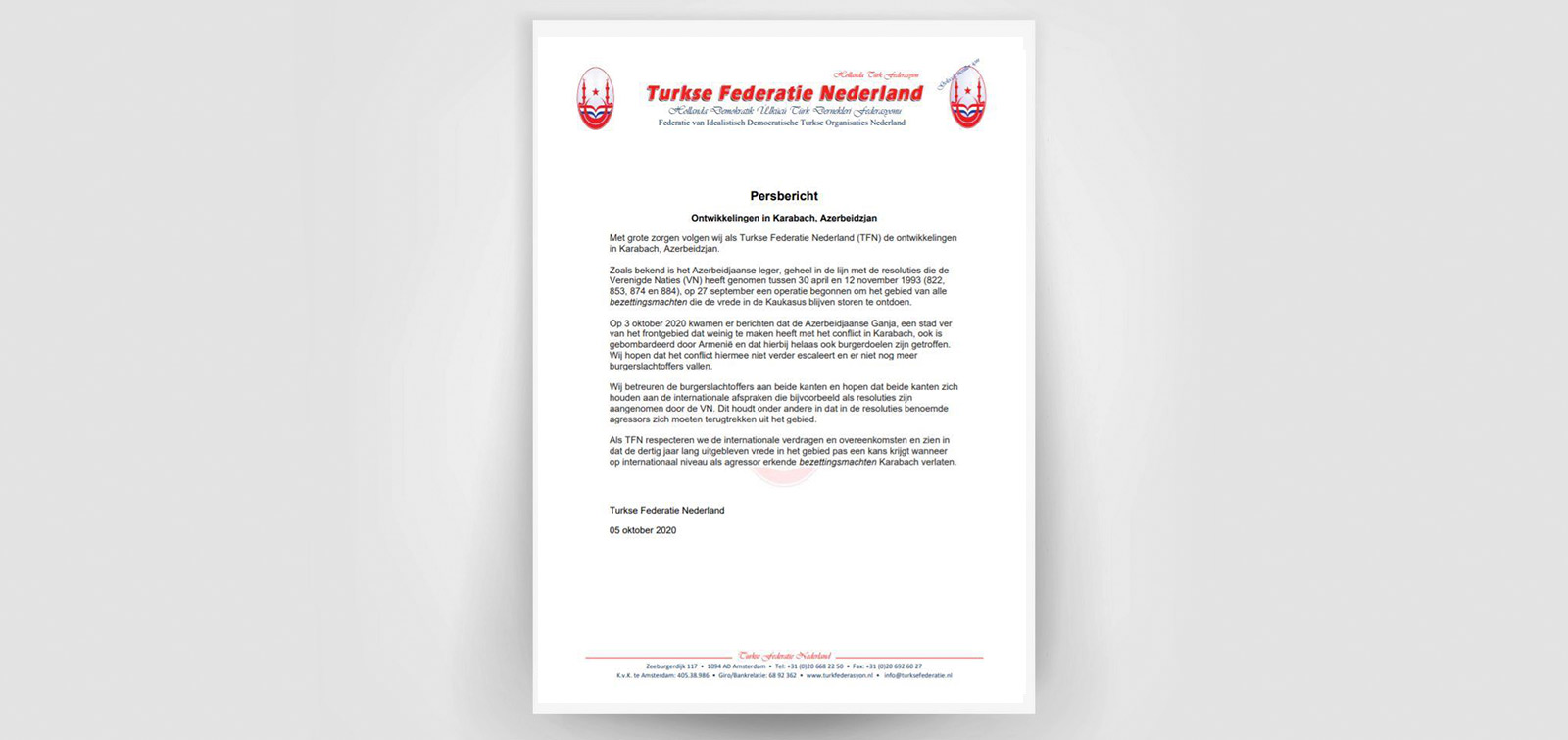 The Netherlands Turkish Federation has issued a statement condemning Armenia's policy of aggression
The Netherlands Turkish Federation (NTF), which operates in the Netherlands, has issued a statement protesting the missile strikes on Azerbaijani cities far from the frontline by the occupying Armenians.
The statement says that it is inadmissible to target civilians and facilities with rocket fire by Armenia. The NTF believes that lasting peace in the region will be possible only if the aggressor forces leave Karabakh once and for all in accordance with international law.