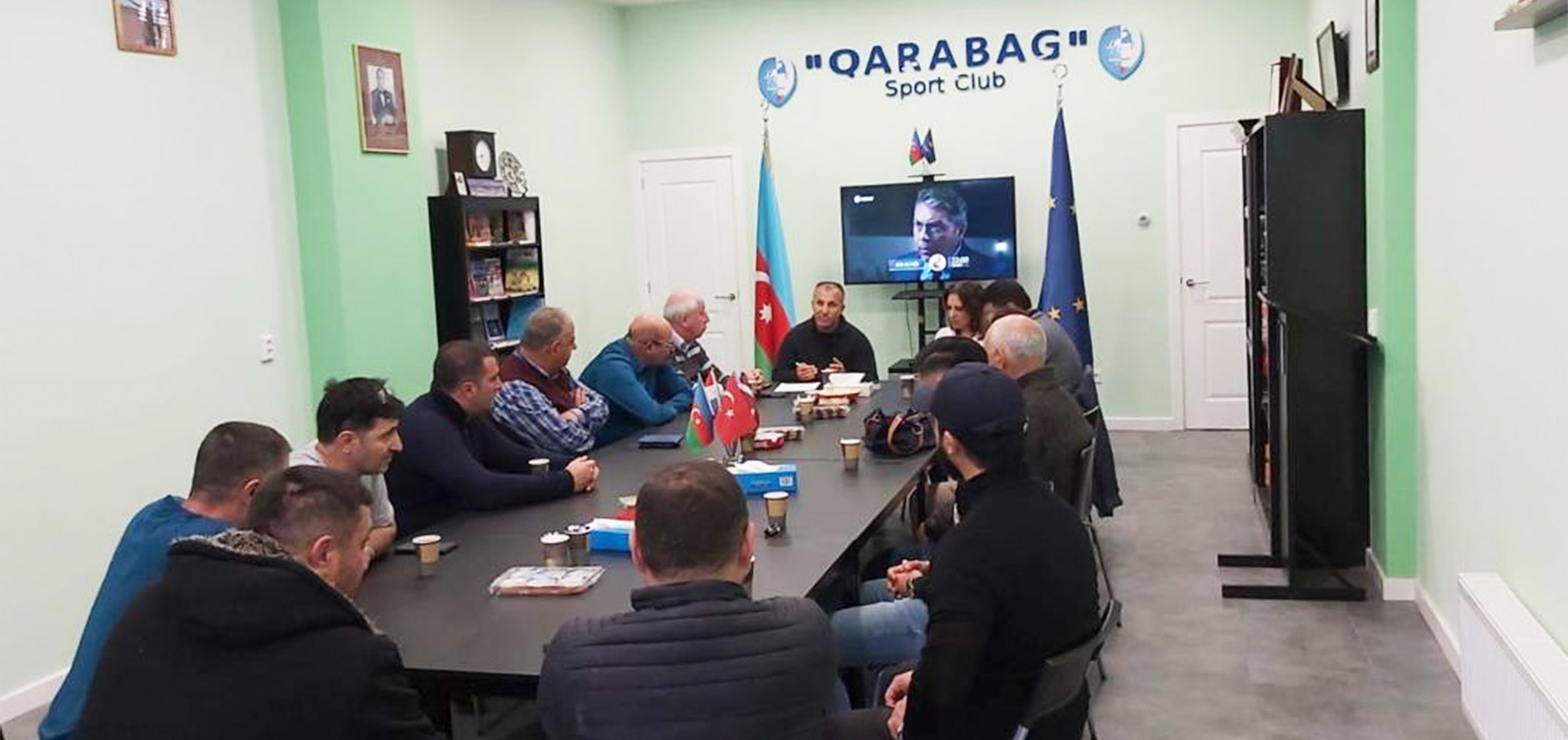 Our compatriots in the Netherlands strongly condemned the rocket fire on the civilian population by the occupying Armenian army
A meeting of the Azerbaijani community organized by the Benelux Azerbaijanis Cingress (BAC) was held in Rotterdam, the Netherlands.
The event was attended by representatives of the BAC, the Coordination Council of Azerbaijanis in the Netherlands-Belgium, the Netherlands Azerbaijani-Turkish Cultural Association, the Jewish community "Covor" and other diaspora activists. During the discussion of the events in Azerbaijan over the past week, support was once again expressed for our state, people and army, and the importance of demonstrating national unity by all our compatriots in this historical period, regardless of their political views was stressed. They stressed the importance of fully and promptly conveying the truth to the Netherlands public, and exchanged views on the role of the diaspora in the information war and future goals.
Participants of the event strongly condemned the Armenian armed forces' strikes on Ganja, Mingachevir and other cities far from the Nagorno-Karabakh region of Azerbaijan with missiles banned by the Geneva Convention. They called on the Netherlands government, the world community and international organizations to condemn the provocative actions of Armenia, to take decisive steps to ensure the territorial integrity of Azerbaijan and to establish peace and stability in the South Caucasus.
During the meeting, a statement was adopted calling for a stop to Armenia's aggressive policy and the immediate and unconditional withdrawal of Armenian troops from the occupied territories of Azerbaijan. It was decided to address the statement to international organizations, the European Parliament, the Netherlands Parliament and the Ministry of Foreign Affairs of the Netherlands.