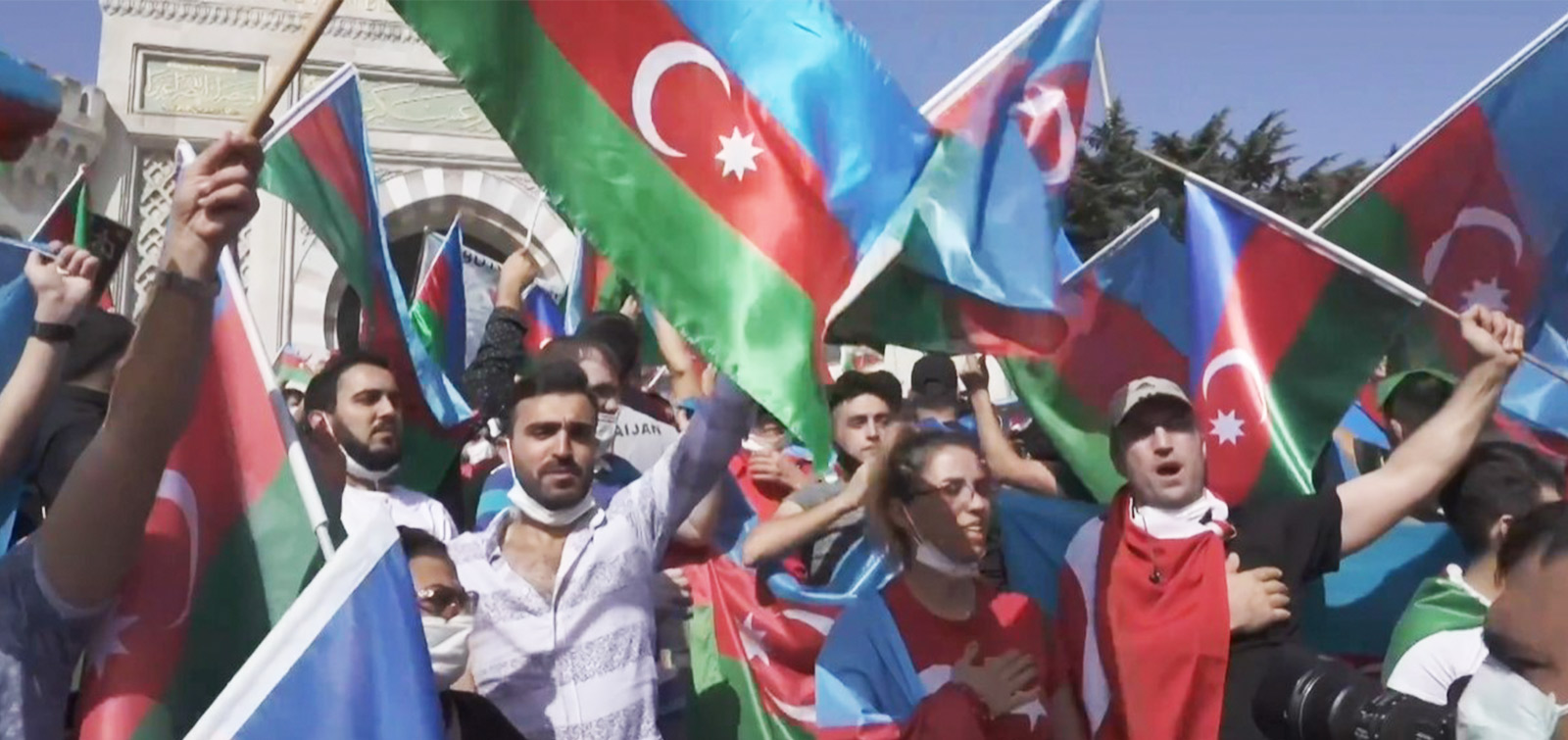 A rally for support to the Azerbaijani state was organized in Istanbul
A rally for support to the independent Azerbaijani state was held in Bayazid Square of Istanbul.
The action was organized jointly by Azerbaijani Culture and Solidarity Society in Istanbul University, All-Azerbaijan Organization and Turan Organization. The rally, waving the flags of Azerbaijan, Turkey and other Turkic-speaking countries, chanted slogans in support of the Azerbaijani army moving on the Karabakh front. Rocket shelling of civilians and facilities in Azerbaijani cities by Armenia was condemned, the resolute struggle of the peace-loving Azerbaijani state and people against the occupying Armenia, and the support of the Turkish state and people in this work was welcomed.