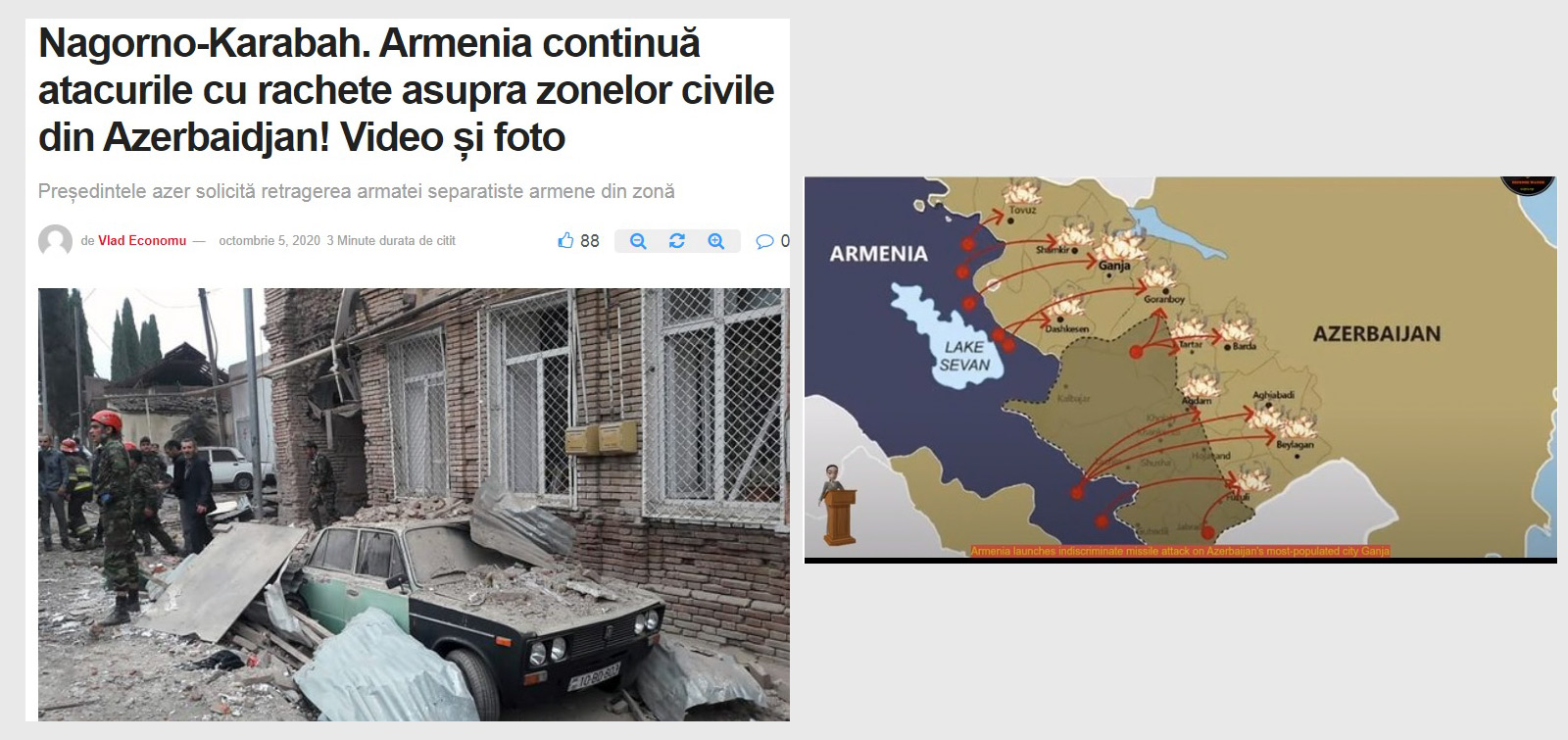 The missile shooting of Azerbaijani civilians was covered by the Romanian media
The news portal of Romania "mondonews.ro" published an article and a video about Armenia's missile strikes on Azerbaijani cities far from the Nagorno-Karabakh region recently.
It was noted that since Monday morning, the Azerbaijani radar system has detected several missiles fired into Azerbaijan from the Jermug, Gafan and Baird regions of Armenia. For several days, Armenia has been systematically launching missile strikes on civilian infrastructure in densely populated Azerbaijani cities and regions. A video on the rocket fire of Ganja, Mingachevir and other areas by Armenia is presented.
The full text of the article is available at this link:
https://mondonews.ro/nagorno-karabah-armenia-continua-atacurile-cu-rachete-asupra-zonelor-civile-din-azerbaidjan-video-si-foto